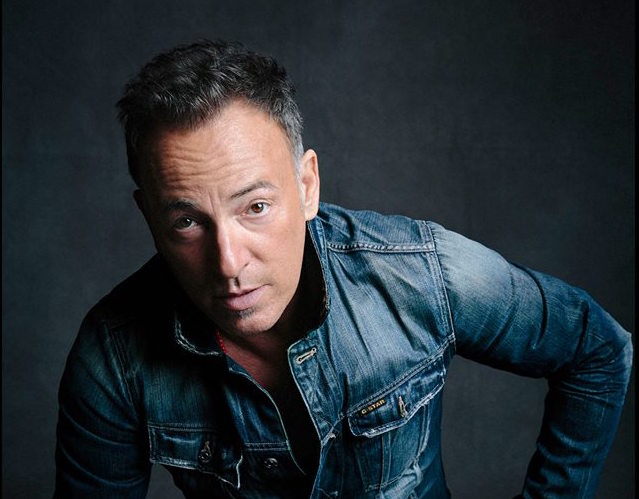 Update (July 21):Nothing has been announced officially yet, and according to an article published in the New York Post, the owner of the Walter Kerr Theatre "is getting a little nervous" waiting for the Boss to put tickets on sale for the eight-week residency he will reportedly play at the small New York venue. "He's putting together his act and will make an official announcement when he's good and ready," says the article. According to the Post, which does not name its source, Bruce's shows "will reflect the intimacy of the Kerr. He'll be reading from Born to Run, his best-selling memoir, and picking up his guitar from time to time to illustrate a point or a moment from his life with one of his songs." The article further says that Springsteen may not use a backing band for the shows. Stay tuned for more info as soon as we have it!
Here is our original news article…
It's a dream come true for any fan of The Boss: Bruce Springsteen, at a 975-seat theater on Broadway, five nights a week for eight weeks straight.
The details are not yet in—and expect it to be the hottest ticket in town when it goes on sale—but the New York Post reported today (June 16) that the residency, unprecedented for any rock artist of that magnitude, will take place at the Walter Kerr Theatre some time in the fall, most likely in November. He will perform five nights a week.
Related: 10 reasons why Bruce Springsteen was born to run forever
The article states that Springsteen "will do a pared-down version of the set he usually performs in huge arenas and stadiums all over the world."
By mid-afternoon on June 16, #BroadwaySpringsteen was trending on Twitter.
The Kerr has been dark since the show Amélie closed in May. According to the Post, the theater arranged to host the rocker without charging him rent—they expect to make back their investment by sales at the bar and concession. As the article put it, "He'll keep the lights on in the building, and they'll sell gazillions of dollars worth of booze."
The article also conjectured that Springsteen may be testing the Broadway waters for a possible musical adaptation of his memoir, Born to Run. Rock-related musicals such as Jersey Boys (based on Frankie Valli and the Four Seasons) and Beautiful: The Carole King Musical have done quite well with audiences of all ages.
Related: When Springsteen topped Prince on the charts
Says the article: "Several producers, dollar signs dancing in their eyes, approached Springsteen about adapting the book for the stage after The Post reported he was interested in the idea."
Best Classic Bands will follow this story and announce tickets for the theatrical run when they become available.
Listen to Springsteen sing an early version of "New Your City Serenade"

Latest posts by Best Classic Bands Staff
(see all)