So Many Roads Brings The Grateful Dead Into Sharp Focus
by Steven Mirkin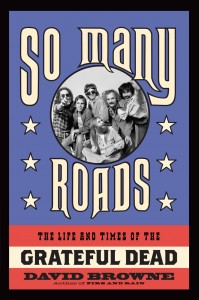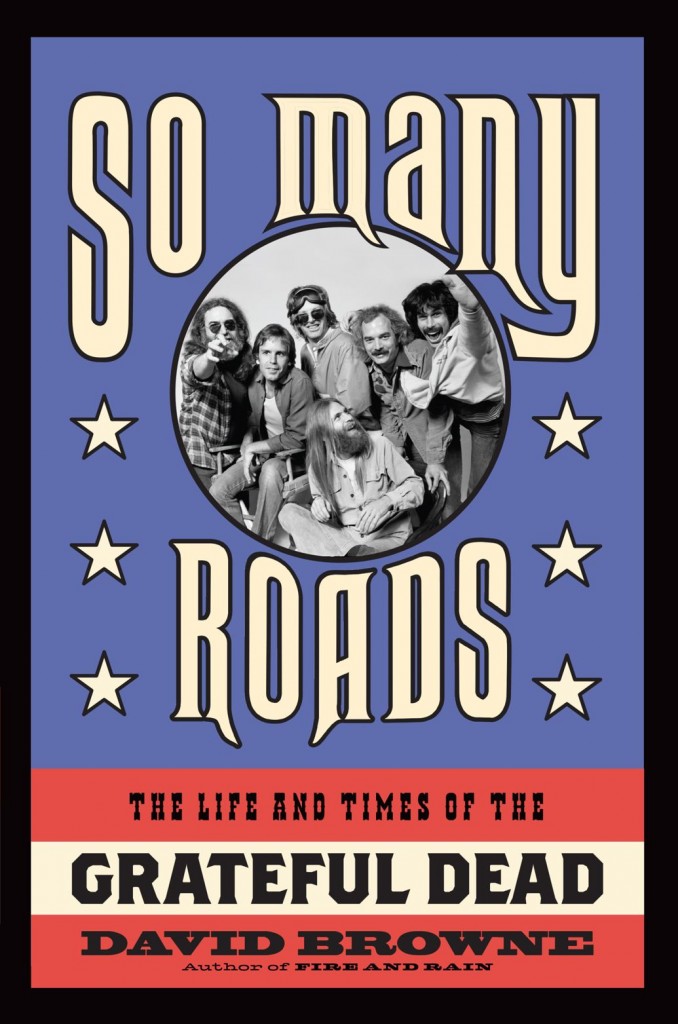 So Many Roads: The Life and Times of the Grateful Dead
By David Browne
(Da Capo Press)
In A Word: Deep, man…
Like a marriage, the inner life of a band can be a mystery to outsiders. There are nights, sitting in the audience during a desultory performance, when it's easy to wonder: what can they possibly see in each other, why do they stay together? David Browne's fine new book, So Many Roads: The Life And Times Of The Grateful Dead, is less a biography than scenes from a musical marriage.
Browne's focus is made clear from the very first page. The prologue is an interview with Mountain Girl, Jerry Garcia's longtime "old lady." He asks if she can explain the band's dynamic. Her reply could have come from a relationship counselor: "How did they get together and relate to each other?… They really worked on it. They wanted it badly. They were glued to the enterprise."
To show how the Dead kept it together over four decades, through changing line-ups and a sound that was constantly shifting, Browne – a contributing editor at Rolling Stone and the author of biographies of Sonic Youth and Tim and Jeff Buckley and Fire and Rain, a history of the music of 1970 – structures his book around of series of days that are central to the band's history. Many of the expected events are hit: the Acid Tests, the bust at the band's communal home/office at 710 Ashbury, their 1972 tour of Europe, how "A Touch of Gray" both revitalized and threatened to overwhelm them, Garcia's decline into drug addiction.
Browne uses each day as a window: Garcia's reaction to 1962's Cuban Missile Crisis explains both the live-for-the-moment philosophy that informed the band's improvisational ethos and the passive-aggressive fatalism that colored his uneasy leadership; an especially open-ended – and beautifully described – performance of "Dark Star" in November 1969 allows him to explore the way the Dead moved from being a R&B-focused dance band to the expansive, free-form outfit that brought them their first taste of success and alienated Pigpen, the rough hewn (if sensitive) singer and organist who many thought was the soul of the Dead.
The band's massive 1977 show in Englewood, New Jersey, attended by more than 100,000 Deadheads, marked the move from cult band to cultural and economic force, a success that, nearly capsized the entire business – a scenario to be repeated many times. The Dead was a band practiced in snatching defeat from the jaws of success; events that should have put it on a solid footing: the creation of Grateful Dead Records, their trip to Egypt playing at the pyramids, sold-out concert tours, were ill-conceived and managed. As big as the Dead became, it was a band constantly on the edge of bankruptcy, either because they refused to listen to good advice or brought in managers who were incompetent at best, felonious at worst.
Browne gets at the truth – or as close to the truth as you can get given that most of the participants were high on one substance or another – through broad and scrupulous research. It seems as if he's interviewed not just everyone who worked with the Dead, but everyone who ever attended a concert. The result is that events come into sharp focus, and individual personalities are sharply drawn: Garcia is a demanding task master, Phil Lesh a musically sophisticated perfectionist who had no interest in rock music before he was asked to join the band, Bob Weir a diffident odd duck, Bill Kruetzmann a moody hedonist, Mickey Hart a talented musician worried about his place in the band because of his father's embezzlement.
The author also does a great job in explaining how such varied musicians were able to make such fine music in the midst of so much hubris.
There are repeated scenes of the Dead chafing at the recording process, hours spent in the studio with nothing worthwhile produced. So Many Roads is also filled with scenes of the Dead's chaotic board meetings, decisions arrived at seemingly at random. For many, this could be a case of don't visit the sausage factory if you ever want to eat sausage again, but it makes for fascinating reading.
Browne ends the book on an aptly unresolved note. The surviving members trying to reconcile their tradition of tape trading with the new digital landscape, playing in various alignments, playing a series of show in New York, one more stage and hotel, traditions mixed with their lives as aging rockers. Weir ends up giving the final benediction: "The Dead are going to do what the Dead are going to do, and that's always there."
If you want to find out how they got there, or just celebrate the band's 50th anniversary, So Many Roads is a smart and satisfying read.
Read an excerpt from So Many Roads here.

Latest posts by Steven Mirkin
(see all)