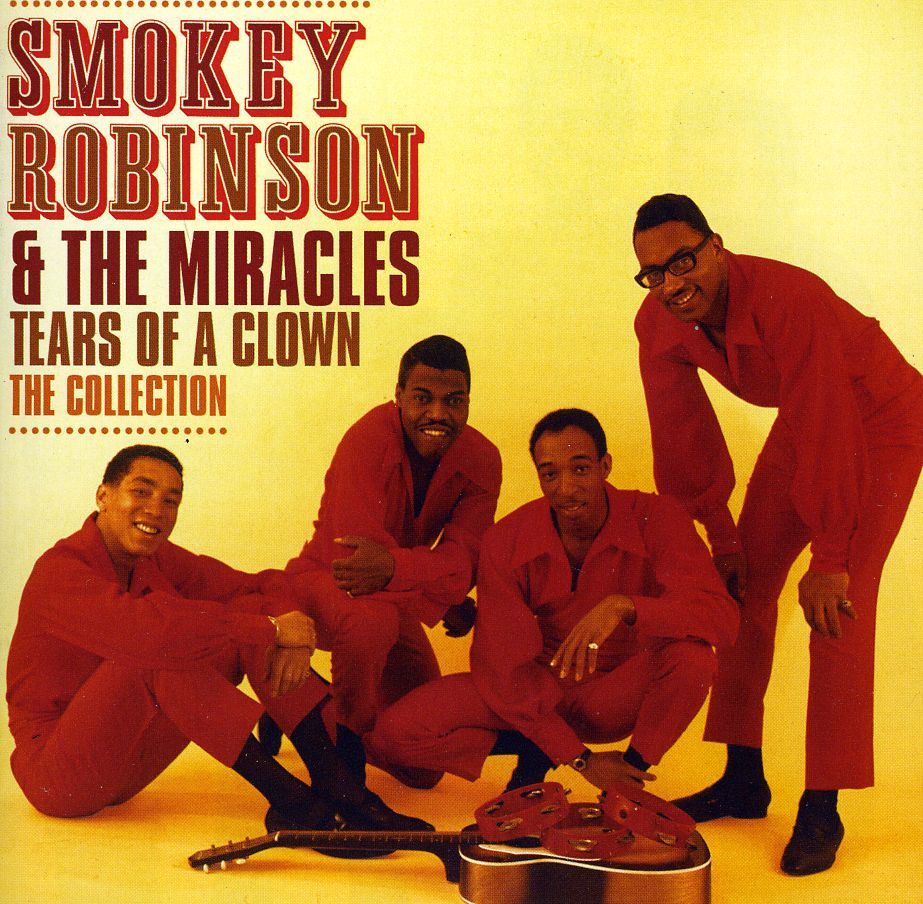 With Smokey Robinson now in his ninth decade, a look back at his legendary career reveals a list of awards acknowledging his phenomenal songwriting and recording achievements. His many honors include the Grammy Living Legend Award, Kennedy Center Honors, the National Medal of Arts Award, and multiple Honorary Doctorates. He has also been inducted into the Rock and Roll Hall of Fame (twice) and the Songwriters Hall of Fame.
It all starts with those songs. "Shop Around." "You've Really Got a Hold on Me." "Going to a Go-Go." "The Tracks of My Tears." "The Tears of a Clown" (co-written with Stevie Wonder). "I Second That Emotion."
Want more? "Don't Mess With Bill." "Ooo Baby Baby" (co-written with Pete Moore). "Get Ready." "The Way You Do the Things You Do" (co-written with Bobby Rogers). "My Guy." "My Girl" (co-written with Ronald White). "Cruisin'." "Being With You."
Yet with all those songs, and the hits recorded with the Miracles and as a solo artist, it's possible that Robinson may be underrated.
Watch Smokey Robinson and the Miracles perform a hits medley on The Ed Sullivan Show on March 31, 1968
Ask someone to quickly mention one Motown act and they're more likely to offer the Supremes, Stevie Wonder, the Jackson 5, the Temptations, or Marvin Gaye.
William Robinson, Jr., was born in Detroit, on Feb. 19, 1940, and founded the Miracles while still in high school. The group was Berry Gordy's first vocal group, and it was at Robinson's suggestion that Gordy started Motown Records. The Miracles' "Shop Around" became Motown's first #1 hit on the R&B singles chart and in the years to come, Robinson continued to churn out hits for the group.
Robinson became Vice President of Motown Records, serving as in-house producer, talent scout and songwriter. He wrote (or co-wrote) and produced hits for other Motown greats including the Temptations ("The Way You Do the Things You Do"), Mary Wells ("My Guy"), Marvin Gaye and others.
Related: Motown artists covering Motown songs
His influence was significant on two of the biggest musical groups of all-time. The Beatles recorded Robinson and the Miracles' "You've Really Got a Hold on Me" in 1963 and, nearly 20 years later, the Rolling Stones "Going To A Go-Go" in 1982.
Robinson left the Miracles in 1972 for a brief retirement. He returned in 1973 as a solo artist, releasing dozens of chart hits including "Cruisin'" and "Being with You."
He remained Vice President of Motown until the sale of the company in 1988. During the course of his 50-year career in music, Robinson is said to have an astounding 4,000 songs to his credit and continues to tour around the world with his high tenor voice. And those songs.

Latest posts by Best Classic Bands Staff
(see all)