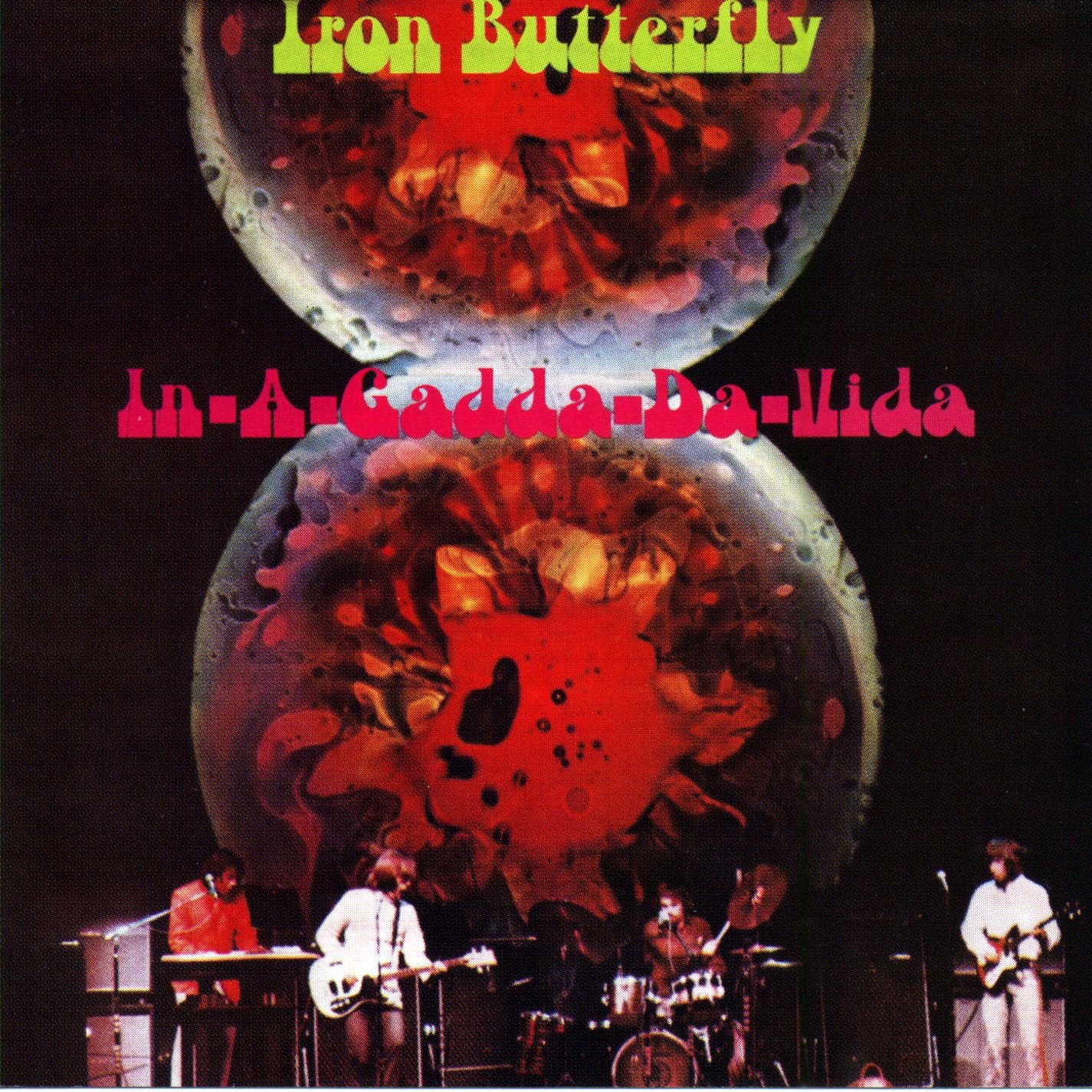 Ron Bushy, whose roughly three-minute drum solo on Iron Butterfly's epic 1968 song, "In-a-Gadda-Da-Vida," became one the iconic musical moments of the era, died today (August 29, 2021) at UCLA Santa Monica Hospital after a battle with cancer. The musician, the only member of the band to appear on all six of their studio albums, was 79. The news of his passing was announced on the group's Twitter account.
The tweet noted that his wife, Nancy, and his three daughters, were by his side.
Ron Bushy our beloved legendary drummer of Iron Butterfly has passed away peacefully, with his wife Nancy by his side, at 12:05am on August 29th at UCLA Santa Monica Hospital. All three of his daughters were also with him. He was a real fighter. Born Dec 23, 1941. #ironbutterfly pic.twitter.com/PTEkUZ1kt6

— Iron Butterfly Official (@IronButterflyOF) August 29, 2021
Bushy joined Iron Butterfly in 1966, replacing drummer Bruce Morse. By the summer of '68 the group was already set to release its sophomore LP. In-a-Gadda-Da-Vida—released on June 14, 1968, and featuring the quartet of vocalist Doug Ingle, guitarist Erik Brann, drummer Bushy and bassist Lee Dorman—took its name from its title track, which, at 17:05, occupied all of Side B on the original vinyl LP.
Lyrically, other than the misheard title phrase, there really wasn't much to the "In-a-Gadda-Da-Vida."
But it was all in the presentation, and Iron Butterfly found their audience with their second album and its centerpiece. The album, recorded on Long Island, rose to #4 on the Billboard LP chart, while the single, edited down to a more radio-friendly 2:52, found its way to #30 on that chart.
Listen to the album version of "In-a-Gadda-Da-Vida"
Related: 1968 – The year in 50 classic rock albums
"In-a-Gadda-Da-Vida" quickly established itself as a rock classic and when the band performed the song live, they often extended it even beyond the 17-minute mark, reportedly reaching a half-hour at times.
Watch the 1968 lineup play the full 17-minute version of "In-a-Gadda-Da-Vida"
Bushy was born Dec. 23, 1941, in Washington, D.C.
Related: Musicians we've lost in 2021

Latest posts by Best Classic Bands Staff
(see all)