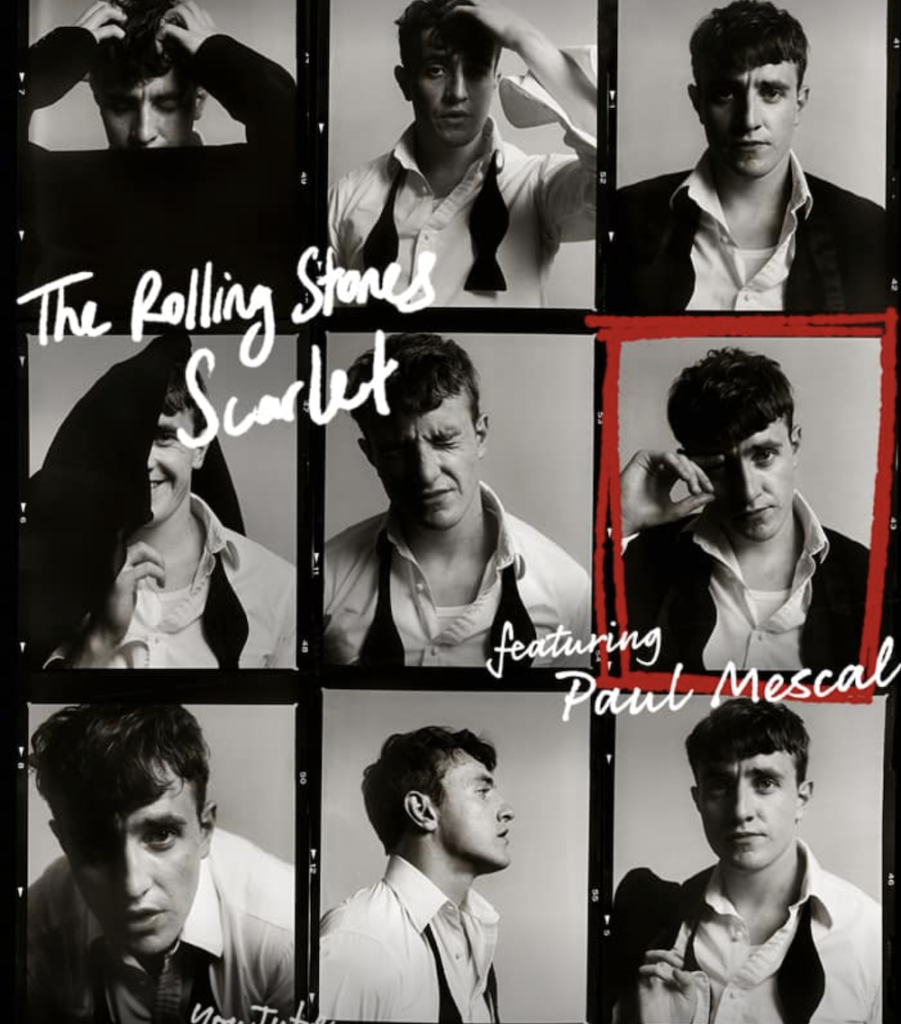 The Rolling Stones today (Aug. 6) unveiled the official video for the previously unheard song, "Scarlet," recorded in October 1974, featuring Jimmy Page on guitar alongside Keith Richards. The track will be featured on the multi-format release of Goats Head Soup, coming September 4.
From the announcement: With its layered guitar textures, "Scarlet" is as infectious and raunchy as anything the band cut in this hallowed era, a holy grail for any Stones devotee. The long-lost track also guests Blind Faith's Ric Grech on bass.
Watch the official video here and scroll down for the lyric video.
The participants have slightly different memories of the recording session.
Mick Jagger said: "I remember first jamming this with Jimmy and Keith in Ronnie's basement studio. It was a great session. Jimmy and I had a recent phone call about it, cos we were talking about when we did it, and [he] remembers it really well."
"Woody was living at a house called 'The Wick,' and he had a studio in the basement," Page recalled. "There was an invite to do a session. It was with Keith, so I said, 'I tell you what. I'll bring my guitar along and I'll lay the solo parts on it.
"Keith kicked it off and I began to mould a riff around his guitar part to augment the arrangement. It began to lock-in pretty soon… and we all got a successful take that evening. I'd had a good time working with Keith.
"It was said they were continuing the following night at Island Number 2 Studios in London. I said I'd go and play some guitar soloing on it. It sounded good to me and I left them to it.
"[When] Mick made contact with me recently… I got to hear the finished version. It sounded great and really solid."
Richards said: "My recollection is we walked in at the end of a Zeppelin session. They were just leaving, and we were booked in next and I believe that Jimmy decided to stay. We weren't actually cutting it as a track, it was basically for a demo, a demonstration, you know, just to get the feel of it, but it came out well, with a line up like that, you know, we better use it."
Watch the lyric video for "Scarlet" featuring Jimmy Page
Yet, the decision was made not to include it on any Stones studio album.
"Scarlet" will now be included on the box set and deluxe CD and vinyl editions of the forthcoming multi-format release of 1973's classic Rolling Stones album Goats Head Soup, joined by two previously unreleased tracks, "All The Rage" and "Criss Cross," plus many more rarities, outtakes and alternative mixes.
Related: More details on the deluxe release of the album

Latest posts by Best Classic Bands Staff
(see all)