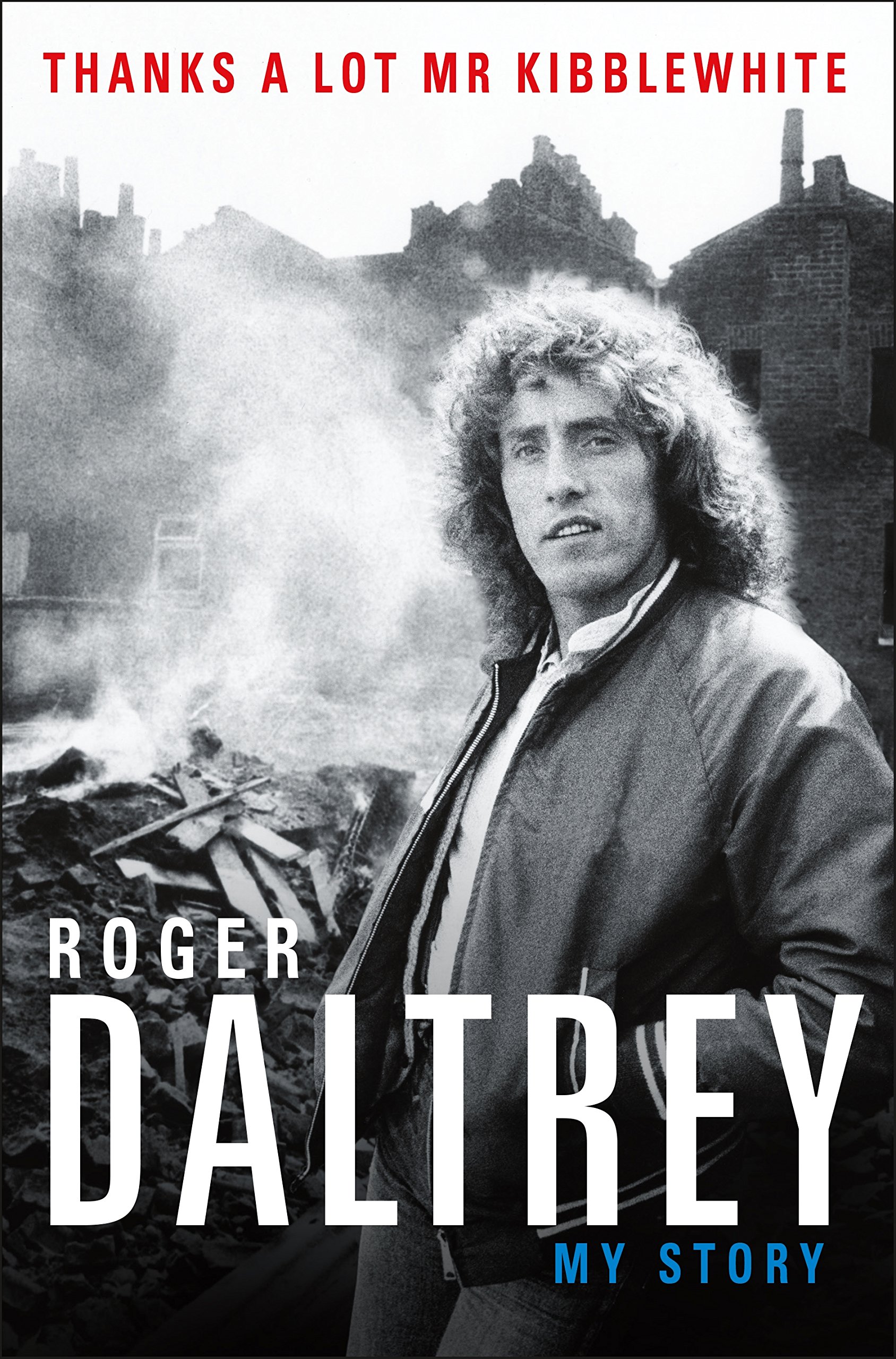 Originally announced in October 2017, the eagerly awaited memoir from Roger Daltrey finally has a title – Thanks a Lot, Mr. Kibblewhite: My Story – and a jacket cover. Both were revealed July 25 in anticipation of the autobiography's Oct. 18 release date via Blink Publishing in the U.K. (and Oct. 23 from Henry Holt in the U.S.). An audiobook edition is read by Daltrey.
Daltrey is supporting the book with several ticketed events and book signings (see below).
From the announcement: "The frontman of one of the greatest bands of all time tells the story of his rise from nothing to rock 'n' roll megastar, and his wild journey as the voice of The Who."
"It's taken me three years to unpack the events of my life, to remember who did what when and why, to separate the myths from the reality, to unravel what really happened at the Holiday Inn on Keith Moon's 21st birthday," said Roger Daltrey.
The singer will be promoting the book's release with public events, several of which has been announced. He'll be at London's Royal Festival Hall on Oct. 18 as part of the Southbank Centre's 2018 London Literature Festival for an interview with author and rock music critic Will Hodgkinson of The Times (and audience Q-and-A), billed as "An Evening With Roger Daltrey." Tickets, which include a signed copy of the book, are available here.
So who exactly is the "Mr. Kibblewhite," so prominent in the book's title? According to the Planet Rock website, he is a "headteacher who expelled Roger from school when he was 15 years old for a crime he claims he didn't commit. Inadvertently, Mr Kibblewhite set Roger on the path to rock and roll stardom."
More from the book's announcement: "Born during the air bombing of London in 1944, Daltrey fought his way (literally) through school and poverty and began to assemble the band that would become The Who while working at a sheet metal factory in 1961. In Daltrey's voice, the familiar stories―how they got into smashing up their kit, the infighting, Keith Moon's antics―take on a new, intimate life. Also here is the creative journey through the unforgettable hits including "My Generation," "Substitute," "Pinball Wizard," and the great albums, Who's Next, Tommy and Quadrophenia."
In a 2017 interview with Rolling Stone, Daltrey said, "When you've spent more than half a century at the epicenter of a band like the Who, perspective can be a problem. Everything happened in the moment. One minute, I'm on the factory floor in Shepherd's Bush, the next, I'm headlining Woodstock."
In a year that Pete Townshend is focusing on non-Who projects, Daltrey has been touring with members of the Who band. Following a series of dates last March, he performed Tommy in concert in the U.S. in June and July. He returned to the States for a series of California concerts in August.
Related: Our recap of a Daltrey solo concert
On June 1, he released As Long as I Have You, his first solo LP since 1992.
Roger Daltrey Book Events
Oct 14 – Cheltenham, UK – The Times Forum (Interview with Matt Rudd)
Oct 18 – London, UK – Royal Festival Hall
Oct 23 – Los Angeles, CA – Aratani Japan America Theater
Oct 25 – Ridgewood, NJ – Bookends
Oct 26 – New York, NY – Barnes & Noble (Fifth Ave. and 46 St.)

The BCB team brings you the latest Breaking News, Contests, On This Day rock history stories, Classic Videos, retro-Charts and more.

Latest posts by Best Classic Bands Staff (see all)