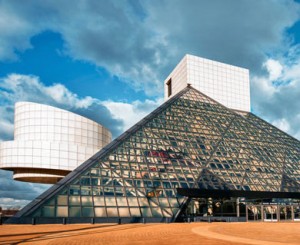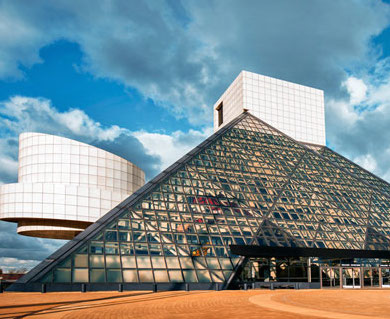 The nominations for 2016's Rock and Roll Hall of Fame induction are in, and, finally, classic rock fans can rejoice at the recognition of longtime snubs Cheap Trick, The Cars, Steve Miller, Deep Purple, Yes and Chicago.
But it wouldn't be a true awards show without drama, would it? The rest of the 15 hopefuls cover expansive musical territory to be sure – everything from N.W.A.'s groundbreaking gangsta rap to Janet Jackson's provocative R&B. In some ways, the Hall of Fame faces more risks looking forward than backward, attempting that tricky balance of honoring the rock'n'roll genre's history while still incorporating fresh, relevant acts (and drawing younger viewers to the HBO broadcast of the induction concert).
Jackson is probably one of the more polarizing choices in this year's batch, since she doesn't fall into the same traditionally rock category as, say, Steve Miller or The Cars, but her influence on modern pop music is undeniable. (She's sold over 160 million records worldwide, with 10 #1 hits.)
Ever since N.W.A. became eligible in 2012, hip-hop aficionados have been miffed that the group was passed over for inclusion three-years straight. The blockbuster success of this year's biopic about the Compton collective, however, will likely boost its chances of induction.
But many fans still remained miffed at who gets nominated and then into the hall and who remains seemingly passed over. Depending on your point of view, it's hard to understand why stars like Electric Light Orchestra, Judas Priest, Dire Straits, Ozzy Osbourne or Bad Company or influential acts like Big Star, Kraftwerk or New York Dolls or rock music pioneers such as Johnny Burnette and the Rock and Roll Trio or Dick Dale are as yet not nominated when other artists that are not really rockers get nods and inducted.
For the fourth year now, fans can vote right alongside music industry insiders online here. These votes will make up a special fans' ballot that will count toward determining the class of 2016. Winners will be announced in December and inducted next April at a ceremony in New York City, to be broadcast by HBO later in the year.
2016 Rock and Roll Hall of Fame Nominees:
The Cars
Chaka Khan
Cheap Trick
Chic
Chicago
Deep Purple
Janet Jackson
The J.B.'s
Los Lobos
Nine Inch Nails
N.W.A.
The Smiths
The Spinners
Steve Miller
Yes

Latest posts by Best Classic Bands Staff
(see all)