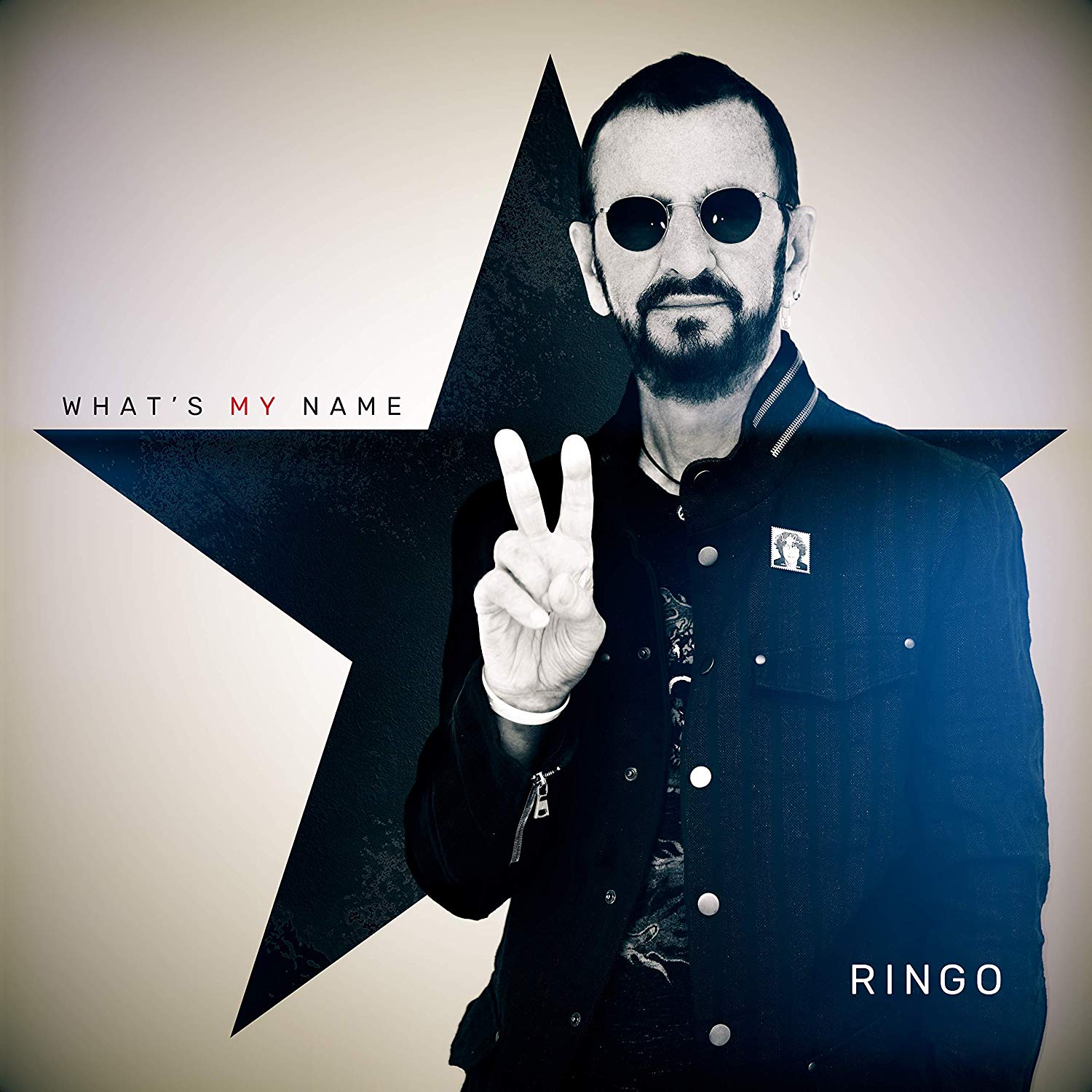 It's now confirmed that Ringo Starr will release a new solo album, What's My Name, on Oct. 25.
And—if early reports are correct—the album will include a cover of "Grow Old With Me," one of the last songs written by John Lennon. Further tying the connection to his old band together, Starr has invited Paul McCartney to contribute background vocals and bass to the track, which also features a string quartet.
UPDATE: Complete details on Ringo's new album
What's My Name is available for pre-order in the U.S. here, or via the link below.
Listen to the title track
"Grow Old With Me" was recorded as a demo by Lennon in 1980. Although intended for inclusion on the Double Fantasy album he shared with his wife Yoko Ono, it remained unreleased during his lifetime. Ono subsequently included a version of the song, recorded in the couple's bedroom on a cassette, on 1984's Milk and Honey album.
At one point in the 1990s, "Grow Old With Me" was reportedly considered by the three (then-)surviving Beatles as a posthumous "reunion" single. The trio never worked on the song. Several artists have covered it, including Glen Campbell.
Watch: The album title comes from Ringo's habit of asking his audience to remind him who he is
Related: Appreciating Ringo
According to reports, the strings on "Grow Old With Me" were produced by Jack Douglas, who also produced Double Fantasy. Douglas recently mentioned at a Beatles-related event in London that he had "produced a track" with Starr and McCartney.
Watch Ringo make a surprise appearance at Paul McCartney's Dodger Stadium concert in 2019
On September 6, Starr tweeted a photo of himself with fellow musicians Jim Keltner, Joe Walsh, Steve Lukather and Benmont Tench, giving some credence to rumors that they accompany the drummer-singer on the new album.
Hanging out with BENMONT. Steve Lukather Joe W Jim K. and myselfDoing a program for the Beatles channel plus getting ready to promote my new CD peace and love. 😎✌️🌟❤️🎶🎵🍒🦏🥦🐘☮️☮️☮️ pic.twitter.com/qwDKNYlGB7

— #RingoStarr (@ringostarrmusic) September 6, 2019
Watch the Beatles perform "Money," a song Ringo remakes on What's My Name
In addition to "Grow Old With Me," which is said to be the third track on the album and the first single, the track list of What's My Name reportedly includes songs titled "Gotta Get Up" (co-written by Starr and Walsh, his brother-in-law), "It's Not Love That You Want" (co-written with Dave Stewart), "Magic" (co-written with Steve Lukather), "Money" (a cover of the old Motown hit previously recorded by the Beatles), "Better Days," "Life Is Good," "Thank God for Music," "Send Love, Spread Peace" and "What's My Name." The title track was co-written by Colin Hay, a member of Starr's All-Starr Band.
Listen to John Lennon's demo of "Grow Old With Me"
Related: Links to 100s of current classic rock tours

Latest posts by Best Classic Bands Staff
(see all)