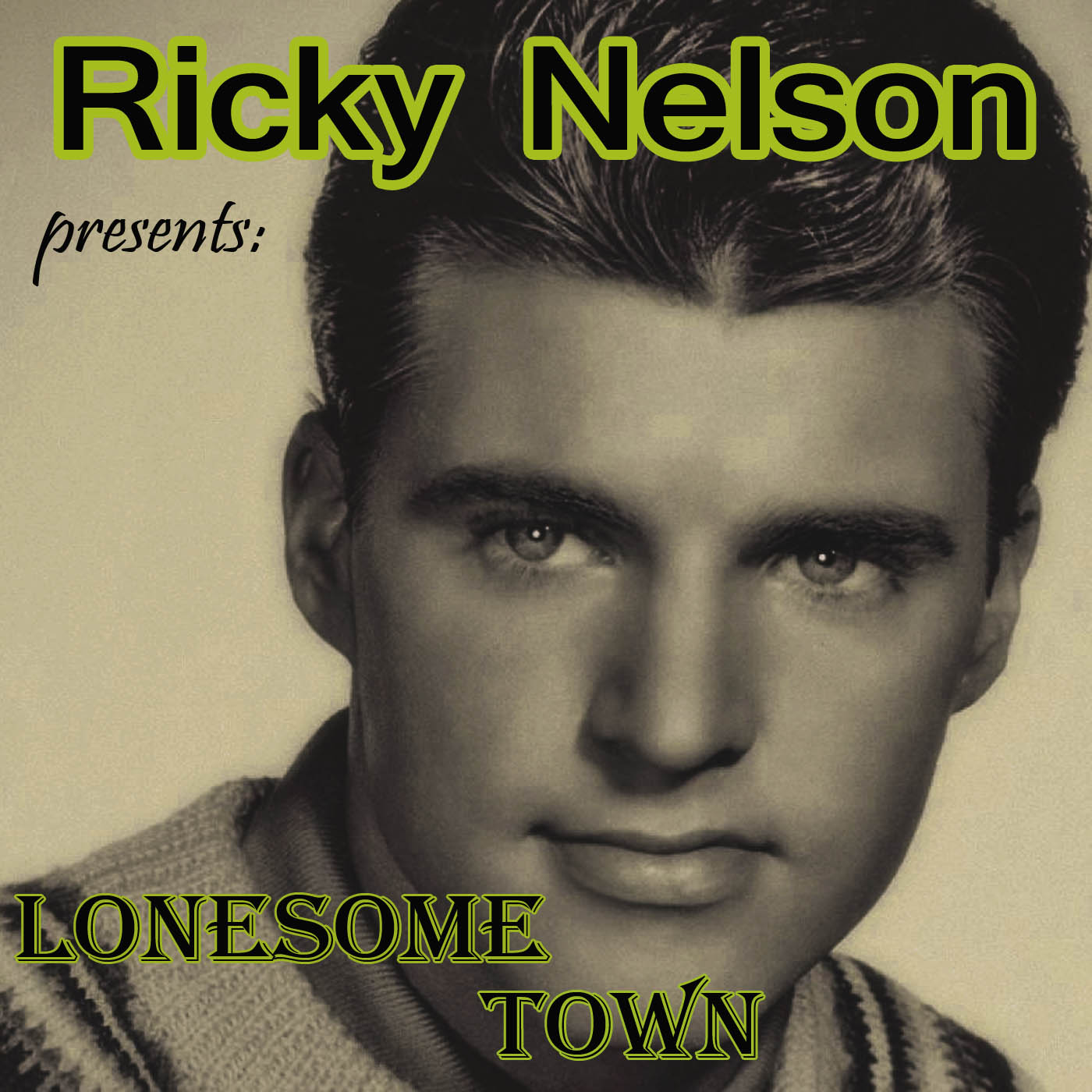 Believe it or not, the younger son of TV's Ozzie & Harriet Nelson, Ricky Nelson, was a fine and quite influential 1950s rock 'n' roller. And one hell of a ballad singer, as evidenced by "Lonesome Town," a plaintive number that not only went to #7 on the pop chart but also reached #15 on the R&B chart. Some of you who don't know it from the radio of your youth may recall it from the soundtrack to the movie Pulp Fiction.
Yet in today's retro-cool views of 1950s rock 'n' roll, Nelson is often overlooked in favor of such (yes, deserving) artists as (of course) Elvis Presley, Carl Perkins, Gene Vincent and Eddie Cochran. But one cannot discount the effect of having him come on his family's long-running popular sitcom, The Adventures of Ozzie and Harriet, every few weeks playing and singing rock songs. His debut on record and TV showed impeccable taste – a quite bopping cover of Fats Domino's "I'm Walking" that reached #4 pop and #10 R&B.
Related: First generation rockers: Who's still with us?
His string of uptempo rockabilly-style hits like "Believe What You Say" (#4), "I Got a Feeling" (#10), "My Bucket's Got a Hole in It" (#12), "Hello Mary Lou" (#9), "It's Late" (#9), "Stood Up" (#2), "Waitin' in School" (#18), "Be-Bop Baby" (#3) and "Just a Little Too Much" (#9) still hold up nicely today. Nelson's ballads "Travelin' Man" and "Poor Little Fool" both went to #1. Bob Dylan even cited Nelson as an influence in his memoir, Chronicles: Volume One.
When Nelson started rocking, he hired an 18-year-old guitarist from Shreveport, LA by the name of James Burton to play in his band who went on to become one of the LA session players known as the Wrecking Crew and play with Elvis Presley, Jerry Lee Lewis, Gram Parsons, John Denver and others.
Watch Ricky Nelson perform Lonesome Town
After shortening his name to Rick, Nelson became a pioneer of the Southern California country-rock sound in the late '60s. The bassist in his Stone Canyon Band, Randy Meisner, went on to be a founding member of Eagles.
Nelson was absent from the upper reaches of the Hot 100 for nearly a decade since he earned a #6 pop hit with "For You" in 1963. In 1972, he scored a big comeback with "Garden Party," which told of his being booed a year earlier at a rock 'n' roll revival concert at New York's Madison Square Garden. The song reached #6, the final Top 40 hit of his career.
Sadly, Nelson died on December 31, 1985 when his tour plane crashed near Dallas, Tex.
Nelson was inducted into the Rock and Roll Hall of Fame in 1987.
Related: Nelson's one-time girlfriend, Lorrie Collins of the Collins Kids, died in 2018

Latest posts by Best Classic Bands Staff
(see all)