The London-based TV series, Ready, Steady, Go!, began broadcasting in August 1963 and, within a matter of weeks, became an essential viewing ritual for British teenagers. It set trends and became the barometer of popular culture by attracting and presenting everyone who was anyone in popular music: British music groups The Beatles, Rolling Stones, The Who, Kinks, and the Animals, and American R&B and soul acts Marvin Gaye, the Supremes, Otis Redding, and more. The program also provided the first small screen exposure for then-unknowns such as Rod Stewart, Marc Bolan, David Bowie, Donovan, and Jimi Hendrix. The show ran for three and a half years, setting a blueprint for music presentation and production on television.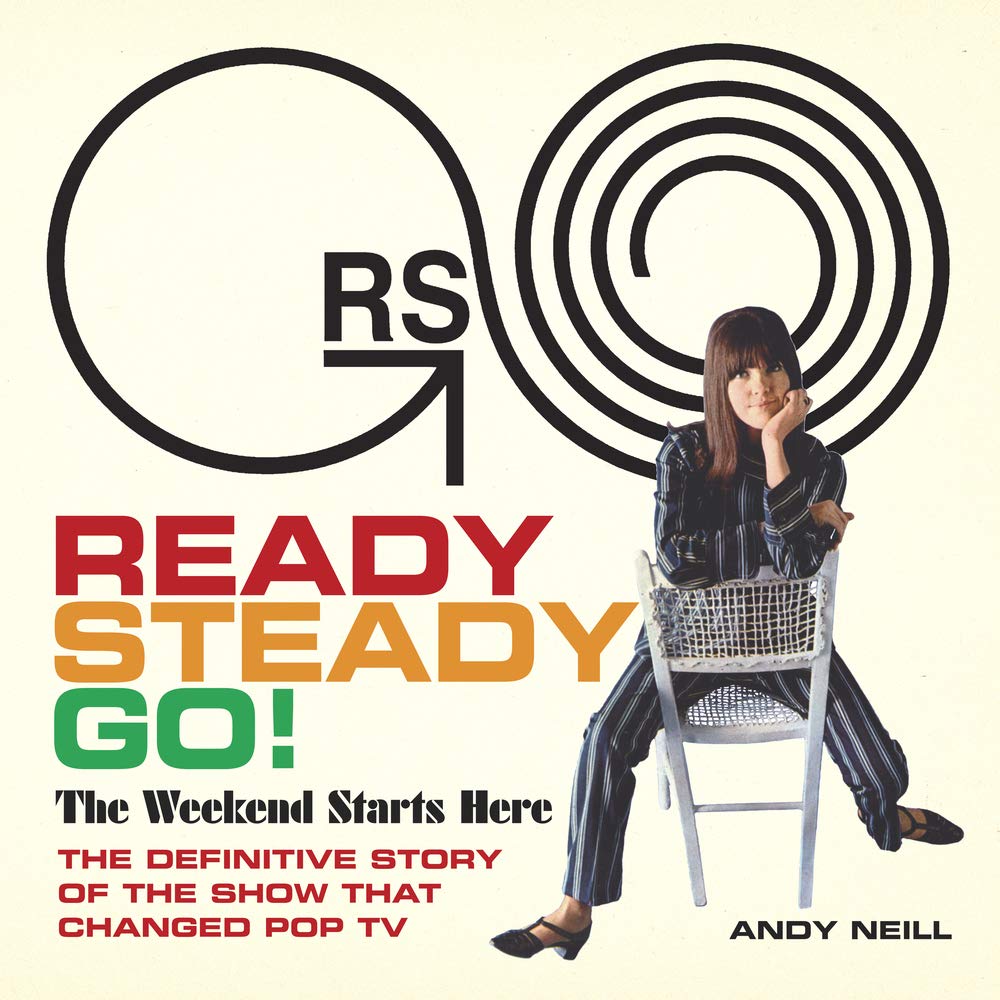 Ready, Steady, Go! has never been documented in full detail — until now, when BMG Books will publish Ready Steady Go!: The Weekend Starts Here in the U.S. on November 6. (A U.K. edition arrived on Sept. 4.) The lavishly illustrated and definitive history of the show features hundreds of color and black and white photographs — the bulk of them previously unpublished — as well as exclusive essays and more (see below for details). Author Andy Neill examines the influential series from quintessential Swinging London fixture to its iconic status as one of the most legendary music programs of all time.
From the Sept. 22 announcement: Ready, Steady, Go! reflected the cultural upheaval of the mid-'60s and was the only place on British television where anything went as far as performance, fashion and attitude were concerned. No other program was prepared to risk an entire hour to showcase, for example, the Tamla Motown Revue (including Stevie Wonder, the Miracles, Supremes, Martha and the Vandellas). The incredible success of this Sound of Motown special directly boosted the commercial acceptance of black American music in Britain.
Ready, Steady, Go! broke through technical barriers, too. Young directors such as Michael Lindsay-Hogg experimented with camera techniques used in French nouvelle vague cinema. The sets that were designed each week by Nicolas Ferguson were consciously modelled on current mod fashions and art that perfectly reflected the handpicked mod audience who were an equally integral part of the program.
The book features exclusive essays by artists, managers, and others intimately involved with the show, including Mick Jagger ("It was the best rock 'n' roll TV show of all time"), Pete Townshend, Ray Davies ("There was no other live showcase like it, one that had its finger so firmly on the pulse of a cultural revolution"), Andrew Oldham, Chris Stamp, Donovan, Lulu, and others, as well as those directly involved (including presenters, directors, dancers, set designers, and more). Introductions are from the show's original editor Vicki Wickham and director Lindsay-Hogg.
Watch The Who perform "Anyway, Anyhow, Anywhere" on RSG! in 1965
Ready Steady Go!: The Weekend Starts Here also includes original ephemera and memorabilia (tickets, contracts, letters, etc.), as well as illustrations from the groundbreaking set designs and title sequences. It also features a never-before-published and fully researched complete guide to all 173 episodes, including songs performed and artists' appearances. (Only 5% of the filmed performances survive.)
Watch The Beatles' John Lennon, Ringo Starr and George Harrison make a cameo appearance with singer Helen Shapiro
Earlier this year, BMG released a collection of 10 vinyl singles representing a selection of 20 songs that were performed on RSG! between 1963-66.
Related: The London bar scene of the early Rolling Stones
[As an Amazon Associate, Best Classic Bands earns from qualifying purchases, via the links below.]

Latest posts by Best Classic Bands Staff
(see all)