Roger Charlery, known professionally as Ranking Roger, a vocalist for the ska revival band the Beat—known in America as the English Beat—and for General Public, died today (March 26), according to multiple reports from the U.K. No official cause was cited, however he was known to have been battling cancer. He was 56.
A post of the Beat's Facebook page reads, "He fought & fought & fought, Roger was a fighter. Sadly Roger past away a few hours ago peacefully at his home surrounded by family. Roger's family would like to thank everyone for their constant support during this tough time. More to follow in the coming days. RIP ROGER!"
Tributes poured in from other members of the English music community, including UB40, Billy Bragg and fellow ska revivalists the Selecter.
Charlery was born Feb. 21, 1963, in Birmingham, England, to parents of West Indian descent. He began his musical career as a drummer for a punk band but began toasting (the reggae version of rapping) for the nascent Beat, who then asked him to join. His vocals, along with those of Dave Wakeling, were crucial to the band's sound on their three early '80s albums, I Just Can't Stop It, Wha'ppen? and Special Beat Service, released on their own Go Feet label.
The band, which formed in 1978 and enjoyed several hit singles in the U.K., including "Mirror in the Bathroom," "Hands Off She's Mine" and covers of Smokey Robinson and the Miracles' "Tears of a Clown" and Doc Pomus-Mort Shuman's "Can't Get Used to Losing You," split in 1983.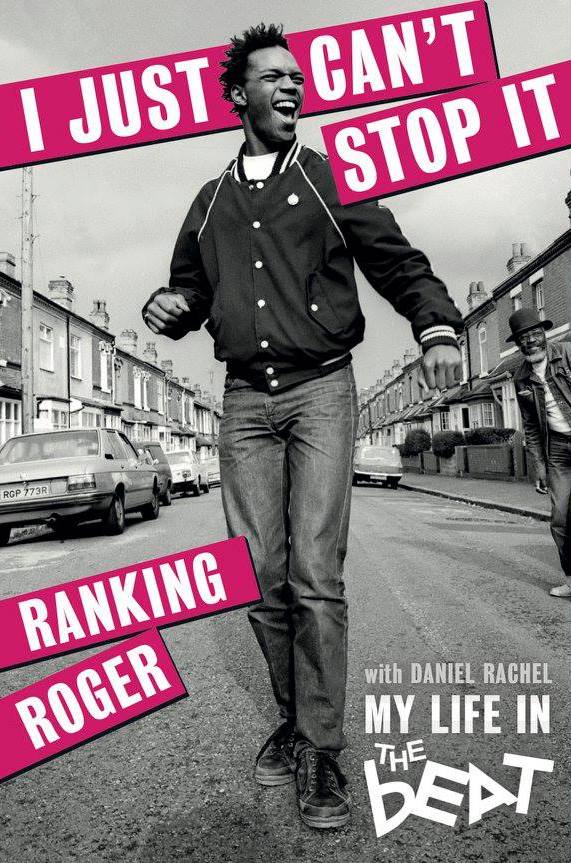 On the book jacket of Ranking Roger's upcoming memoir, I Just Can't Stop It: My Life in the Beat (written with Daniel Rachel), he wrote: "I could see this small circular room and all around people were standing up and clapping and I could see myself bowing. I woke up and I knew that was the way I must go. I said to myself: 'I'm going to be an entertainer.'
"Playing a heady blend of ska, pop soul, reggae and punk rock, the Beat's music reflected Roger's dynamic upbringing, and—along with the other 2 Tone bands of the time—helped encourage unity in a country divided by racism and the early onslaught of Thatcherism. Roger's many influences also led to a number of successful collaborations including with Sting, Big Audio Dynamite, Sly & Robbie, Pato Banton and the Specials, among many others."
Watch the English Beat perform "Tears of a Clown"
When the Beat packed it in, Roger and Wakeling formed General Public, which took more of a pop-soul approach than the ska of the Beat. More successful in the U.S. than the earlier band had been, they kept going until 1987, then re-formed off and on beginning in the '90s. Roger released his debut solo album, Radical Departure, in 1988. His other solo albums included Inside My Head (2001) and Pop Off the Headtop (2014). In the 2010s, he led a re-formed version of the Beat, which released two albums, Bounce and Public Confidential.
Ranking Roger suffered a stroke in 2018, causing him to cancel all scheduled performing dates.
Watch the video for General Public's "Tenderness"

Latest posts by Best Classic Bands Staff
(see all)