A collection of demos and other odds and ends recorded by the late singer-songwriter Phil Ochs will be released on May 22 as The Best of the Rest: Rare and Unreleased Recordings. The Warner/Chappell demos that make up the main portion of the new album represent a time period spanning Ochs' last two albums for Elektra: I Ain't Marching Anymore and In Concert, when Ochs "was finding his full strength as a songwriter and moving to include the lyrical in his repertoire, alongside the topical and satirical," according to a press release.
Songs such as "In the Heat of the Summer" and "Here's to the State of Mississippi" will certainly be familiar to most Phil Ochs fans, says the announcement. Others, like "The Confession" and "I'm Tired" (the latter with subtlety adjusted lyrics) may be known only to those who have the Farewells and Fantasies and A Toast to Those Who are Gone albums, respectively (or perhaps Shawn Phillips' rare cover of "I'm Tired" on his 1965 album for Capitol, Favorite Things).
Listen to a demo of "The Confession"
Readers of Broadside ("the national topical song magazine") issue 69, in April 1966 would have encountered Ochs' "Take It Out of My Youth." However, says the press release, "If they missed that issue, or did not have the rare good fortune to hear Ochs perform it live, then they might never have even been aware of the song."
"I Wish I Could Have Been Along" is even more obscure—never published in any magazine, with no known live recordings or cover versions. "Sailors and Soldiers" was perhaps partially inspired by the Soldiers' and Sailors' Memorial Monument in Riverside Park in New York City .
Related: Bob Dylan will release a new album, Rough and Rowdy Ways
The bonus tracks, the announcement continues, "delve even more deeply into the Ochs Archives. The version of 'The War is Over' from a November 20, 1967, WBAI broadcast, in advance of the protest celebration five days later, features almost entirely divergent lyrics ('all the children play with Gatling guns, tattooed mothers with their tattooed sons') from those of the released version and is a wonderful example of Ochs never being satisfied with the merely clever and well-written, forever polishing to a fine poetic point."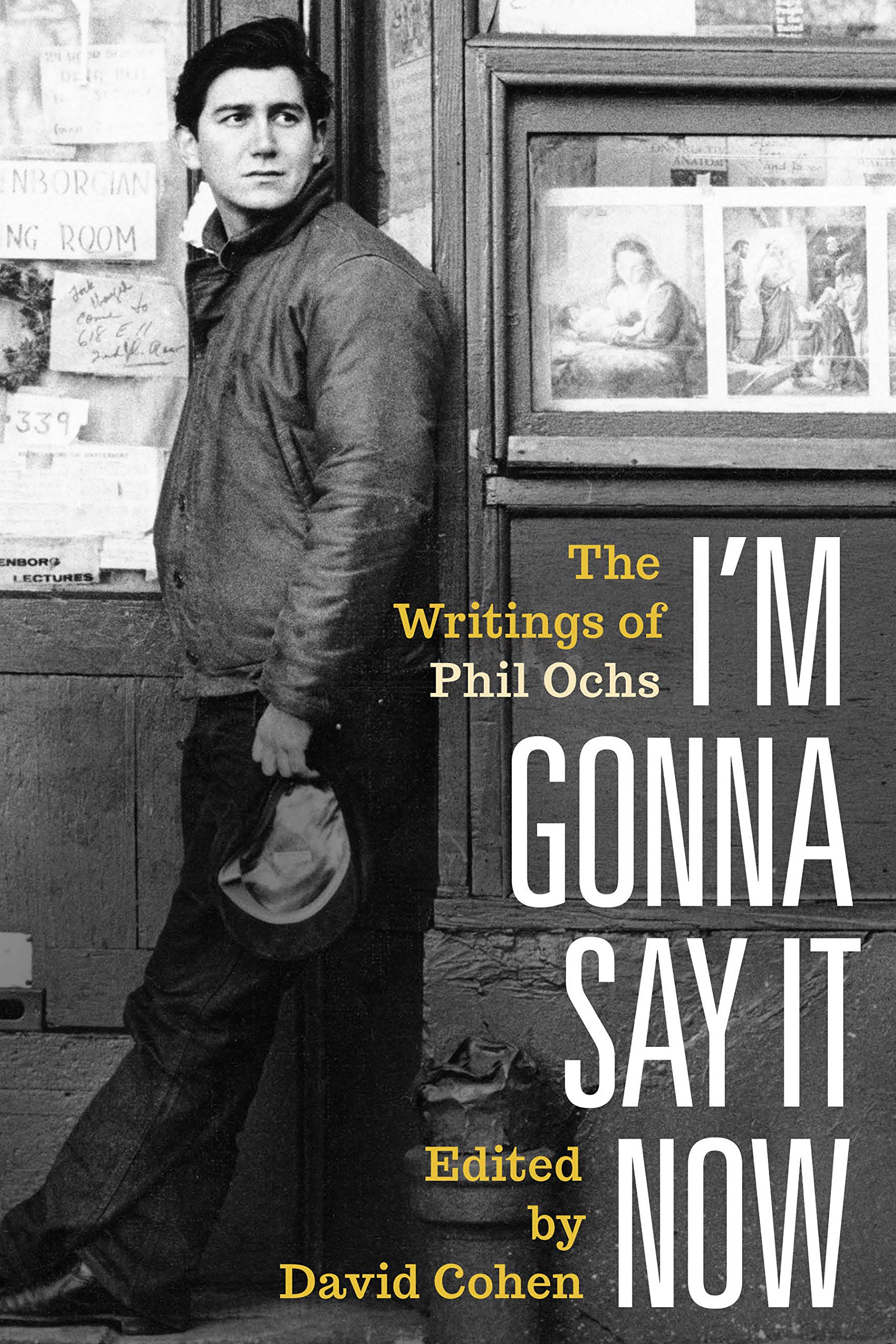 "All Quiet on the Western Front," from 1969, was previously only known from incomplete versions recorded live in New York and Philadelphia). Ochs was more economical with his songs later in his career and this is a rare example of a lost song saved from those latter days. In "No More Songs" the set closes with a familiar song, but something new, a rehearsal take.
Also new is a book, I'm Gonna Say It Now: the Writings of Phil Ochs (Backbeat Books) that compiles nearly all of Ochs' non-song works, sourced, in part, from the Ochs Archives at the Woody Guthrie Center in Tulsa, Oklahoma. Spanning foundational texts written while still in school at Staunton Military Academy and Ohio State University-to the music criticism, polemics and satire penned in New York City (appearing in such diverse magazines as Sing Out, Mainstream, The Realist and Hit Parader).
Watch Phil Ochs perform "The War is Over" live

Latest posts by Best Classic Bands Staff
(see all)