Peter Frampton has announced a new studio album, Frampton Forgets the Words, featuring instrumental tributes to some of his favorite songs. The album, by the Peter Frampton Band, is the follow up to his 2007 Grammy Award-winning instrumental album, Fingerprints. It will be released April 23, 2021, via UMe. Several tracks have been released in advance. Watch the videos below.
In a March 25 interview to promote the album, the classic rock legend shared a great story about his friend, "Dave." Read it below.
Frampton Forgets the Words was co-produced by Frampton and Chuck Ainlay and was recorded/mixed at Frampton's own Studio Phenix in Nashville. From the Jan. 29 announcement: With his 1954 Les Paul Phenix—which was lost in a plane crash in 1980 and recovered more than 30 years later — Frampton brings virtuosic guitar playing to songs by David Bowie, George Harrison, Stevie Wonder, Lenny Kravitz and more. See the track listing below.
Frampton notes, "This album is a collection of ten of my favorite pieces of music. My guitar is also a voice and I have always enjoyed playing my favorite vocal lines that we all know and love. These tracks are my great band and me paying tribute to the original creators of this wonderful music. So much fun to do."
Watch the video for "Reckoner," released on Jan. 29
At 18, Frampton co-founded one of the first supergroups, Humble Pie. By 22, he was touring incessantly and making use of the talk box which would become his signature guitar effect.
His 2019 album All Blues (UMe), was #1 for fifteen weeks on Billboard's Blues Chart. He released his autobiography, Do You Feel Like I Do?: A Memoir, last October via Hachette Books. His 1976 album, Frampton Comes Alive! remains one of the top-selling live records of all time and was inducted into the Grammy Hall of Fame last year.
Related: Our recap of the final show of Frampton's Farewell U.S. tour
A European edition of his Farewell tour had been planned for 2020 but was canceled, due to the pandemic.
In a March 25 interview with Grammy.com, Frampton spoke about his close relationship with David Bowie, who was three years his senior.
"We went to school together," he said. "I met David when I was 12 or 13. He became—as well as my friend—almost closer to my dad because my dad was the head of the art department and it was every form of visual art known to man, from typography to fine art to you-name-it.
"At one point, my dad said, 'Well, you boys all play these guitars and this rock 'n' roll music. Why don't you bring your guitars to school, and I'll stick 'em in my office, and you can play them at lunchtime? So we did, and David became sort of more of a family friend.
"When we did the introduction to the Glass Spider tour in London, my parents came up and… were backstage. And I'm talking to Mom and I'm saying, 'Where's Dad?' She's saying, 'Oh, I don't know. He went off with Dave somewhere!' They would just disappear off together.
"When I lost my dad, Dave was the first person to call. That gives you some idea."
Watch the video for the cover of Bowie's "Loving the Alien"
On Feb. 26, Frampton shared the instrumental cover of Roxy Music's "Avalon." Of the song, he explains, "The original is such a perfect piece of music. I really wanted to get as close to the vocal inflection as I could and I think I almost did it! It's a sexy kind of guitar sound, like Bryan Ferry's vocal, and I'm very proud of it."
Watch the performance video of the cover of "Avalon"
Frampton Forgets the Words Track List (original artist noted)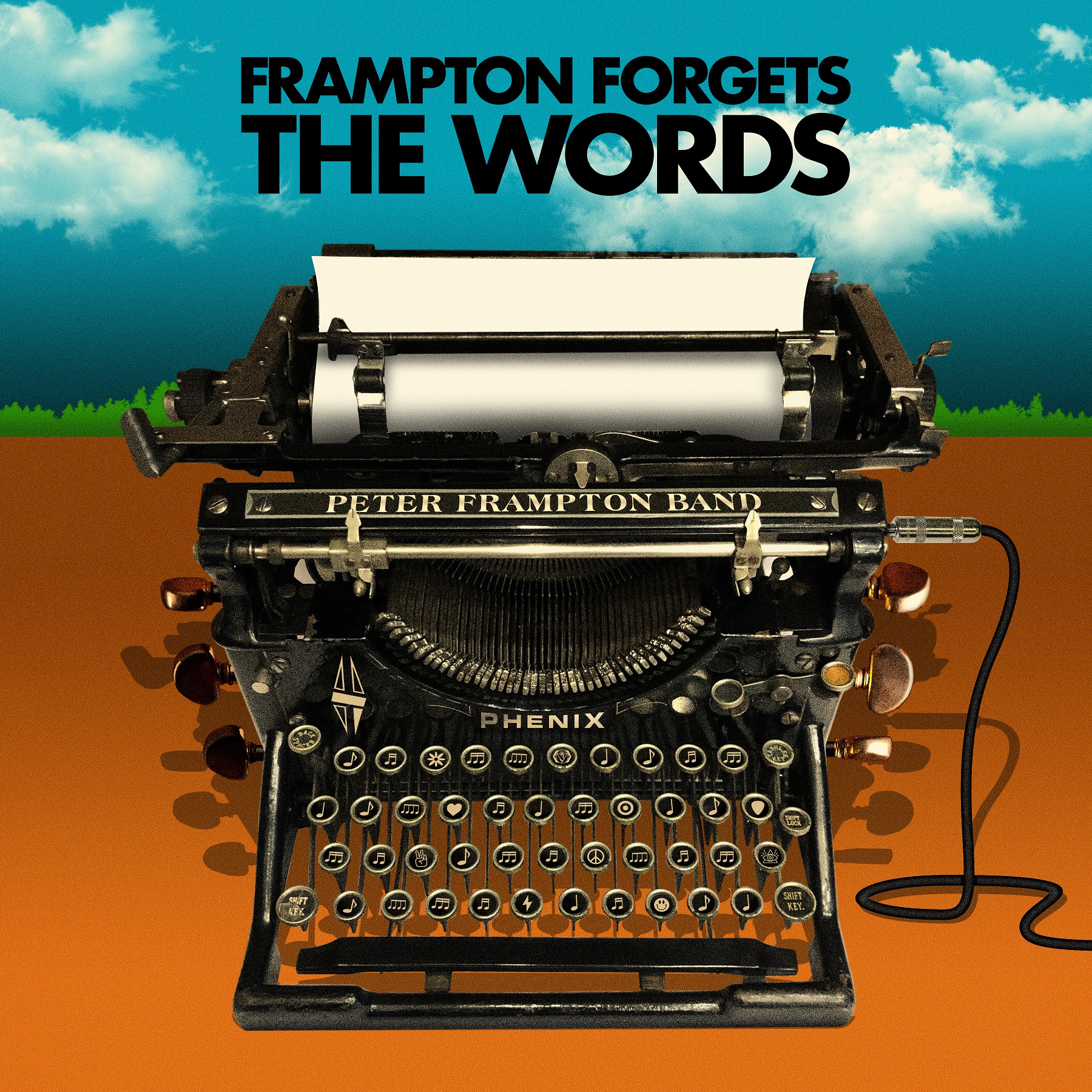 1. If You Want Me To Stay (Sly Stone)
2. Reckoner (Radiohead)
3. Dreamland (Jaco Pastorius)
4. One More Heartache (Marvin Gaye)
5. Avalon (Roxy Music)
6. Isn't It A Pity (George Harrison)
7. I Don't Know Why (Stevie Wonder)
8. Are You Gonna Go My Way (Lenny Kravitz)
9. Loving The Alien (David Bowie)
10. Maybe (written by Gordon Kennedy and Phil Madeira)

Latest posts by Best Classic Bands Staff
(see all)