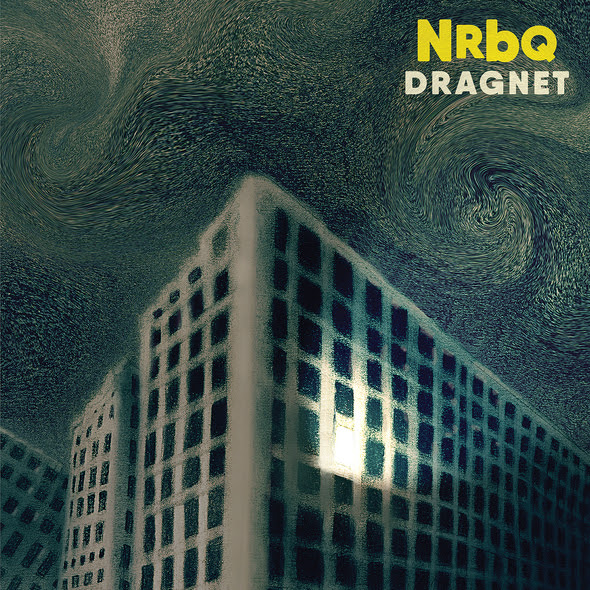 More than 50 years after the release of their self-titled debut, NRBQ will release their first new full-length studio album since 2014, titled Dragnet. The 11-song set is due Nov. 12, 2021 from Omnivore Recordings (with a vinyl edition in early 2022). The album features the band's current lineup of keyboardist Terry Adams, guitarist Scott Ligon, bassist Casey McDonough and drummer John Perrin. Listen to the title track below.
NRBQ—which originally stood for New Rhythm and Blues Quintet—toured and recorded consistently, with various lineups, until their 35th anniversary in 2004, when they took a hiatus until 2011's Keep This Love Goin'.
The new release follows High Noon—A 50 Year Retrospective, In • Frequencies (a rarities collection), the Happy Talk and April Showers EPs, the live Turn On, Tune In, and reissues of their eponymous debut album and All Hopped Up.
Related: Our review of NRBQ's Turn On, Tune In
In addition to their version of the theme from television's Dragnet, the album contains 10 new original songs, all of which were written or co-written by the band, including Adams' "Sunflower," which was originally recorded for the 2018 film Change in the Air.
Said Adams, the only remaining original member, "The songs came out of nowhere…or at least somewhere nice. All of us are in there."
Listen to the title track from "Dragnet"
According to a press release, "Any release of NRBQ music is a cause for celebration, but after nearly a decade since their last full-length studio release, Dragnet brings the band back to the turntables and live venues of America. Though they don't carry a badge, they are going to work, and after more than a year away from live performances, this is where they come in. So do your part and safely celebrate the release of Dragnet when they come to your city and in the meantime, duh duh-duh duh."
Track List
1. Where's My Pebble?
2. I Like Her So Much
3. Memo Song
4. Miss Goody Two Shoes
5. You Can't Change People
6. Dragnet
7. The Moon And Other Things
8. That Makes Me A Fool
9. Five More Miles
10. L-O-N-E Lone-ly
11. Sunflower
Watch the trailer for Dragnet

Latest posts by Best Classic Bands Staff
(see all)