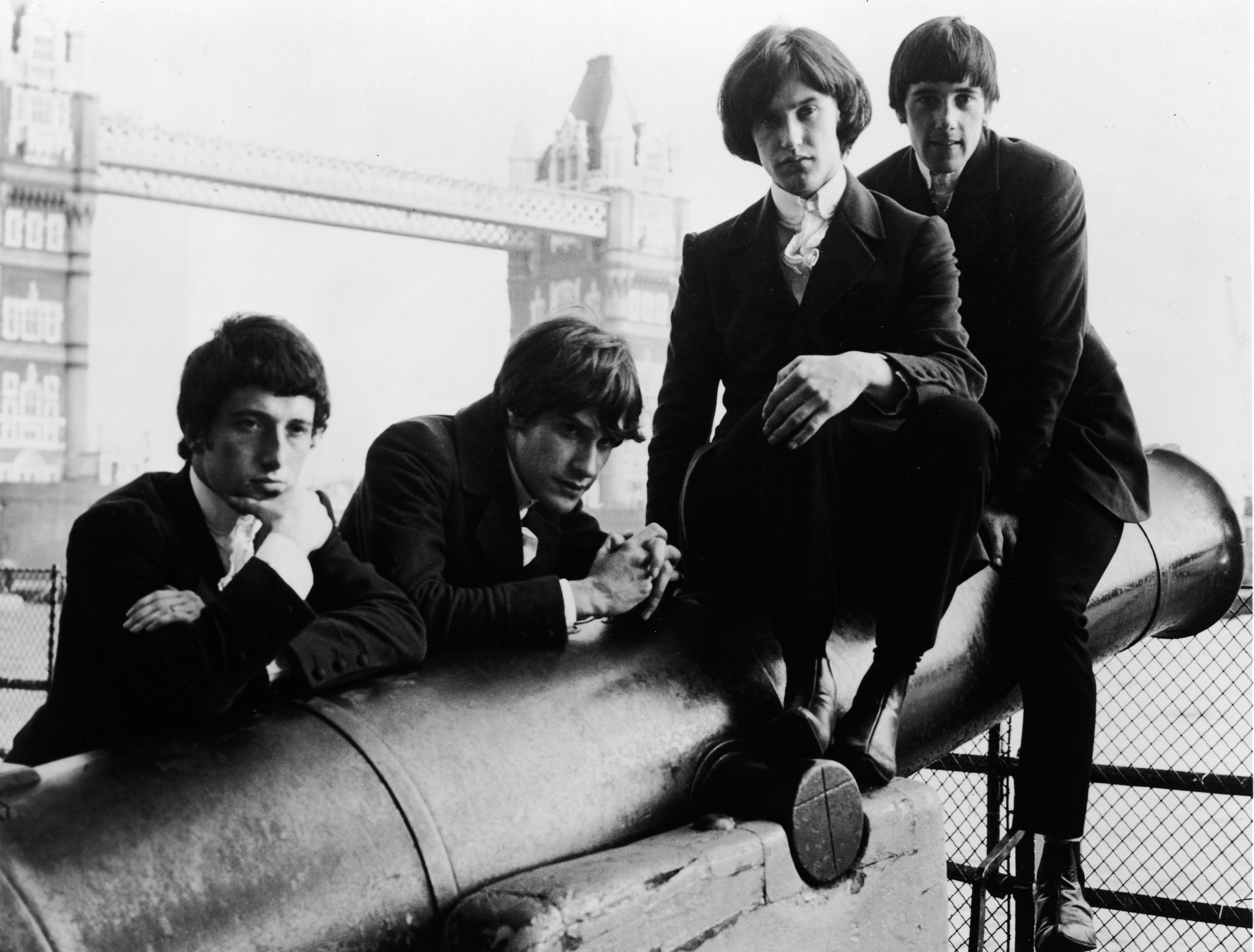 Fans hoping to see 1960s British Invasion icons The Kinks return to the road and the recording studio are being "overly romantic," says the band's primary singer and songwriter and titular leader Ray Davies. In a recent interview with England's Evening Standard, the man behind such classic rock hits as "You Really Got Me," "All Day and All of the Night" and "Lola" remains focused on his solo musical career.
Rumors of a Kinks reunion were stirred up back in December when Ray joined his younger brother and fellow Kinks founder Dave Davies onstage at a concert by the latter at London's Islington Assembly The two performed "You Really Got Me" in what was their first time playing together in some 20 years. The Kinks broke up in 1996.
Related: Ray Davies sits in with brother Dave
"I'm still trying to live that down. I joined him on stage briefly but it would be overly romantic to think it was because of the show or to start talking about a reunion." The Davies brothers are notorious for their sibling rivalry that has even led to onstage scuffles during their concerts.
"The show" Davies refers to is Sunny Afternoon, a musical based on his songs that is being staged in London's West End theater district and just got its run extended through October, giving it a solid two years on the boards. It has introduced many new fans and younger generations to the music of The Kinks.
Related: Kinks reissue Everybody's in Show-Biz
"You don't have to be a Kinks fan to enjoy it, it is a universal story," Davies points out. "I'm really proud and pleased for all the cast, I still go down when the cast changes or there is an understudy to see them perform."
Don't miss a post! Sign up for Best Classic Bands' Newsletter; form is on every page.
Davies remains focused on his next album, which he is expected to release next year. He is also working on a book that will be something of a prequel to his conceptual autobiography X-Ray. Of the themes he's exploring in it, Ray says, "I'm interested in community and it's about that and about London. I'm not a political person but I do think we have lost some sense of community. I like working with true stories and elaborating on them."

Latest posts by Best Classic Bands Staff
(see all)