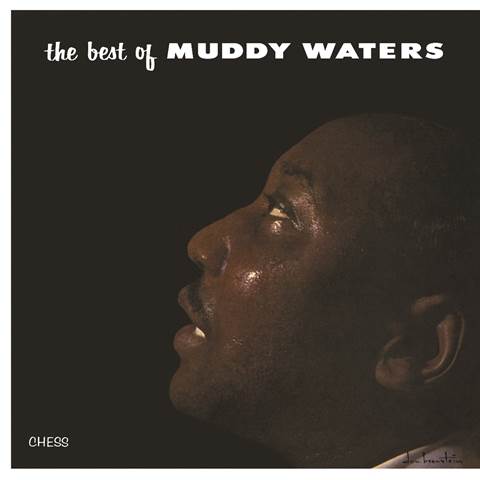 Few albums in history have given other artists as much material to cover as The Best of Muddy Waters, released originally on Chess Records in 1958. On Nov. 10, Geffen/UMe will celebrate the forthcoming 60th anniversary of the blues legend's first album by reissuing it on vinyl in original mono for the first time in 30 years while also making it available for download and streaming for the first time ever.
Preorder The Best Of Muddy Waters here.
Born McKinley Morganfield in Mississippi in 1915, Waters was initially a sharecropper playing his acoustic guitar for change and tips at rural plantation parties. He migrated to Chicago in 1943 where he brought together a pipeline of the city's top musicians to create, refine and define the modern blues. While he was undergoing this transformation, millions of rural Southern blacks were making the same journey, and their stories and music were working into the popular consciousness—and capturing the imagination of a restless teenage suburbia increasingly open to new things in the rebellious 1960s.
Related: Chess Records co-founder Phil Chess dies
According to a press release, "An assemblage of Waters' 78 RPM recording made between 1948 and 1954 for Chess Records, The Best of Muddy Waters captured Waters' growth from acoustic artist to archetypical electrified band leader and charted the exciting evolution of blues."
Between the thematically fitting bookends of opener "I Just Want to Make Love to You" and unforgettable closer "I Can't Be Satisfied," the album laid the blueprint for modern blues, rock and even country music, with recordings like "Rollin' Stone," "Honey Bee" and "(I'm Your) Hoochie Coochie Man."
The Rolling Stones took their name directly from a song on the album, while Eric Clapton, John Mayall, Led Zeppelin and many others covered the songs or found inspiration in them.
The Best of Muddy Waters Track Listing

Side A
1. I Just Want To Make Love To You
2. Long Distance Call
3. Louisiana Blues
4. Honey Bee
5. Rollin' Stone
6. I'm Ready
Side B
1. Hoochie Coochie
2. She Moves Me
3. I Want You To Love Me
4. Standing Around Crying
5. Still A Fool
6. I Can't Be Satisfied
Watch Muddy Waters perform "Hoochie Coochie Man"

Latest posts by Best Classic Bands Staff
(see all)