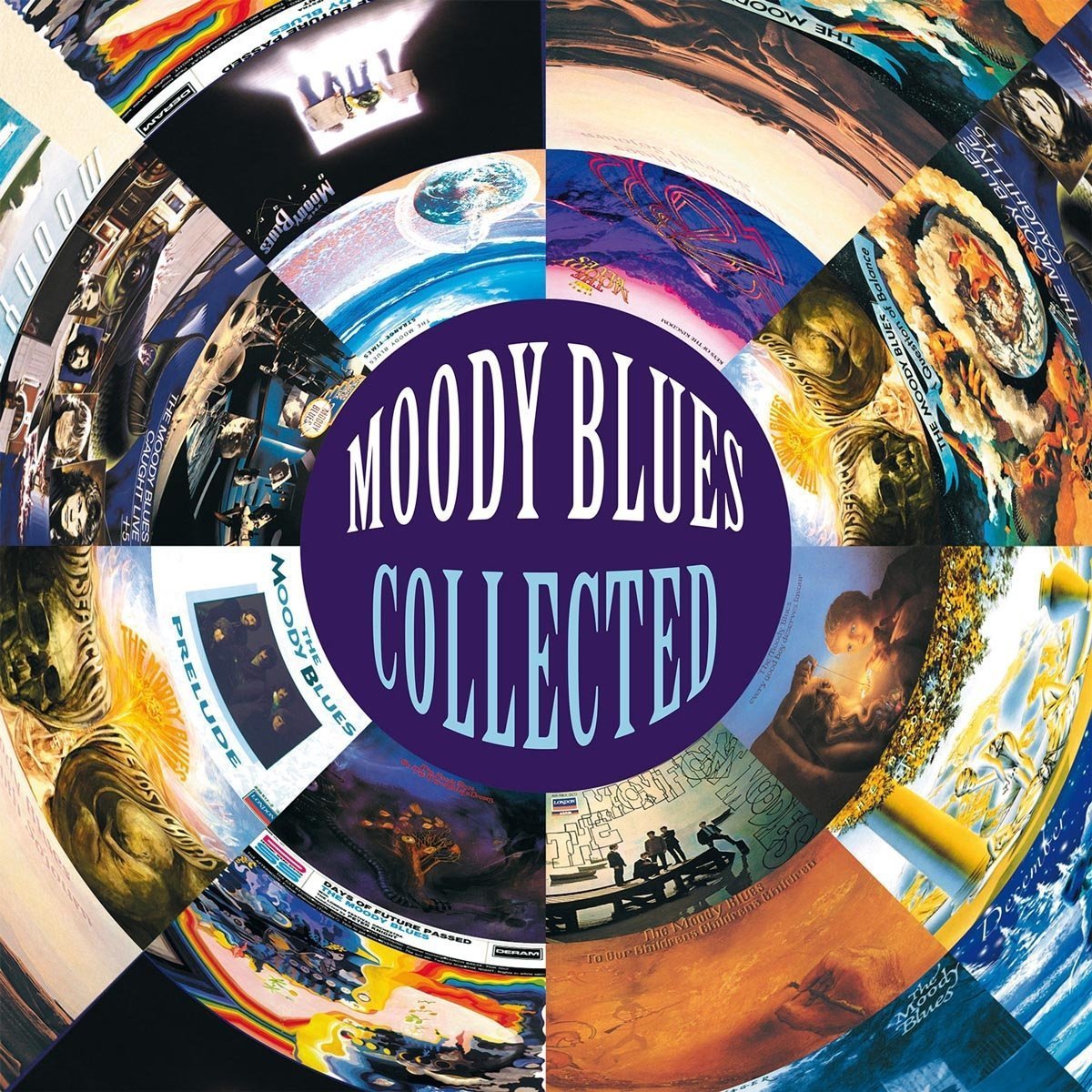 A 2-LP imported version of a Moody Blues hits package is being released on July 21. The double 180g audiophile pressing features 24 of the group's songs. The album, Collected, has been available as a CD edition since it was released in 2007 and includes 54 tracks.
A full song listing and order info for the CD version is here.
The vinyl version spans the group's success from their early #1 U.K. hit, "Go Now," through "Nights in White Satin" and "Tuesday Afternoon (Forever Afternoon)" from their elaborate Days of Future Passed album, as well as such favorites as "Ride My See-saw," "Question," "The Story in Your Eyes," "Isn't Life Strange," "I'm Just a Singer (In a Rock and Roll Band)" and "The Voice" among its 24 songs. Pre-order is available here. (See the full track listing below.)
Related: It's impossible not to tap your foot to "I'm Just a Singer (In a Rock and Roll Band)"
The Moody Blues are in the midst of a 50th anniversary North American amphitheater tour of Days of Future Passed. It ends July 23 and there has been no announcement of bringing it to other markets. Tickets are available here and here. They are often at the top of fan lists of classic rock acts that are inexplicably not in the Rock and Roll Hall of Fame.
Watch them perform "Nights in White Satin" during the anniversary tour, with guest narrator Jeremy Irons
The band's singer and lead guitarist Justin Hayward has his own tour of the U.K., Australia and New Zealand from September 18 through October 20.
Collected Vinyl Track Listing
LP 1
1. Go Now
2. Boulevard De La Madeleine
3. Nights In White Satin
4. Tuesday Afternoon (Forever Afternoon)
5. Voices In The Sky
6. Dr. Livingstone, I Presume
7. Ride My See-saw
8. Legend Of A Mind
9. Never Comes The Day
10. Dear Diary
11. Gypsy (Of A Strange And Distant Time)
12. Watching And Waiting
13. I Never Thought I'd Live To Be A Hundred
LP 2
1. Candle Of Life
2. Melancholy Man
3. Question
4. The Story In Your Eyes
5. Isn't Life Strange
6. I'm Just A Singer (In A Rock 'n Roll Band)
7. Emily's Song
8. King And Queen
9. Had To Fall In Love
10. Driftwood
11. The Voice

Latest posts by Best Classic Bands Staff
(see all)