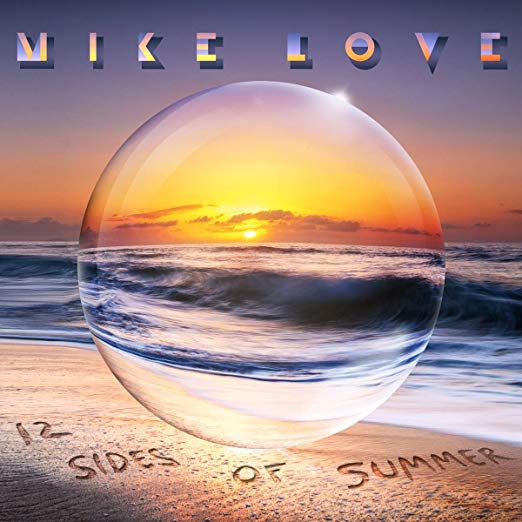 The co-founder and chief lyricist of the Beach Boys, Mike Love, released a new solo album, 12 Sides of Summer, on July 19 via BMG. The first video from the album is a cover of the Ramones' 1977 punk-rock classic "Rockaway Beach." To celebrate the single, that band's drummer, Marky Ramone, joined the Beach Boys at the Paramount in NYC to perform the song live. The performance marked the first time the two musicians have shared the stage together. Scroll down to watch a live video of their collaboration.
Related: Our interview with Mike Love on Pet Sounds and more
12 Sides of Summer feature a mix of original songs, covers and fresh takes on classic hits including "Over and Over" by the Dave Clark Five, "On And On And On" by Abba, "Here Comes the Sun" by the Beatles and the Beach Boys' "Surfin," "Surfin' Safari," and "It's OK," the latter featuring Hanson. This marks Love's second recording with Hanson as they previously collaborated on "Finally it's Christmas" for Love's holiday album, Reason for the Season, released in October 2018. (Hanson also recorded a version of Beach Boys classic "Little St. Nick" for their 1997 Christmas album, Snowed In.)
Prior to Love's 2018 holiday album, he released Unleash the Love in 2017, a special double album featuring 13 previously unreleased songs and 14 re-recordings of Beach Boys classics. In 2016, the hit "Good Vibrations" celebrated its 50th anniversary. In honor of this prolific time in the life of the Beach Boys, Love released his memoir titled Good Vibrations: My Life as a Beach Boy, in September 2016.
Love continues to perform over 150 shows year-round with the Beach Boys. Tickets for many of the dates are available here
12 Sides of Summer Track Listing
1. California Beach
2. It's OK Featuring Hanson
3. Surfin'
4. California Sun
5. Surfin' Safari
6 On and On and On
7. Here Comes the Sun
8. Girl from Ipanema
9. Over and Over and Over Again
10. Keepin' the Summer Alive
11.Summertime Blues
12.Rockaway Beach
Watch Love cover the Ramones' "Rockaway Beach" with Marky Ramone on drums

Latest posts by Best Classic Bands Staff
(see all)