The Heartbreakers' Mike Campbell revealed "some health issues" in a March 6 Facebook post that will cause the delay of his tour and new album with his longtime side band, The Dirty Knobs. The headlining tour, scheduled to begin next week, will now start Sept. 9. However, the band's opening slot for Chris Stapleton will continue as planned, beginning June 4.
His side group's debut album. Wreckless Abandon, originally scheduled to arrive March 20 via BMG, has been pushed back to Sept. 18. The title track, with Campbell's familiar guitar sound, was released on Jan. 13.
On Jan. 29, the band announced that they'll be supporting Chris Stapleton on his All American Road Show for a dozen concerts, mostly at amphitheaters. Those shows will continue as scheduled. (See below for dates.)
Doctors discovered Campbell's undisclosed health issues on March 1. In his March 6 post, he wrote, "while fully treatable, [the health issues] need to be addressed before going out on tour. The good news, well really it's great news, is that I'm going to be just fine."
Fans that purchased tickets to the original dates but are unable to make the new date, can obtain a refund at their point of purchase.
The celebrated guitarist, songwriter, and founding member of Tom Petty and The Heartbreakers, has been playing with the Dirty Knobs for well over a decade. The original announcement of the album and tour made no mention of any upcoming plans with Fleetwood Mac, whom Campbell joined for their extensive 2018-2019 tour.
In additional to Campbell, the Dirty Knobs are Jason Sinay on guitar and vocals, Lance Morrison on bass, and Matt Laug on drums.
The album was produced by Campbell and George Drakoulias (the Black Crowes, the Jayhawks), with all songs written by Campbell. It features further contributions from fellow Tom Petty and the Heartbreakers founding member Benmont Tench as well as Grammy Award-winning singer, songwriter and guitarist Chris Stapleton. Klaus Voormann, who is well known for doing the cover art for the Beatles' Revolver, created the album artwork.
Of the project, Campbell, who turned 70 on Feb. 1, explains, "The Dirty Knobs first got together almost 15 years ago but Wreckless Abandon is our first album and occasion to tour. Over the years, the Knobs became an outlet for me to play some of the other songs I was writing and to keep the creative juices flowing in between working on albums and tours with Tom and the Heartbreakers."
After Petty's death in 2017, one week after completing the Heartbreakers' 40th anniversary tour, Campbell knew the only way to heal some of the pain was to throw himself wholeheartedly back into his music.
"Losing Tom was earth-shattering for me. It was a total shock," Campbell continues. "It had felt like we would be playing together forever. For a while it was hard to imagine playing in my own band again, let alone one where I'm the frontman. Tom was always my beacon. But everything I've been doing since Tom passed, including this album with the Dirty Knobs, is in the spirit of honoring what we did together."
Related: Our recap of the Heartbreakers' final concert
Wreckless Abandon Track Listing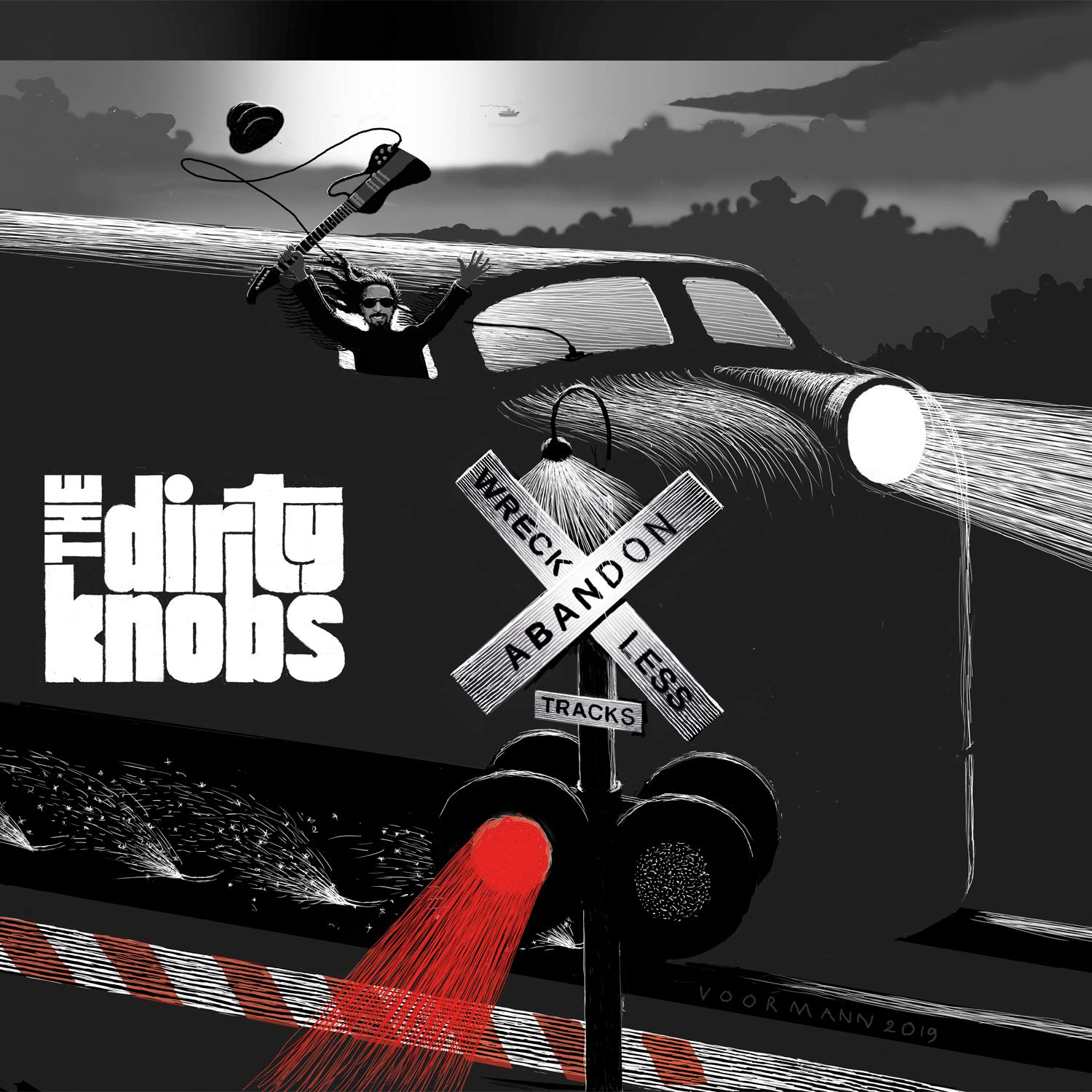 1. Wreckless Abandon
2. Pistol Packin' Mama
3. Sugar
4. Southern Boy
5. I Still Love You
6. Irish Girl
7. Fuck That Guy
8. Don't Knock The Boogie
9. Don't Wait
10. Anna Lee
11. Aw Honey
12. Loaded Gun
13. Don't Knock the Boogie (Coda)
Watch the video for the title track of Wreckless Abandon
Mike Campbell and the Dirty Knobs 2020 Tour Dates (Tickets are available here and here)
Support Dates For Chris Stapleton
Jun 04 – Albuquerque, NM – Isleta Amphitheater
Jun 05 – Phoenix, AZ – AK Chin Pavilion
Jun 06 – San Bernardino, CA – Glen Helen Amphitheater
Jun 11 – Bakersfield, CA – Rabobank Arena
Jun 12 – Wheatland, CA – Toyota Amphitheater
Jun 13 – Mountain View, CA – Shoreline Amphitheatre
Jun 18 – Boise, ID – Ford Idaho Center Amphitheater
Jun 19 – Ridgefield, WA – Sunlight Supply Amphitheater
Jun 20 – Quincy, WA – Gorge Amphitheatre
Jun 25 – West Valley City, UT – Usana Amphitheatre
Jun 26 – Denver, CO – Pepsi Center
Jun 27 – Denver, CO – Pepsi Center
Aug 29 – Chicago, IL – Wrigley Field
Oct 17 – Tacoma, WA – Tacoma Dome (Opening for Zac Brown Band)
Oct 18 – Vancouver, WA – Rogers Arena (Opening for Zac Brown Band)
The Dirty Knobs 2020 Headlining Dates
Sep 09 — Tampa, FL — The Orpheum
Sep 11 — Gainesville, FL — High Dive
Sep 12 — Gainesville, FL — High Dive
Sep 14 — Nashville, TN — Brooklyn Bowl
Sep 17 — Philadelphia, PA — World Café Live
Sep 22 — Alexandria, VA — Birchmere
Sep 24 — Brooklyn, NY — Brooklyn Bowl
Sep 26 — Derry, NH — Tupelo Music Hall
Sep 27 — Ridgefield CT — Ridgefield Playhouse
Sep 30 — Allston, MA — Brighton Music Hall
Oct 01 — Allston, MA — Brighton Music Hall
Oct 04 — Indianapolis, IN — The Hi Fi
Oct 05 — Indianapolis, IN — The Hi Fi
Oct 07 — Minneapolis, MN – Fine Line Music Hall
Oct 09 — Chicago, IL — Park West
Oct 21 — San Francisco, CA — The Independent
Oct 22 — San Francisco, CA — The Independent
Oct 25 — Los Angeles, CA — The Troubadour
Oct 26 — Los Angeles, CA — The Troubadour
Oct 29 — Boulder, CO — Fox Theatre
Oct 30 — Denver, CO — Bluebird Theatre
Nov 01 — Dallas, TX — Blue Light
Nov 02 — Austin, TX — Antone's
Nov 04 — Austin, TX — Antone's
Nov 06 — Houston, TX — Warehouse Live
Nov 07 — New Orleans, LA – One-Eyed Jacks

Latest posts by Best Classic Bands Staff
(see all)