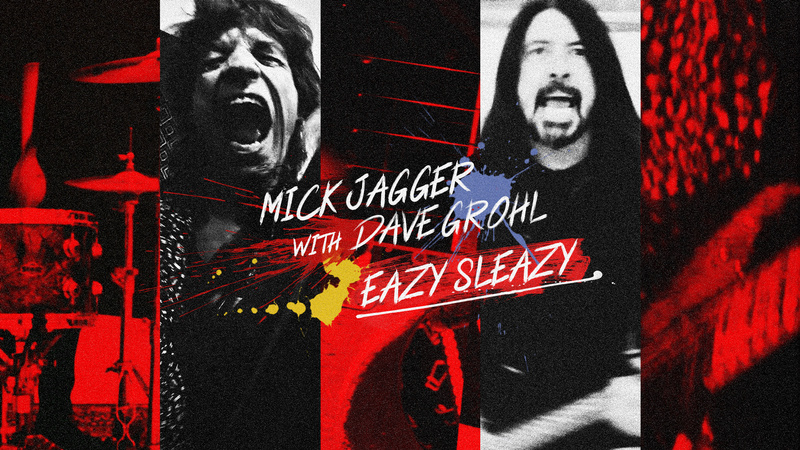 Mick Jagger has shared a new song, "Eazy Sleazy," recorded during lockdown. The track, released on April 13, 2021, also features Dave Grohl.
Jagger briefly commented on the song: "I wanted to share this song that I wrote about eventually coming out of lockdown, with some much needed optimism – thank you to Dave Grohl for jumping on drums, bass and guitar, it was a lot of fun working with you on this – hope you all enjoy Eazy Sleazy!"
"We took it on the chin, the numbers were so grim," Jagger sings. "Cancel all the tours, football's fake applause," he adds, referring to the piped-in sound effects used during live games without fans in attendance.
"Virtual premieres, I've got nothing left to wear!
"It'll be a memory you're trying to remember to forget."
Watch the performance / lyric video for "Eazy Sleazy"
"Eazy Sleazy" comes almost a year after the Rolling Stones surprised their fans with a new song, "Living in a Ghost Town," on April 23, 2020, which was recorded for the next album. The song, Keith Richards said, "came from a first bunch of things we recorded for this album. But because of all of this… the virus… it's screwed up any plans you could have had. 'Oh, we're not on the road… you can go in the studio…' It's not that simple. We're biding our time at the moment and I'm gonna do a little bit of work on it with Don Was, our producer, next month, just to prod things along a little bit. Otherwise, until we can all get back together again, we're like an octopus with all the legs chopped off, you know? I'm missing this year… I'm supposed to be on the road now."
Listen to "Living in a Ghost Town"
"Ghost," the Stones first of original music since 2012, was recorded "well over a year ago," said Richards, "and then shit hit the fan [and] Mick and I decided that this one really needed to go to work right now."
Related: In October 2020, Jagger shared a brief clip of another new song

Latest posts by Best Classic Bands Staff
(see all)