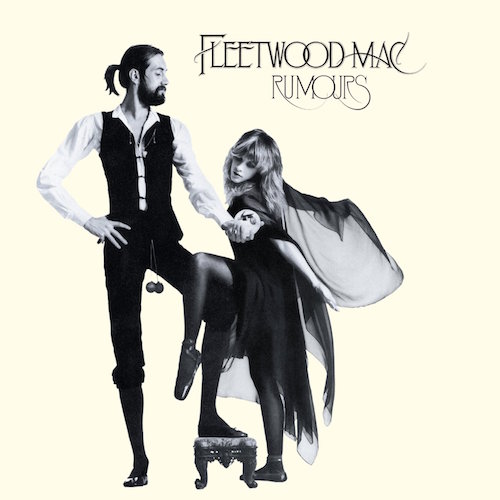 In a February 2022 interview with Zane Lowe on Apple Music 1 pegged to the 45th anniversary of Fleetwood Mac's iconic album Rumours, Mick Fleetwood talked about the band dynamics that shaped the album, reflected on Stevie Nicks and Lindsey Buckingham joining the group and the ongoing complications of their relationship, how the group's music provided safe harbor from persistent band drama, and more.
"All hell had broken loose before we started [Rumours]," he said. "Getting everyone away from any other distractions… this creature known as Fleetwood Mac and what we were doing became the safe harbor.
"It wasn't a complete healing, but it has those elements. Certainly in the complete chaos… there was no way the band was going to survive this. [We were told] 'It's too painful. You can't and shouldn't do that.' It served as a bonding experience.
"And then a whole other scenario happened, which was the beginning of 'the journey,' 'the wave,' of what this body of work created."
Lowe asked him to share a fond memory he had in the making of the iconic album.
"For me, it was seeing all the music unfold," Fleetwood said. "One of the greatest days for me was seeing things magically come together."
He still laments leaving Nicks' "Silver Springs" off the 1977 album. "That wasn't much fun for me," he said. "I had to go and tell her. It was in the [parking lot] at the Record Plant. I had to tell Stevie that a great song… had to go. That song became legendary but no doubt was really supposed to be on the album. I was the Grim Reaper. It became the 'secret song' that all of the people who loved our music like."
Fleetwood, born June 24, 1947, was also asked about the band's early days.
"For me and John [McVie] especially, it was a large tidal wave back in England with the beginnings of Fleetwood Mac in 1967, '68 with Peter Green, where we were the pop boys of certainly down in Australia and the Commonwealth, not over here [the U.S.] really at all, apart from some boutique interest in the band, which was demonstrated later by certainly Carlos [Santana]… and the Grateful Dead have definitely heard about the music that we made and apparently loved it.
"So when the wave sort of hit, speaking for myself, we'd had some reference to having something, and in truth the wave dissipated before Stevie and Lindsey, although we continued through the Bob Welch year and so forth, and many wonderfully talented people, you could see on a graph that for us, it was just, we were keeping going, we never thought one way or the other.
"But the truth is we were on a quiet period in terms of success. But me and John had had that shock as really young chaps in England, where we were… Top of the Pops and stupid praises, like 'they're selling more than the Beatles' and all this stuff. And therefore took it in our stride a little bit more, I think, I hope. And it certainly helped me until I got super crazy, and substance abuse later on. But in the early days of the band… I really felt that that too had helped me say, 'hang on, hang on. This is all fantastic, but we're doing what we're doing'. We always, especially [when we were] led by Peter, held onto our integrity as players and really didn't get super caught up in being so-called pop stars, or rock stars, or whatever it is."
Watch Fleetwood Mac perform in 1969
"One has to remember that John and Chris[tine McVie] came at that point as a married couple that were musically connected, which was a reflection, certainly God knows, of Stevie and Lindsey [who also] came connected at the hip musically, as partners. And as partners, me, and Chris and John had gone through the whole, we lived together in houses for years, the proverbial 'go to the country and survive as a band house' that did just that. So in many ways we were preset for that to be continuing. And I think that's part of the lovely story… that it really was connected right at the beginning there of [a] really, really connected bunch of people in full relationships, musically and personally. It was also a huge move for Stevie where she felt her identity in tandem with Lindsey no doubt as it went on for a long, long time, especially creatively. But as a lady, I think it allowed her a sense of more expression, more feeling her druthers within the framework of being creative. So it was the perfect home and it was a utopian get together that went on as we all know to be quite challenged in different ways.
"Everyone was so dedicated to what we were doing. I … genuinely would tell anyone around me that were full of doubt, 'This is not going to disintegrate'. [Even] knowing the misery that especially the four people in the couple set-up. Ironically, Jenny and I have broken up at the same time, so five of us were in a state of flux… A lot of pain. And this creature known as Fleetwood Mac and what we were doing became the safe harbor in a way, I believe. …was it a complete healing? No, but it has those elements to it, certainly in the complete chaos… And then a whole other scenario happened, which was the beginning of the journey, the wave of what this body of work created, which would've been, and I sort of can maybe speak a little bit for Lindsey and it was so well put, he said, 'And then we didn't ever really, really deeply heal what had really happened to everyone'."
As for Nicks' and Buckingham's current relationship…
"I'll just say it, especially for Stevie and Lindsey, I don't think certainly are not resolved fully, and I wish they were and I visualize those moments as the years trickle by somehow, but I truly, somewhat sadly think that that will go into the rainbow somewhere and never really change, but there you go.
Lowe asked him to measure his place in Fleetwood Mac.
"When I listen to our music, not only this album, [but] for a long time, I didn't really know what it was I was really contributing. I do know now. My keeping some semblance out of panic or insecurity, to have this not stop, that seeing and hearing, hearing a body of work from time to time, that actually now comfortably does cross my mind. Seeing all this, these lovely incarnations of Fleetwood Mac that [John and I] have been so incredibly blessed, genuinely being around incredibly talented people that we were able to invite into the band, and mercifully, with really fantastic, unbelievable storytelling results. That to me is like my song now. It's not like taking credit for anything other than that. But I think, if that makes sense, it's a sense of worth for me that … My father had a phrase, it sort of applies to things that aren't always hunky-dory, aren't always the greatest thing since sliced bread, and yet we're already touching on things of huge import, which were huge versions of celebrating that brought happiness and esteem and confidence to all of us, is like, with all the blows that were taken, you sit back, and Dad would say, 'But you know what? It was worth a damn'. And the 'worth a damn' is talking about this album, that so affected the people who made it.
Watch the complete interview
Rumours went on to win the Grammy Award for Album of the Year on Feb. 23, 1978.
Related: Only 5 albums reached #1 in the U.S. in 1977

Latest posts by Best Classic Bands Staff
(see all)