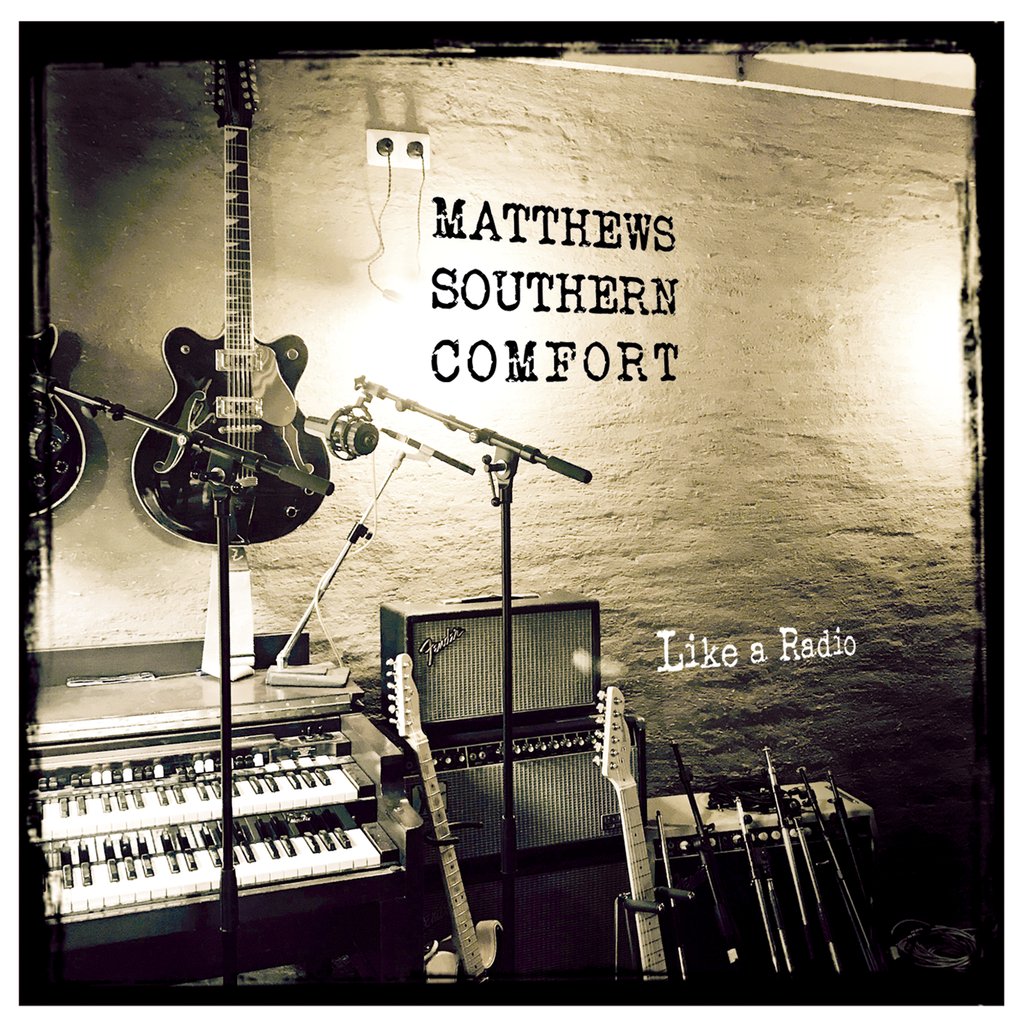 The pioneering British folk-rock musician-songwriter Iain Matthews is back with a new lineup of his seminal band Matthews Southern Comfort, which is releasing a new album, Like a Radio.
According to a press release, "The original band wasn't around long enough to have any fanatical following and there is no high-profile label hovering in the wings. MSC has been reborn simply because Matthews feels he didn't quite get it right the first time. Originally a vehicle for his musical concepts, 40 years on, the sounds and songs just keep on coming. The original band came to a shuddering and premature halt, when Matthews decided, rightly or wrongly, that it lacked musical depth. The formation of an all-new MSC comes from his desire to finish the journey, plus a deep ongoing passion to make perhaps one more important musical statement, that will be both heard and acknowledged by his peers."
The new MSC, a quartet, features an all-Dutch line-up: multi-instrumentalist, songwriter, producer Bart Jan Baartmans; keyboardist Bart de Win; and guitarist/mandolinist Eric De Vries.
Related: Fairport Convention's Dave Swarbrick died in 2016
Five years after their resurgence and the album Kinda New, this new recording, Like a Radio, will be released in March. It features re-imaginings of three MSC songs, plus nine new originals and another three bonus tracks including a new version of James Taylor's "Something In the Way She Moves." Pre-order it here.
The original Matthews Southern Comfort is best known for its 1971 #23 cover of Joni Mitchell's "Woodstock." (Previously it had gone to #1 in the U.K.) Prior to forming the MSC, Matthews was a member of Fairport Convention. He has maintained a prolific solo career since the '70s.
The band will tour around the world and play festivals this summer.
Track Listing
The Thought Police
Like A Radio
The Age Of Isolation
Bits And Pieces
Darcy Farrow
Crystals On The Glass
Been Down So Long
Jive Pajamas
Phoenix Rising
To Love
Right As Rain
Chasing Rainbows
Something In The Way She Moves (bonus track)
A Heartless Night (bonus track)
Your Cake And Eat It (bonus track)
Watch Matthews Southern Comfort sing "Woodstock" in 1970

Latest posts by Best Classic Bands Staff
(see all)