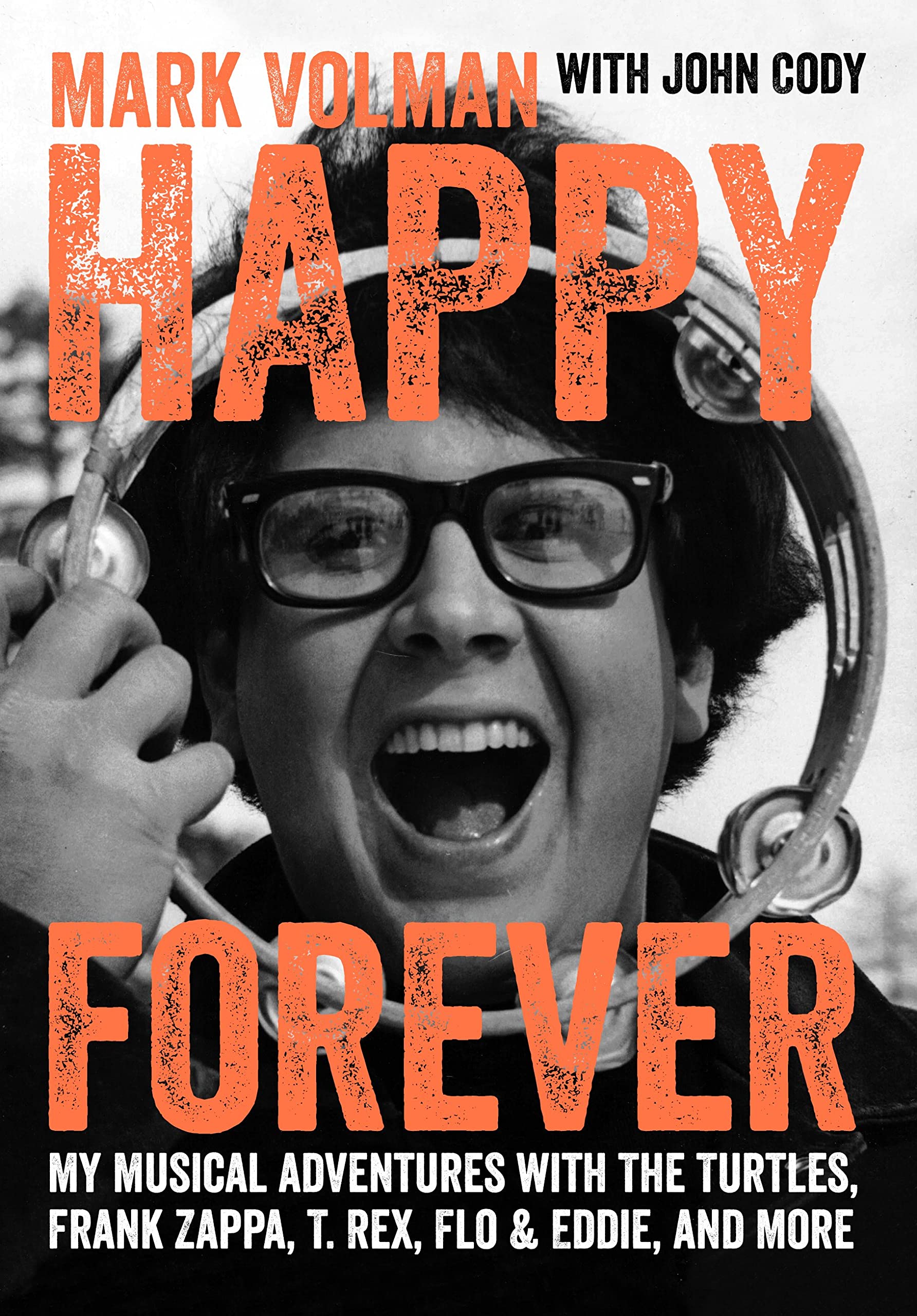 Mark Volman, who with Howard Kaylan formed the backbone of the popular '60s music group the Turtles, has announced his autobiography. The memoir will cover his varied musical adventures. Happy Forever: My Musical Adventures With The Turtles, Frank Zappa, T. Rex, Flo & Eddie, and More, with forewords by Alice Cooper and Chris Hillman, will be published on June 20, 2023, via Jawbone Press. The book, timed to coincide with the 2023 edition of the popular "Happy Together" tour, was written with John Cody.
After earning their first hit with 1965's Bob Dylan cover "It Ain't Me Babe," the Turtles went on to achieve enormous pop success with such singles as "She'd Rather Be With Me," "Elenore," "You Showed Me," and the #1 hit, "Happy Together."
"Mark is one of the most indomitable yet gentle spirits I've ever met," notes Alice Cooper. "He will always be one of my favorite artists I've ever worked with. And someday, when I grow up, I want to be just like him."
From the publisher's announcement: Volman, born April 19, 1947, has led a storied life, and many of those stories are contained in Happy Forever. A true son of Southern California, he has gone from topping the charts with the Turtles to underground cred with Frank Zappa and beyond. As Flo & Eddie, Volman and his long-time singing partner Howard Kaylan were the not-so-secret ingredient on many other artists' records, taking Bruce Springsteen into the Top 10 for the very first time and helping T. Rex dominate the British charts. Then came the Ramones, U2, Blondie, Duran Duran and so many more; the list of credits is long and varied.
Alongside his own comments, the book contains contributions from more than one hundred of Volman's peers, friends and lovers, who share their thoughts on the man himself and on topics that span the social and cultural landscape of the past half-century.
Happy Forever's cast list reads like a who's who of popular music, featuring members of the Doors, the Monkees, the Byrds, the E Street Band and many more; producers Tony Visconti, Bob Ezrin, and Hal Willner; voice actors from The Simpsons and the Firesign Theatre; and key figures from the worlds of radio, animation and academia. The book also includes previously unseen photographs.
The "Happy Together" 2023 tour begins on May 31, hosted by Volman and featuring performances by the Turtles, Little Anthony, Gary Puckett, the Vogues, the Classics IV and the Cowsills.
Author John Cody is a freelance musician who has toured and recorded with over two hundred artists. This is his first book.

Latest posts by Best Classic Bands Staff
(see all)