Major Label PR in the '70s: An Insider View
by Dan Beck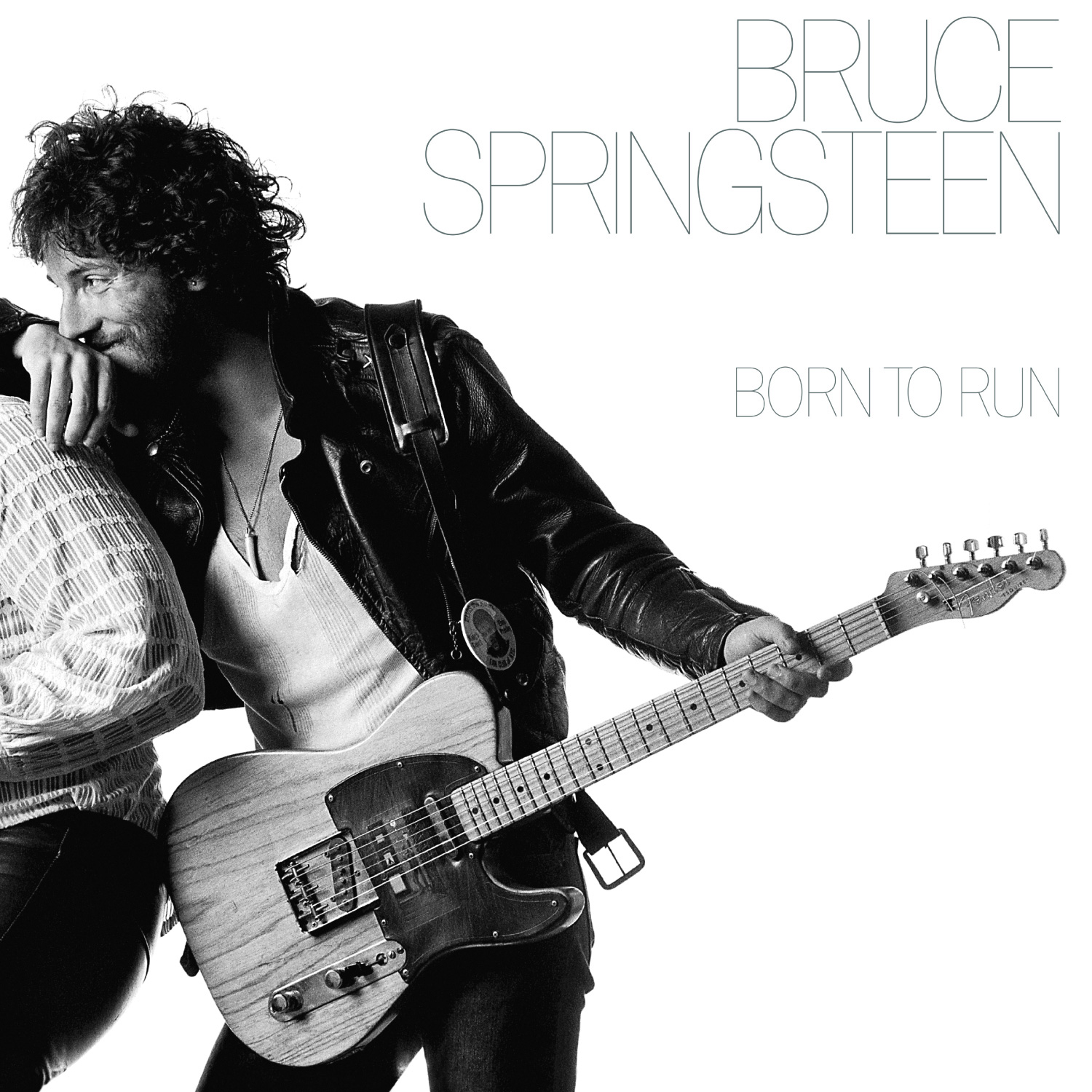 If I was a "suit" when I was in the music business, then God knows, I wore some pretty good ones! Actually, I don't remember buying a suit as a young adult. It was the era of sport coats with blue jeans… standard fare for young 20-something music biz execs. But I did wear a couple of suits in those days… they just didn't happen to be mine!
When I arrived from Nashville to New York in the spring of 1975 to head publicity for Epic Records, there was an unequivocal frenzy at our parent company, CBS Records, more specifically at its Columbia Records label. The people at Columbia had loyally and tenaciously pursued breakthrough success for Bruce Springsteen through his first three albums, and they were now in the process of achieving it with the explosion of the August 1975 release, Born to Run.
Columbia Records was the premier label of the CBS Records machine, and the entire 12th floor of Black Rock, the 52nd Street & Sixth Avenue CBS corporate headquarters, was their home. Epic was the stepchild label of the company and based on the 13th floor. However, because Columbia shared some of their publicity staff with Epic, Susan Blond and I, along with our assistants, Diane Tisko and Laura Curtin, were the only non-Columbia people on 12.
We worked in the shadow of the phenomenal year of The Boss: The stunning five-nights at New York's Bottom Line, the simultaneous covers of Time and Newsweek – it all happened then, all in the wake of rock critic and future Springsteen manager/producer Jon Landau's proclamation: "I saw rock and roll's future and its name is Bruce Springsteen." And Susan and I and our small staff at Epic witnessed Columbia's rock 'n' roll epiphany with awe on a day-to-day basis. We were the proverbial flies on the wall.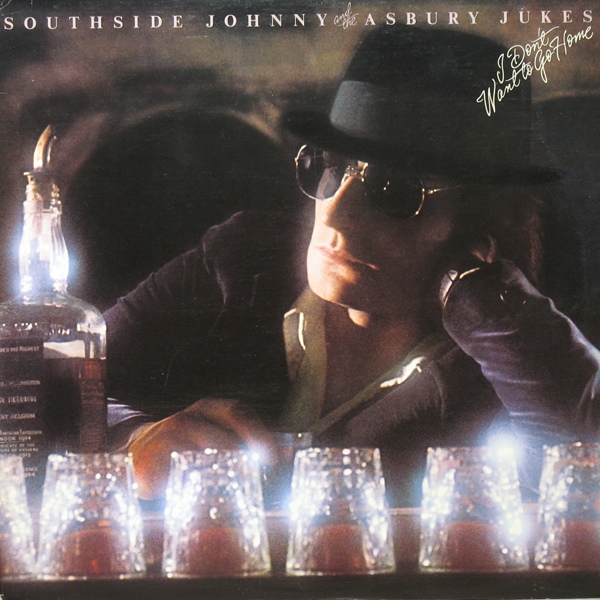 Steve Popovich had been an early, heart-on-his-sleeve crusader for Bruce as the young head of promotion at Columbia. Steve was in the midst of creating his own legend in the music industry, and had just moved to Epic, and was now head of A&R. Pops was a passionate advocate of the artists, the music and the music people he loved. He and Little Steven Van Zandt had become deeply connected friends, and when Van Zandt started producing Southside Johnny & The Asbury Jukes, Popovich embraced them and signed them to Epic.
So now the massive explosion of The Boss had spilled over to the Epic Records label, and we could not have been more overwhelmed with excitement. Epic now had a little bit of the Asbury Park, NJ magic.
Working with the Jukes gave many of us young Epic people the essential excuse to gravitate down to Asbury Park on a regular basis. We now had a business reason to be there! With good friends of mine, I went in on a beach house rental in nearby Belmar, NJ for the summer of '76, as we were launching the debut Jukes album in the wake of the Springsteen success… and I was on the Jersey Shore every weekend!
Watch the Southside Johnny & the Asbury Jukes debut album release party at the Stone Pony in Asbury Park
Glen Brunman had joined Columbia in early 1975 as a publicist, and via his media strategies and work with Bruce, he quickly established himself as a member of The Boss' inner circle. At 24, "Brahma" as Bruce had dubbed him, had become a media juggernaut with the stunning orchestration of the Time and Newsweek covers.
I was the fortunate beneficiary of Glen's talents as he was assigned as a "special projects" publicist to be shared by both Columbia and Epic. So part of my hanging in and around Asbury Park and its cool venues like The Stone Pony and The Fast Lane was with Glen.
One Saturday afternoon, Glen and I were walking around Asbury Park, and he suggested we stop by a store down the block to see some friends of his. We entered this little shop, and as I scanned the small front room, it was nearly bare of furnishings. There were a couple of simple clothing racks and a small 3-foot x 3-foot square platform, that was also about 3-feet high, in the center of the bright, sunlit room.
There was only one person in this little barren shop. Her name was Obie. Glen knowingly explained to me that Obie was Bruce Springsteen's trusted assistant and chief problem-solver. She modestly accepted Glen's glowing introduction with a warm smile and told us how she was working on some new stage outfits for Bruce. She was engaged in getting those pants and jackets altered just right.
Suddenly, Obie did a double-take on me, and looked me up and down. Then, she exclaimed in an "aha" moment, "You're perfect!"
In the flurry of an instant, Obie Dziedzic thrust a pair of trousers in my hands and pointed me toward a backroom. The next thing I knew, I was standing on that 3' x 3' platform in a full suit, while Obie measured and tucked, and then stepped back to take a measured look at just how she wanted those trousers to fit. I hadn't really gathered my thoughts yet, but I was now wearing Bruce Springsteen's pants. I was more absorbed and taken by Obie's care and joy in her work, and that she was envisioning how they would appear on another stage slightly larger than the one I was standing on.
It was a random experience, wedged somewhere between a Jersey diner Sunday breakfast and a beach traffic jam on the Garden State Parkway in a rental car heading back to the city. For an hour or so, I wore those trousers and suit jackets that Bruce transformed into rock 'n' roll chic, defying their formality and restriction.
I think I came back a time or two to help Obie confirm those suits fit just right. I met Bruce only once, standing in the witheringly hot, jam-packed kitchen at The Stone Pony the summer night of Southside Johnny's big Epic debut party. It was a makeshift backstage area. We leaned against the stainless steel table, sandwiched together like sardines with a hundred other people, before he made his "surprise" guest appearance. I said "Hello," but never mentioned the suits.
As I look back, there were only a few 'suits' in the music business, a few jerks who had little or no sensitivity for artists or somehow saw themselves as more important than the talent that makes it happen. The people I remember most are the ones who got the work done: The ones who enjoyed rubbing elbows with the stars, but knew and loved their own important role in the star-making process, and took it seriously. People like Obie who got things done and never worried about a job title.
I'm not in the old-school music business any longer. Virtually no one I knew back then is. And I certainly wasn't a part of that amazing team that helped the Boss break big. I love the fact that many of my Columbia Records friends actually were a part of it.
Things change, but we have amazing, lasting memories of those days. Now today, I couldn't get the gig of wearing the Boss' suits anymore. I literally don't fit the job!
Ironically, I've heard that one of the reasons Bruce still does have that rockstar physique is because of Obie Dziedzic. She is credited with fashioning his approach to healthy living with diet and menu planning. I guess I should have stayed in touch with her!
She was writing a book on her experiences, and Bruce had blessed it, but she passed in 2017. I was looking forward to knowing more about her and her memories and observations as the ultimate person working on his career behind-the-scenes.
It all kind of makes me feel like taking a little trip back to Asbury Park….
Check out Dan's memories of breaking artists and records, writing songs and other adventures at Dan Beck Writes.