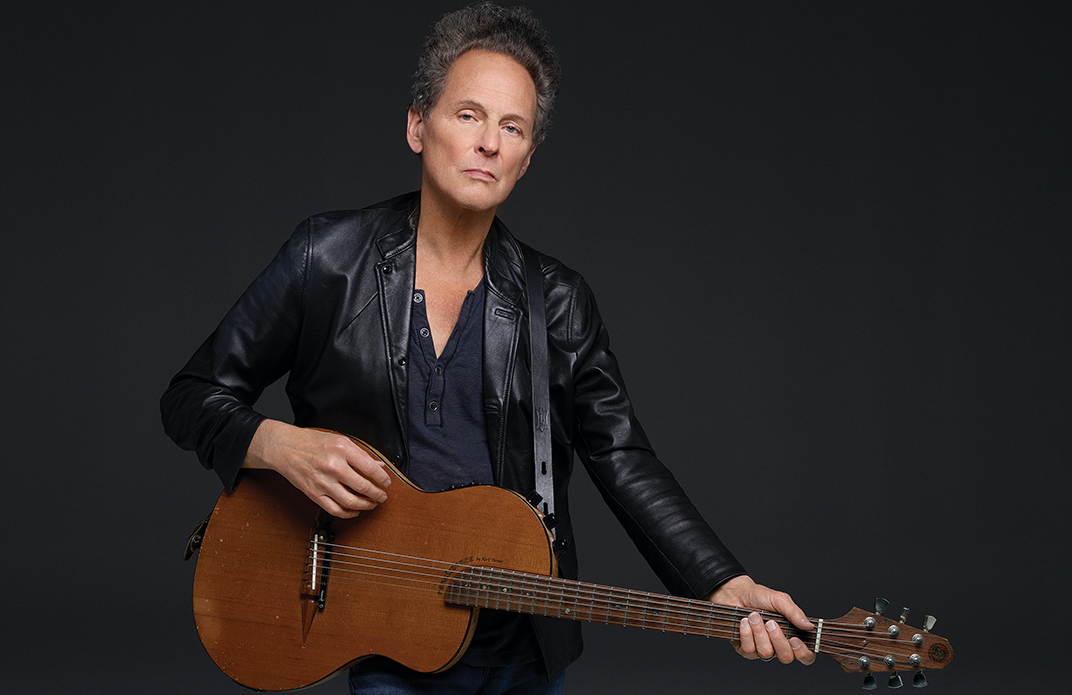 Lindsey Buckingham has announced the cancellation of the remaining shows of his European tour, due to "ongoing health issues." He shared the news on Oct. 2, one day before his 73rd birthday. He had performed just two concerts, including one in London on Oct. 1. No mention was made of his U.S. tour that's scheduled to begin on Oct. 26., with the first of 17 shows.
The European tour represented the first solo dates of his career on the continent. The cancellation announcement noted, "Lindsey sends his deepest apologies to all of his fans who were planning to attend and hopes to return to Europe in the future."
Watch him perform "Big Love" at the London Palladium on Oct. 1
The tour continues to support his well-received 2021 self-titled album, his first solo LP in a decade. The New York Times raved that the album was "A blend of California-sunny power-pop and partly cloudy ballads, perhaps the most straightforward release of his solo career."
Lindsey Buckingham was his first solo release since 2011's Seeds We Sow and follows his departure from Fleetwood Mac. As with the seven studio and three live albums he has released as a solo artist beginning with 1981's Law and Order, the recent project showcases Buckingham's instinct for melody and his singular fingerpicking guitar style.
Lindsey Buckingham 2022 Tour (Tickets are available here and here)
Oct 26 – Paramount Center for the Arts – Bristol, TN
Oct 27 – Kentucky Center for the Arts (Brown Theatre) – Louisville, KY
Oct 29 – Hoyt Sherman Place – Des Moines, IA
Oct 31 – Univ. of Wisconsin Eau Claire (Pablo Center at the Confluence) – Eau Claire, WI
Nov 01 – Meyer Theatre – Green Bay, WI
Nov 03 – Brown County Music Center – Nashville, IN
Nov 04 – Lerner Theatre – Elkhart, IN
Nov 06 – Appell Center for the Performing Arts – York, PA
Nov 07 – The Paramount – Huntington, NY
Nov 09 – The Capitol Theatre – Port Chester, NY
Nov 10 – Garde Arts Center – New London, CT
Nov 12 – State Theatre New Jersey – New Brunswick, NJ
Nov 13 – Maryland Hall for the Creative Arts – Annapolis, MD
Nov 15 – Jefferson Center – Roanoke, VA
Nov 16 – Carolina Theatre – Durham, NC
Nov 18 – CMA Theatre (Country Music Hall of Fame) – Nashville, TN
Nov 19 – The Bell Auditorium – Augusta, GA
Related: Listings for 100s of classic rock tours
Watch Buckingham perform "Second Hand News" on opening night of his 2021 tour
Related: Our 2018 review of a Buckingham concert

Latest posts by Best Classic Bands Staff
(see all)