Lindsey Buckingham's voice sounded great as he opened his solo tour last night (September 1, 2021). The performance, at Milwaukee's Pabst Theater, took place roughly two weeks before the release of his self-titled studio album, which arrives Sept. 17. From several audience clips from the show, there were no signs of any vocal issues that were of concern when Buckingham had open-heart surgery in February 2019.
The 20-song set included such Fleetwood Mac favorites as "Second Hand News," "Go Your Own Way" and "Big Love."
Watch some below.
On August 31, Buckingham announced a 2022 European tour, his first ever solo shows in Europe. Tickets for the 2022 tour go on sale to the general public on Sept. 3 here. His 30-date U.S. tour continues into December.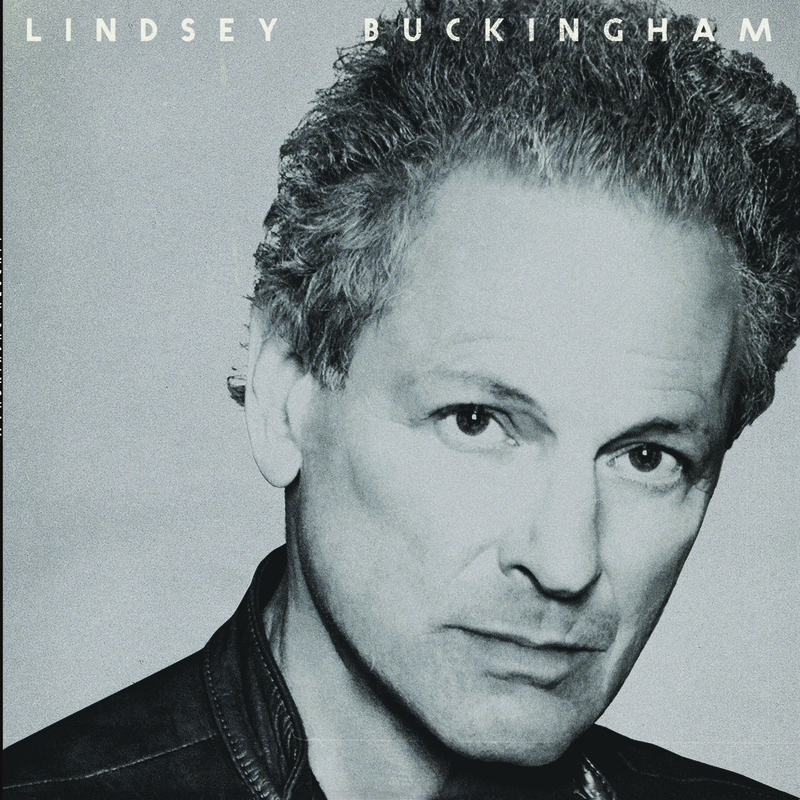 On Sept. 1, Buckingham released a third song, "Scream," from his forthcoming album on Reprise. Listen to it and several others below. Lindsey Buckingham is his first solo release since 2011's Seeds We Sow and follows his departure from Fleetwood Mac.
In an interview with EW on Aug. 9, Buckingham talked about a potential reunion. "There have been intimations from Mick [Fleetwood], who I've talked to several times, that he wants to try to get the five of us back together. I did not see their last tour. I'm sure it was fine, but I think it was probably very mellow by comparison.
"It's really going to take Stevie [Nicks] coming to that point of view, and I haven't spoken to Stevie in a long, long time, so I don't know where that's at. It's certainly something that more than one person who is close to the situation has brought to me.
"I wasn't happy about how that went down," he says. "It wasn't so much that I felt slighted that I didn't get to do yet another Fleetwood Mac tour, but I thought it really did not respect the legacy that we built, which was all about overcoming adversity."
Watch Buckingham perform "Second Hand News" on opening night of the tour
Of the new album's leadoff track, Buckingham says, "'Scream'… felt very celebratory and it was also very, very simple and short. To the point. It didn't evolve into some huge thing. It made its case and got the hell out. It just seemed like a good place to start the album, somehow. It's very upbeat and very optimistic and very positive. It's a celebration of an aspect of life.
Listen to the delightful "Scream" from the new album
Watch him perform some of the song on the opening night of the tour, Sept. 1 in Milwaukee
As with the seven studio and three live albums he has released as a solo artist, beginning with 1981's Law and Order, the new project, says a press release, "showcases Buckingham's instinct for melody and his singular fingerpicking guitar style, reaffirming his status as one of the most inventive and electrifying musicians of his generation."
He says "On the Wrong Side" is about the peaks and valleys of life on the road with Fleetwood Mac. The song sports one of the album's most thought-provoking lyrics: "We were young, now we're old / Who can tell me which is worse?" Buckingham says the song evokes "Go Your Own Way," in that it's "not a happy song, subject-matter wise, but it was an ebullient song musically. This was sort of the same idea."
Listen to "On the Wrong Side," released on July 22
Watch him perform a portion of the song on Sept. 1
The 2021 U.S. tour marks his first in-person shows since his life-saving open-heart surgery in 2019.
The album was written, produced and recorded by Buckingham at his home studio in Los Angeles.
Listen to "I Don't Mind" from the upcoming album
Says Buckingham of the meaning of the single, "'I Don't Mind,' like many of the songs on my new album, is about the challenges couples face in long-term relationships." He continues, in the June 8 announcement, "Over time, two people inevitably find the need to augment their initial dynamic with one of flexibility, an acceptance of each other's flaws and a willingness to continually work on issues; it is the essence of a good long term relationship. This song celebrates that spirit and discipline."
[The same day as the announcement of the new album and tour, TMZ reported that Buckingham and his wife of 21 years, Kristen Messner, are heading for a divorce. The couple have three children.]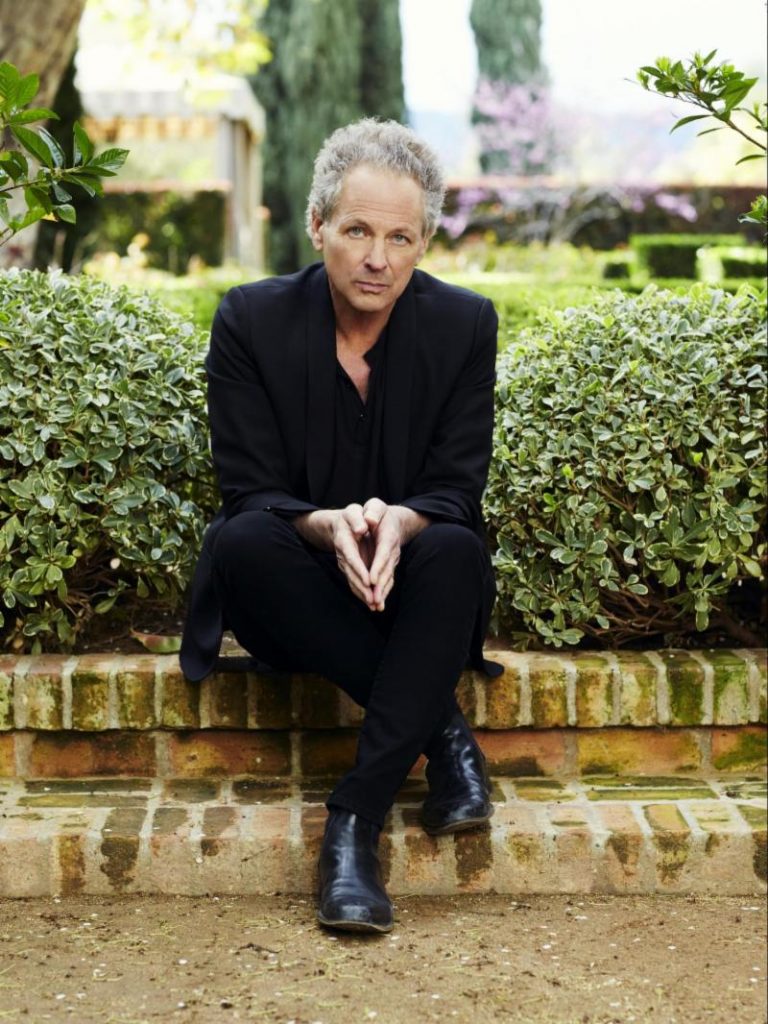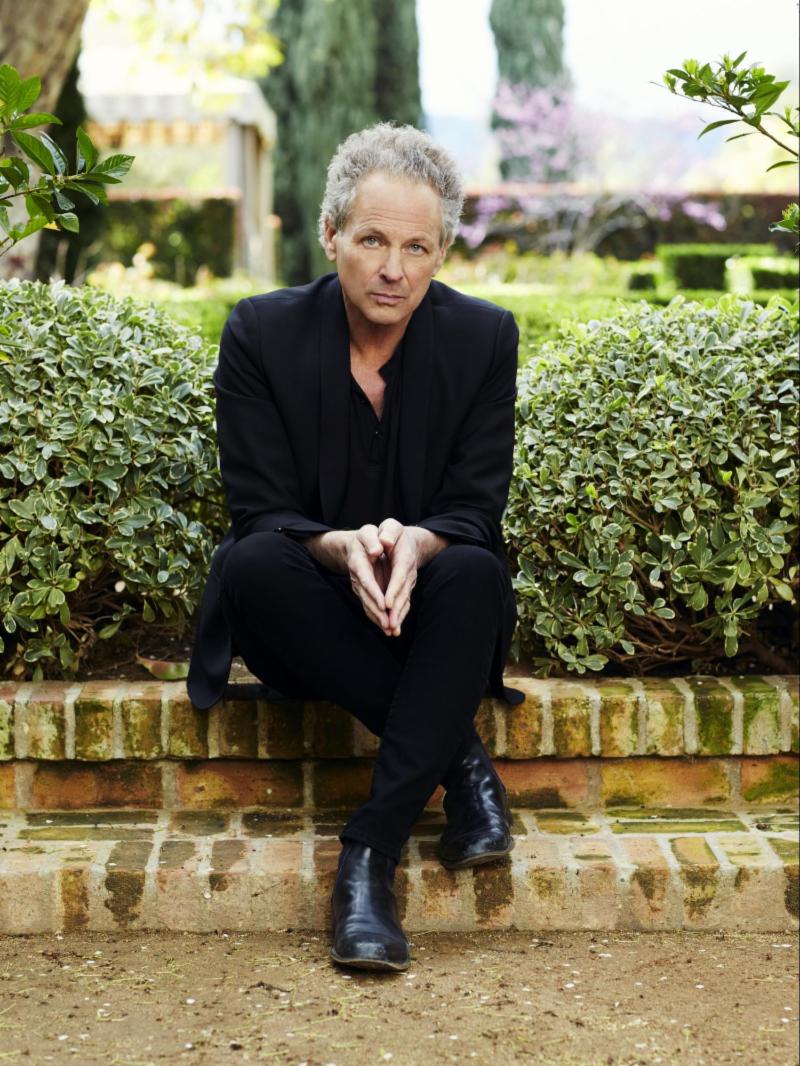 The new album, the release continues, "is a welcome display of Buckingham's instantly recognizable guitar work and vocal layering, particularly on songs such as 'Power Down,' 'Scream' and 'Swan Song.'" Elsewhere, Buckingham pays homage to '60s folk group the Pozo-Seco Singers' hit single "Time," a song he's admired since he was as a teenager and has long intended to cover. "I wanted to make a pop album, but I also wanted to make stops along the way with songs that resemble art more than pop," he says. "As you age, hopefully you keep getting a little more grounded in the craft of what you're doing. For me, getting older has probably helped to reinforce the innocence and the idealism that hopefully was always there."
Related: Our review of a 2018 Buckingham live show
Watch Buckingham close the 2021 tour's opening night show with another new song, "Time"
Lindsey Buckingham 2021 U.S. Tour (Tickets are available here and here)
9/01 – The Pabst Theater – Milwaukee, WI
9/03 – Mystic Lake – Mystic Showroom – Prior Lake, MN
9/04 – Four Winds Casino Resort / Silver Creek Event Center – New Buffalo, MI
9/07 – Carnegie of Homestead Music Hall – Munhall, PA
9/08 – Riviera Theatre – North Tonawanda, NY
9/09 – The Academy of Music – Northampton, MA
9/11 – The Chevalier Theater – Medford, MA
9/12 – The Music Hall – Portsmouth, NH
9/14 – Warner Theatre – Washington, DC
9/16 – The Town Hall – New York, NY
9/18 – Tropicana Casino & Resort – Atlantic City, NJ
9/19 – Santander Performing Arts Center – Reading, PA
9/21 – Knight Theatre – Charlotte, NC
9/22 – Woodruff Arts Center – Symphony Hall – Atlanta, GA
9/24 – Bijou Theatre – Knoxville, TN
9/26 – Ponte Vedra Concert Hall – Ponte Vedra Beach, FL
9/27 – Ruth Eckerd Hall – Clearwater, FL
9/29 – King Center for the Performing Arts – Melbourne, FL
9/30 – Parker Playhouse – Fort Lauderdale, FL
Dec 02 – The Theatre at Ace Hotel – Los Angeles, CA
Dec 03 – Magnolia Performing Arts Center – El Cajon, CA
Dec 05 – Fox Tucson Theatre – Tucson, AZ
Dec 08 – The Paramount Theatre For the Performing arts – Austin, TX
Dec 09 – Majestic Theatre – Dallas, TX
Dec 11 – Smart Financial Centre – Sugar Land, TX
Dec 13 – Von Braun Center – Mars Music Hall – Huntsville, AL
Dec 15 – Uptown Theater – Kansas City, MO
Dec 17 – The Criterion – Oklahoma City, OK
Dec 18 – Orpheum Theatre – Wichita, KS
Dec 20 – Boulder Theater – Boulder, CO
2022 European Tour
May 17 – The Helix – Dublin, Ireland
May 19 – SEC Armadillo – Glasgow, UK
May 21 – Philharmonic Hall – Liverpool, UK
May 22 – London Palladium – London, UK
May 24 – Capitole – Ghent, Belgium
May 25 – La Cigale – Paris, France
May 26 – TivoliVredenburg Grote Zaal – Utrecht, Netherlands
May 28 – Theater am Potsdamer Platz – Berlin, Germany
May 30 – Cirkus – Stockholm, Sweden
May 31 – Folketeateret – Oslo, Norway
Jun 02 – Heartland Festival – Kværndrup, Denmark
Related: Listings for 100s of classic rock tours
Lindsey Buckingham Track Listing
1. Scream
2. I Don't Mind
3. On the Wrong Side
4. Swan Song
5. Blind Love
6. Time
7. Blue Light
8. Power Down
9. Santa Rosa
10. Dancing

Latest posts by Best Classic Bands Staff
(see all)