The 50th anniversary of the May 4, 1970, student shootings by the Ohio National Guard, on the campus of Kent State University, will be commemorated with a benefit concert featuring Joe Walsh, reuniting with his Barnstorm bandmates – Joe Vitale and Kenny Passarelli – and David Crosby (with his touring band). The two classic rock legends have strong musical connections to the tragic event.
The benefit concert will take place on Saturday, May 2, in the Memorial Athletic and Convocation (MAC) Center on campus. They will be joined by other acts to be announced soon.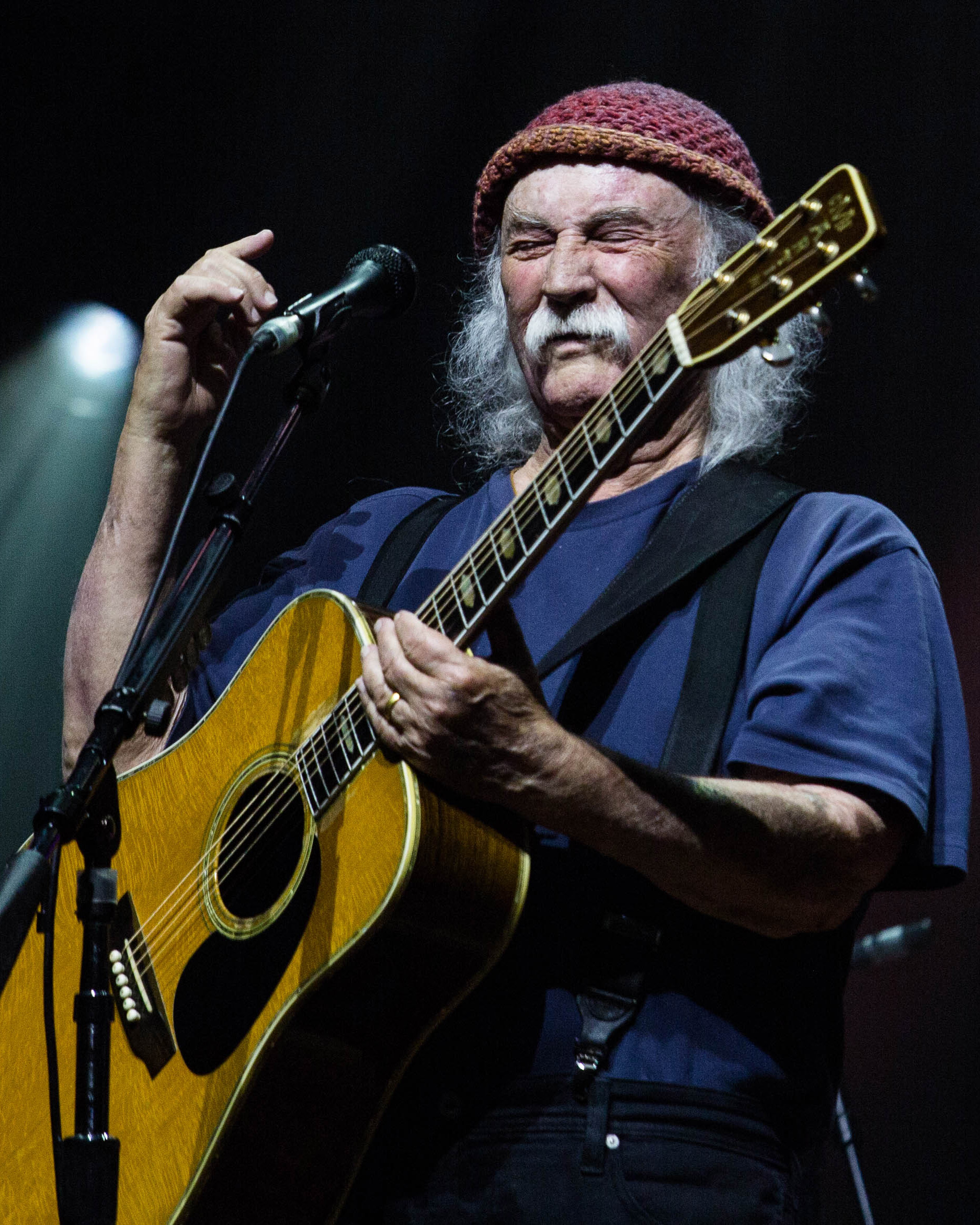 Proceeds from this event will help support the newly created May 4 Legacy Scholarships, which will provide four endowed scholarships to be given to students majoring in Kent State's renowned Peace and Conflict Studies program. Each scholarship will bear the name of one of the students killed – Allison Krause, Jeffrey Miller, Sandra Scheuer and William Schroeder – to serve as a lasting testament to their lives and presence at Kent State.
The endowment of the four scholarships has long been a goal for many of the family members of those killed and wounded by members of the Ohio National Guard during an anti-war protest at Kent State on May 4, 1970.
"We are extremely honored and grateful to have these two world-class musicians as part of our 50th commemoration activities," said Kent State President Todd Diacon. "The willingness of these artists to help us raise funds for the scholarships demonstrates the commitment and strong ties that these individuals have to honoring those killed and wounded on May 4, 1970, and ensuring a lasting legacy of learning and peaceful reconciliation."
In the late summer of 1965, Walsh arrived at Kent State and almost immediately started integrating himself into the local music scene with his first band, the Measles. By the spring of 1968, Walsh joined and then fronted the James Gang, a hard rock power trio playing two to three nights a week at a downtown Kent club called JB's. In addition to being extremely popular on the local Kent and Northeast Ohio music scene, the James Gang began playing shows nationally opening for the likes of Fleetwood Mac, The Who and Led Zeppelin.
Walsh was on the Kent State campus on May 4, 1970, and the events of that tragic day left a lasting impact on him. Following his time in Kent, Ohio, he left the James Gang and formed Barnstorm.
Related: Did you know the trio recorded together in 2019?
Walsh went on to a successful solo music career and eventually became a member of the Eagles just in time to record their iconic album, Hotel California.
Walsh has written or co-written such classic rock songs as "Rocky Mountain Way," "Funk #49," "Life in the Fast Lane," "Life's Been Good" and "In the City." A multi-Grammy Award recipient, a member of the Rock and Roll Hall of Fame and a Kennedy Center Honors recipient, Walsh tours both as a solo artist and as a member of the Eagles and continues to support Kent State and Northeast Ohio.
In the days following the Kent State shooting, Crosby, Stills, Nash & Young recorded Neil Young's composition, "Ohio," based on the tragedy. Its Top 15 success on the pop charts that summer helped to raised international awareness of the events at Kent State on May 4, 1970.
Watch CSNY perform "Ohio" in 1971
Related: Our story on the recording of "Ohio"
Tickets for the 50th Commemoration Benefit Concert will go on sale to the general public at 10 a.m. on March 6. Tickets and additional information of events being held at Kent State that weekend are available here.

Latest posts by Best Classic Bands Staff
(see all)