There had been plenty of speculation as to whether it would happen. But Steve Perry did, indeed, share the stage with his former Journey bandmates at the band's induction into the Rock and Roll Hall of Fame on April 7, 2017, at the Barclays Center in Brooklyn, NY. And, although, he chose not to perform with them–something he's only done on one occasion since he departed the group for good in 1998–he gave a heartfelt speech about the band, their legacy and their fans. He also singled out his now-longtime replacement, Arnel Pineda, whom he had never met until this reunion. Pineda joined Journey in 2007.
Remarkably, Perry's only other public appearance with Journey since his departure was at their Hollywood Walk of Fame ceremony on January 24, 2005.
Perry said: "When I was living in Los Angeles, I was looking to get a record deal, trying my very best. And I would always go to see Journey perform because these guys have the most amazing musical ability. I've never seen a band like that in my life.
"That was the magic fingers of Neal Schon's guitar. Somehow, one of my piano tapes fell into the hands of [Journey manager] Herbie Herbert. I would not be here tonight if not for Herbie Herbert. Because he did not have to call. But there's something about the demo tape and he called me.
"And the next thing I knew, because of Herbie, I was writing music for Neal Schon."
Well he didn't sing tonight but understandably, as it was a very emotional rekindling … I was very moved very proud pic.twitter.com/9HDQAzXmW4

— Neal Schon (@NealSchonMusic) April 8, 2017
Perry joined Journey in 1977 at the age of 28. His first album with the band was 1978's Infinity. That began a remarkable run of seven albums, mostly an annual occasional for their label, Columbia Records, that were huge sellers and made them AOR and Top 40 mainstays with such classic rock staples as "Lovin', Touchin', Squeezin," "Any Way You Want It," "Who's Crying Now," "Don't Stop Believin'," "Who's Crying Now," "Open Arms" and "Separate Ways."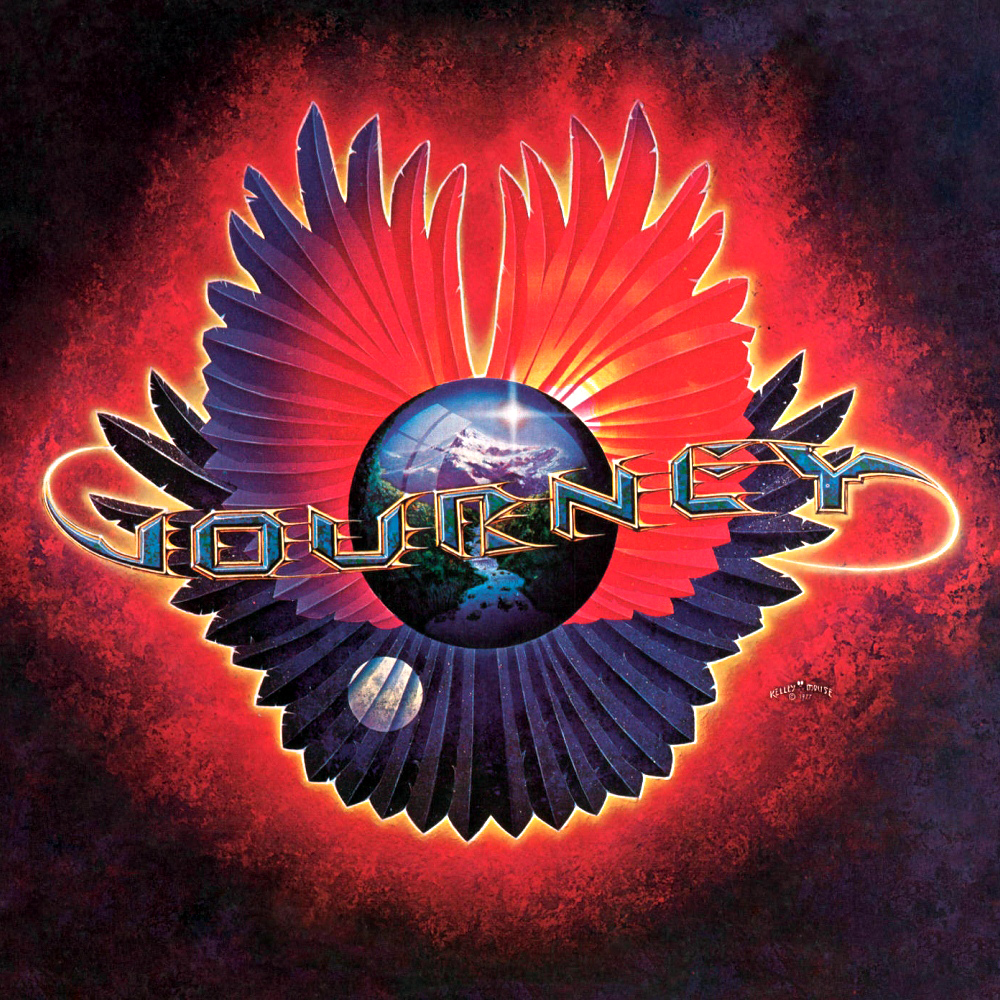 Perry continued: "Aynsley Dunbar, Gregg Rolie, Steve Smith, Neal Schon, Jonathan Cain, Ross Valory. Are you fucking shitting me? Any singer would give his ass for that shit. So I want to thank them for all the music we've written. Thank you, Gregg, for letting me into your house to write that Infinity record. For letting me into your house, Schon. Thank you so much, Jon, for all the songs that we all write together. Steve Smith for the raging drums. Alright, guys, thank you so much for all the music we've written and recorded together. Forever and ever.
"I must give a complete shoutout to someone who sings his heart out every night, and it's Arenel Pineda. Where are you, Arnel? Arnel, I love you. Thank you!
"The Journey road crew. You busted your ass every night, every day. Load in… load out. Tirelessly, day after day. Week after week. Year after year.
"Now, speaking of fans… speaking of fans… you are the one who put us here. You are the Rock and Roll Hall of Fame. You put us here. We would not be here had it not been for you. At the highest level and consistent devotion, you never have stopped. And from my heart, I must tell you… I must tell you… I've been gone a long time, I understand that and I want you to know you've never not been in my heart. I want you to know that. And I love each and every one of you. Thank you so very much!"
Watch Perry's emotional speech
The evening had plenty of lovin', touchin' and squeezin'.
Original member Neal Schon perhaps spoke for them all when he said: "I had a really great speech written out but I got too choked up. It was very emotional seeing everybody. Steve, you know, I hadn't seen him since Bill Graham's memorial [ in 1991]. Walk of Fame [he refers to Perry's attendance at the band's Hollywood Walk of Fame ceremony in 2005] but last time he sang with us was Bill Graham's memorial. He's in a really great frame of mind. He's a changed person and I liked who I saw and it just moved me. It was tremendous to stand on stage with Gregg, Ross, Aysnley, Steve and Jon and Arnel."
Jonathan Cain talked afterwards what he cherished most about the band. "For me, it was the songwriting brotherhood that we shared. I had no idea when I came to San Francisco that Neal and the guys had me come up that we would write those incredible songs together. There was just something supernatural, divine intervention we call it, but it was God-given and I'll never forget it. It was a good run. That's what I'll remember Steve for, being the amazing songwriting partner."
Gregg Rolie was asked about becoming just the 22nd Hall member to be inducted twice: "Frankly, I'm stunned by it. With the company that I'm keeping… these are people that are my heroes and I learned music from them. And to be welcomed into that exclusive club is extraordinary. But I couldn't do it without this [gestures to his bandmates] and I couldn't do it without Santana. It's a group effort."
Watch Journey perform at their induction
Journey's most successful studio album, 1981's Escape, hit #1 and has sold a reported 12 million copies worldwide. Their 1988 Greatest Hits has sales of over 20 million.
Tickets to see Journey perform in concert are available here and here.

Latest posts by Best Classic Bands Staff
(see all)