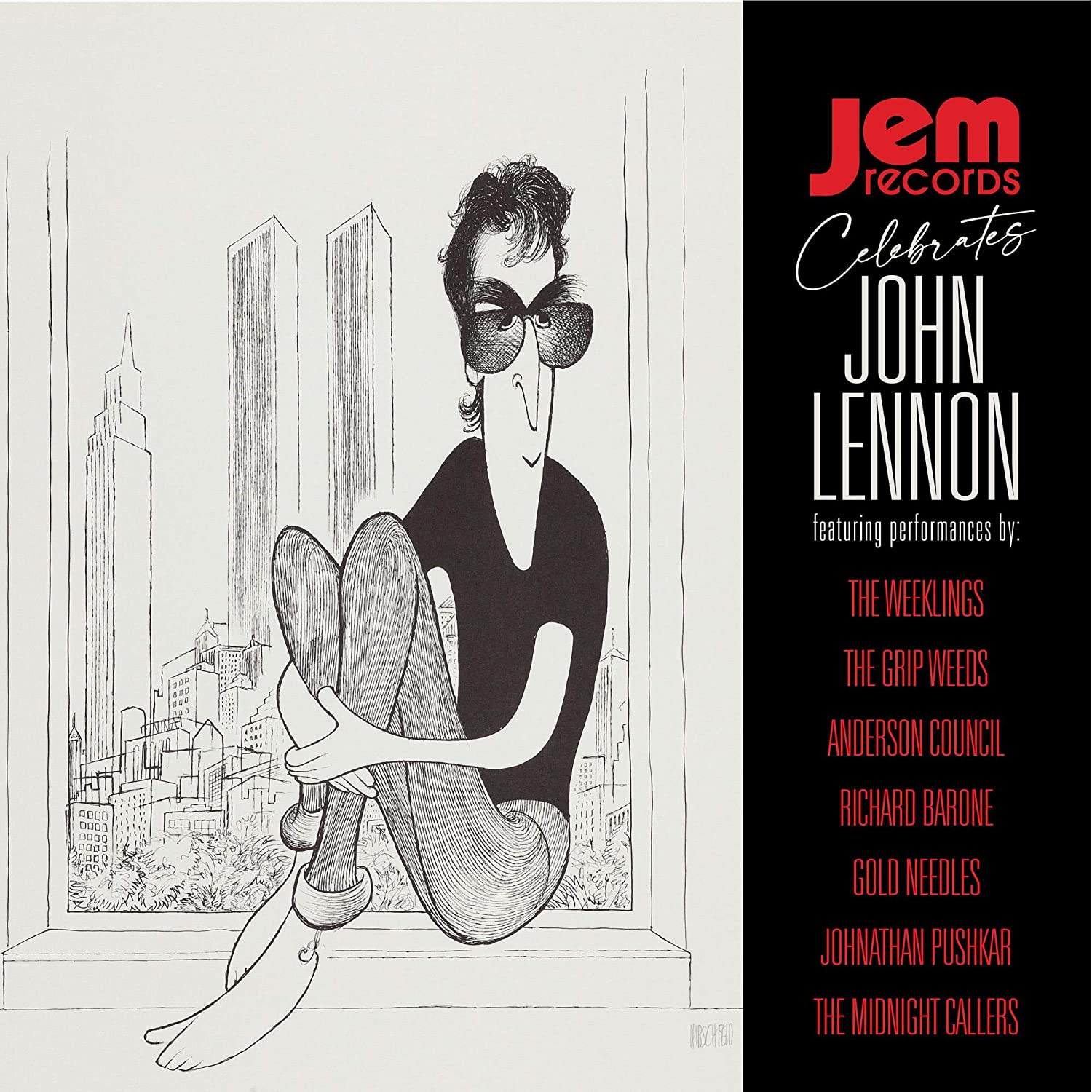 JEM Records has announced a tribute album to John Lennon, to commemorate the legendary rock icon's 80th birthday. JEM Records Celebrates John Lennon, featuring cover versions of 13 of the musician's iconic songs as a solo artist and as a member of the Beatles, will be released on Lennon's birthday, October 9.
The album, produced by JEM president Marty Scott, features inspired performances by JEM artists Richard Barone, the Weeklings, the Grip Weeds, the Anderson Council, the Gold Needles, Johnathan Pushkar, and the Midnight Callers. The album cover is a reproduction of Al Hirschfeld's "Lennon at Home."
[Lennon's own recordings of his solo work is being released in a new collection, Gimme Some Truth, from Capitol Records.]
Renowned music historian Kenneth Womack, who is releasing the book John Lennon 1980: The Last Days in the Life in mid-September, penned the liner notes for the JEM album.
JEM Records Celebrates John Lennon Track Listing
1 – The Word/The Weeklings
2 – Child Of Nature/The Midnight Callers
3 – Jealous Guy/The Midnight Callers
4 – You Can't Do That/The Grip Weeds
5 – (Just Like) Starting Over/Johnathan Pushkar
6 – No Reply/The Gold Needles
7 – Revolution/Power To The People/Richard Barone
8 – Strawberry Fields Forever/The Grip Weeds
9 – It Won't Be Long/The Midnight Callers
10 – I Found Out/The Anderson Council
11 – Cold Turkey/Hey Bulldog/The Gold Needles
12 – I Call Your Name/Johnathan Pushkar
13 – What's The New Mary Jane/The Weeklings
Related: A book commemorating the 50th anniversary of the Lennon/Yoko Ono album, Plastic Ono Band, is being published

Latest posts by Best Classic Bands Staff
(see all)