Mar 29, 2021: Jerry Burgan, Co-Founder of We Five ('You Were on My Mind'), Dies
by Greg Brodsky
Jerry Burgan, a founding member of the '60s folk-rock group We Five, best known for their pop hit "You Were on My Mind," died March 29, 2021, at age 76. He passed after suffering a series of strokes and a paralyzing neck injury. Burgan, a tenor and acoustic guitar player, co-founded the San Francisco-based group with Michael Stewart (brother of John Stewart of the Kingston Trio), Beverly Bivens, and two others in 1964. The news was shared on his Facebook page.
By 1965, We Five (never "the We Five"), which also included Bob Jones and Pete Fullerton, had scaled the pop charts with their cover of "You Were on My Mind," written in 1962 by Sylvia Fricker of the Canadian folk duo Ian and Sylvia, who recorded it the following year. We Five's version, with Bivens singing lead, reached #3 on the Billboard Hot 100 (and #2 on the Record World chart) on Sept. 25. Other songs in the Top 10 that week were Bob Dylan's "Like a Rolling Stone," the Dave Clark Five's "Catch Us If You Can" and the Beatles' "Help!"
Watch We Five perform their hit on television that year
Related: The #1 singles of 1965
William Jerome Burgan was born on Feb. 3, 1945, in Kansas City, Kansas, and moved with his family to Pomona, Calif. Before he began high school, Burgan was given a banjo by John Stewart. In the years to come, he and Michael Stewart assembled the group that became We Five. Their success with "You Were on My Mind" paralleled the rise of the electric sound from what had been traditional acoustic folk music.
Their only other charting single was their follow-up release, "Let's Get Together," a cover of the Kingston Trio recording. (The song ultimately evolved to the best known version, "Get Together," by the Youngbloods.)
As recently as 2020, We Five continued to perform as We Five Folk Rock Revival.
In 2014, Burgan co-authored a book, Wounds to Bind: A Memoir of the Folk-Rock Revolution. He is survived by his wife, Debbie Burgan, who replaced Bivens as We Five's female singer in the late '60s. Michael Stewart later produced Billy Joel's Piano Man album. He passed in 2002 at age 57.
Related: Musicians we lost in 2021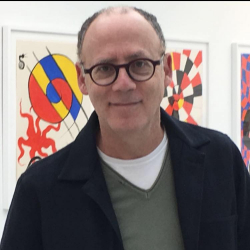 Latest posts by Greg Brodsky
(see all)