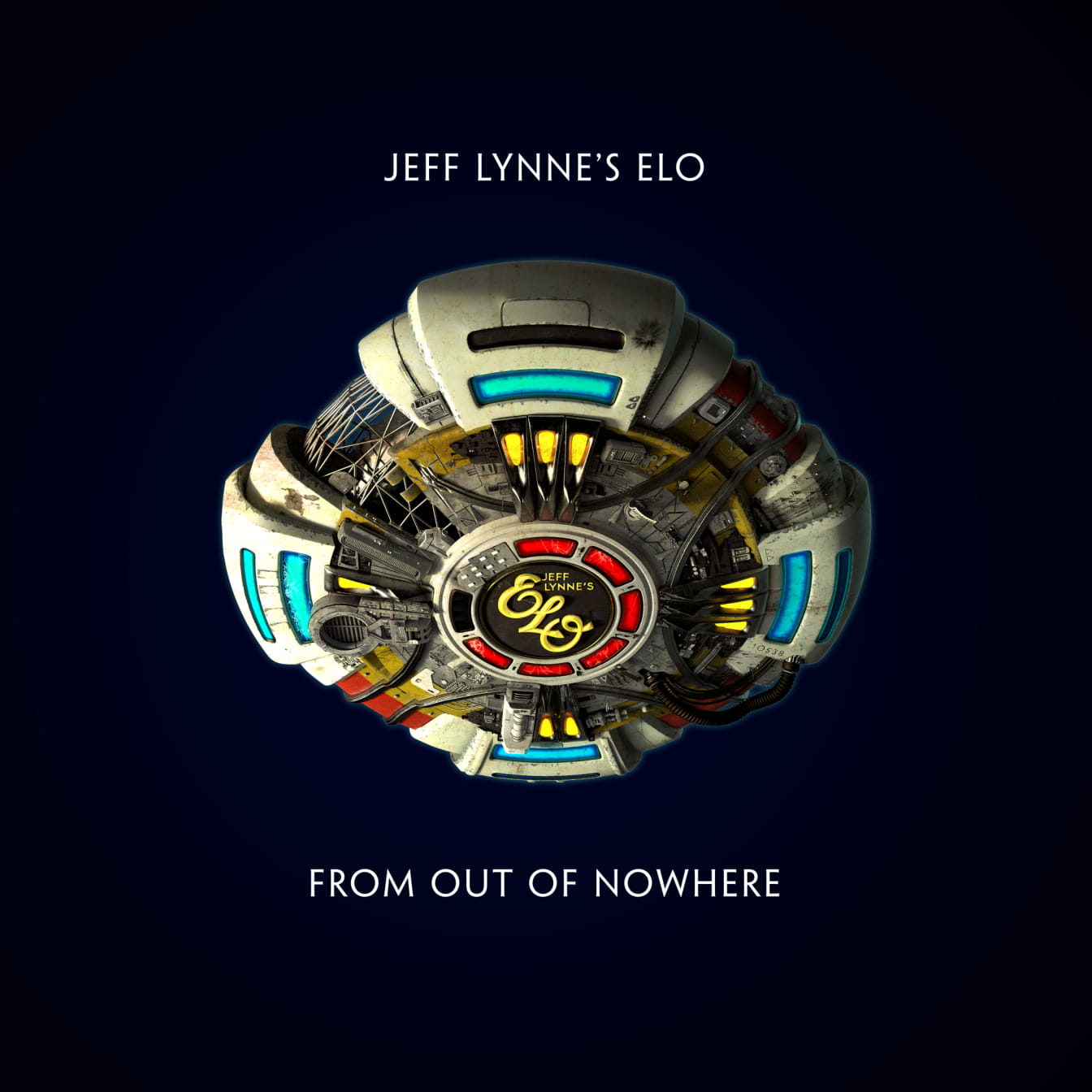 Jeff Lynne has released his new studio album, From Out of Nowhere, the first from Jeff Lynne's ELO since 2015. Listen to several tracks below.
The album arrived November 1 from Columbia Records. Order it in the U.S. here and in the U.K. here.
From Out of Nowhere follows 2015's Alone in the Universe, which initiated a burst of activity from the maestro. Since then, Lynne has resumed touring with a new edition of the Electric Light Orchestra, now dubbed Jeff Lynne's ELO. The band did a 2019 summer tour in the U.S. and expectations are high that there will be a 2020 tour.
In the terrific "Time of Our Life," Lynne shares the enthusiasm he felt when the band headlined London's Wembley Stadium in 2017. The official video for the song, released Oct. 24, shows footage of the group and the audience at that concert. Expect to hear them perform it during future tours.
Watch "Time of Our Life"
The title track for the release debuted on Sept. 26 on BBC Radio 2. Lynne spoke to "The Zoe Ball Breakfast Show" via a telephone line from Los Angeles that day to talk about the new album. "When I wrote it… that's where it came from: out of nowhere. I [had] just started writing songs for the new album and that was the first one I wrote. It came to me from quickly. Sometimes you can get stuck with words or on lots of different bits or the chorus isn't quite right. Loads of things can go astray. There's a bit of hope and optimism in there."
When the U.K. radio host noted that Lynne had "the live bug again," she asked him directly, "Will we be seeing you on tour again soon? Please say 'yes'." Lynne coyly replied: "Yes, please. Yes, I will, yeah."
Listen to "From Out of Nowhere"
From the Sept. 26 announcement: From Out Of Nowhere is the new album from Rock & Roll Hall of Famer Jeff Lynne, and follows up a run of sold out European and American tours. This new collection features a buoyant title song which opens the 10-track record including the wistful "Help Yourself" [listen to it below] to the celebratory "Down Came the Rain" to the churning rocker "One More Time" to the sweet closer, "Songbird."
"One More Time" is reminiscent of Lynne's composition, "Rock and Roll is King," a hit for ELO in 1983. (The new song is notable because it includes a piano solo from longtime member Richard Tandy.)
Once again, Lynne plays nearly every note of the music on guitars, bass, piano, drums, keyboards and vibes, as well as singing all of the lead and layered harmony vocals. Steve Jay, who also engineered the album, adds some percussion.
From Out of Nowhere Track Listing
From Out of Nowhere
Help Yourself
All My Love
Down Came the Rain
Losing You
One More Time
Sci-Fi Woman
Goin' Out on Me
Time of Our Life
Songbird
Related: Our review of Lynne's 2015 U.S. comeback concert

Latest posts by Best Classic Bands Staff
(see all)