When Electric Light Orchestra were regularly churning out albums in the 1970s into the mid '80s, it was easy to overlook them. Critics were more enamored of new wave and punk acts of the late '70s – Talking Heads and Elvis Costello come to mind. And the record-buying/concert-going public was more taken with the arena rock bands that all seemingly clicked simultaneously like Journey, Kansas, REO Speedwagon and Foreigner.
ELO? They were considered more lightweight and thus scored better with Top 40 audiences than rock radio. From 1974 to '86 they enjoyed 15 Top 20 singles – a remarkable number.
The band were pretty faceless: in fact, even their record label stopped putting them on the album covers, replaced by the now-iconic ELO spaceship designed by John Kosh.
Things changed in 1988 when the first Traveling Wilburys album was released, seemingly out of nowhere. If street-cred superstars like George Harrison, Bob Dylan, Tom Petty (and to some extent Roy Orbison) were collaborating with Jeff Lynne, they must know something, right?
And then a funny thing happened with all those ELO hits: they held up. "Strange Magic," "Mr. Blue Sky," "Evil Woman," "Hold On Tight" and others have been classic rock radio staples for years.
Yet in the last 25 years, Lynne has primarily served as a producer of other artists. In 2012, he released a solo album, Long Wave, consisting primarily of covers of standards, to little fanfare.
In September 2014, Lynne resurrected ELO for a one-off date in front of an enthusiastic crowd of 50,000 in London's Hyde Park. The creative juices flowing, Lynne decided to make a new Electric Light Orchestra record and this time put his name front-and-center: Jeff Lynne's ELO.
Now signed worldwide to Columbia Records, Alone In The Universe credited to Jeff Lynne's ELO and released on November 13, 2015, is truthfully more of a Lynne solo album than an ELO project. That's Lynne playing all the instruments. Even so, every orchestra needs a conductor and it's great to have the old maestro back.
In the album's first single, "When I Was A Boy," Lynne reminisces about his childhood dreams: "all about the things I'd like to be." It sounds instantly familiar and Lynne, at 68 when he recorded the album, manages to hit the high notes.
There's a Wilburys soundalike, "Ain't It A Drag," where you'll need to check the credits to make sure that really isn't Petty singing along with him.
A wistful ballad, "The Sun Will Shine On You," features a gorgeous vocal from Lynne and just may be the sweetest song he's ever recorded. When he sings, "Just remember that it's alright/It's alright to be true/And the sun will shine on you," your heart melts.
The background vocals on "All My Life" are equally beautiful.
The uptempo "One Step At A Time" channels "Hold On Tight." "Dirty To The Bone" sounds like "Sweet Talkin' Woman." "Love And Rain" has a bit of "Showdown" in it. Hey, it's gonna happen. Those songs are in Lynne's DNA.
It remains to be seen if "When I Was A Boy" or any of the others become part of the core ELO repertoire but be patient… it took 30-plus years for those earlier hits to become classics.
Related: Jeff Lynne's ELO have announced a 2018 tour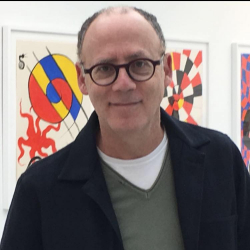 Latest posts by Greg Brodsky
(see all)