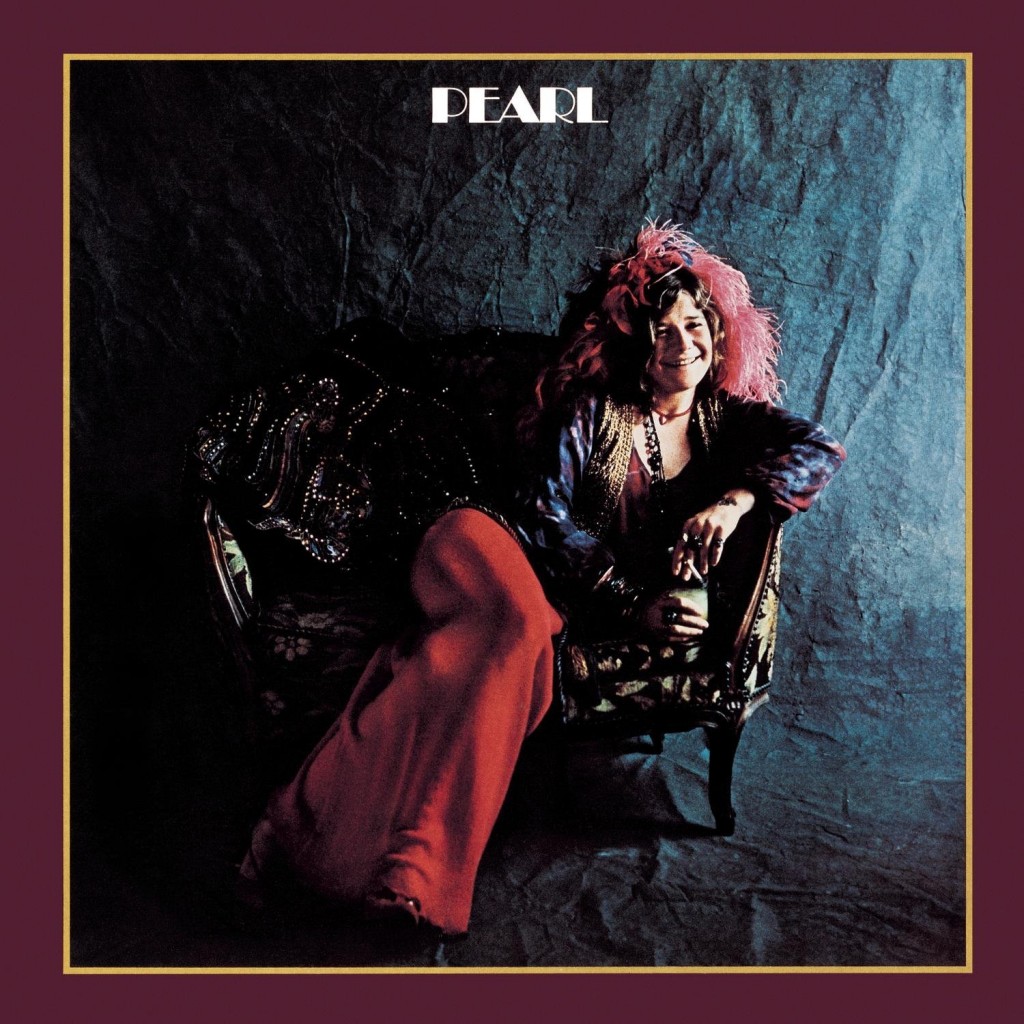 Recorded from late July through the first day of October 1970, Pearl remains Janis Joplin's most fully realized record, fronting the best band she would ever lead on her strongest set of material, guided by the most sympathetic producer with whom she would ever work. Released the following January, the multi-platinum selling set topped both the album chart and the singles chart with a signature hit.
Yet for all its success, the album arrived indelibly haunted by Joplin's death from an accidental overdose in her Hollywood motel room on October 4, 1970. During a session at Sunset Sound Recorders three days earlier, she had approved the instrumental tracks for a tenth song, planning to cut that the following week. She wouldn't live past that weekend. A final instrumental mix of the orphaned track, her friend Nick Gravenites' "Buried Alive in the Blues," would close the LP's first side, a somber epitaph saluting the foundation to her powerful vocal style.
Amplifying the tragedy was Jimi Hendrix's drug-related death two weeks earlier in London. Both artists had catapulted to rock stardom during 1967's Monterey Pop Festival, where Joplin's performances with Big Brother and the Holding Company reinforced San Francisco's psychedelic rock presence and Hendrix's literally incendiary performance cemented his guitar hero bona fides, both captured in D. A. Pennebaker's watershed Monterey Pop documentary. Both would subsequently invite notoriety for their offstage appetites, with Joplin's extroverted stage persona fusing with her flamboyant status as hippie pin-up and "queen of the Haight-Ashbury" brandishing a fifth of Southern Comfort.
Related: Behind Joplin's killer performance of "Ball and Chain" at Monterey
Unlike Hendrix, Janis would leave a modest recorded legacy, giving her celluloid debut added weight. Big Brother's first album for Chicago-based Mainstream Records was a low-budget sketch that cropped their sprawling arrangements, released to cash in on her Monterey buzz even as Columbia Records swept in and signed the band. To produce their Columbia debut, the label recruited John Simon. Fresh off his work on The Band's Music From Big Pink, Simon was dismayed by Big Brother's sloppier playing, opting to cloak their tracks beneath faux concert ambience. The resulting Cheap Thrills LP scored platinum sales and spent six weeks at #1, but Simon's studio critiques battered the band's confidence and amplified simmering internal frictions.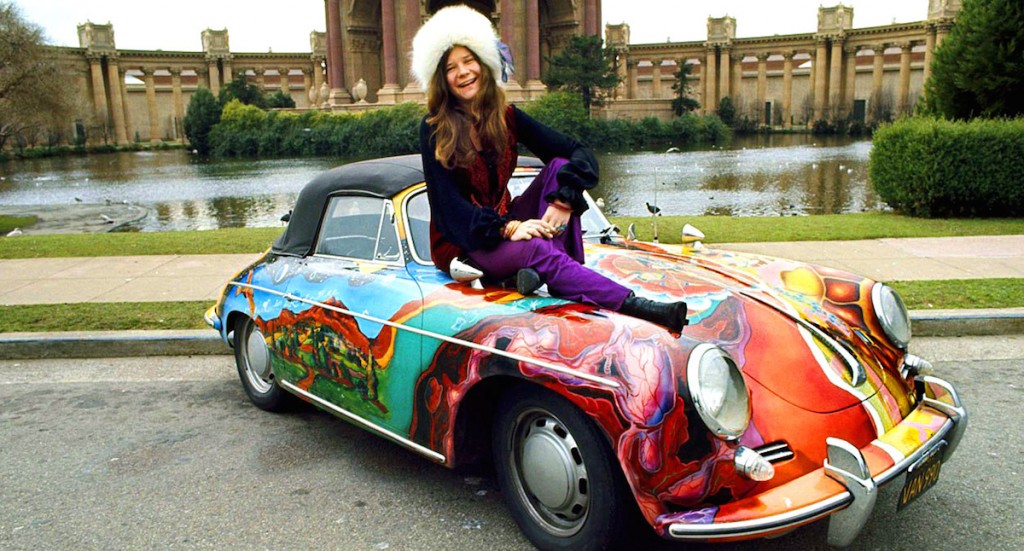 Both Columbia and high-powered manager Albert Grossman were less focused on Big Brother than on Joplin, who was increasingly torn between emotional dependence on the band and growing recognition that her talent transcended theirs. The conflict was magnified by the Port Arthur, Texas, native's volatile mix of intelligence, sensitivity and substance abuse as she became top-billed over the band. Her explosive vocal style, influenced by 1920s blues icons Bessie Smith and Ma Rainey, as well as contemporary soul shouters, was eclipsing them. Within six months of Cheap Thrills' release, she quit Big Brother to go it alone.
With her Kozmic Blues Band, she swapped psychedelic guitars for an expanded ensemble featuring keyboards, horns and strategic studio guests to record her first solo LP, 1969's I Got Dem Ol' Kozmic Blues Again Mama! Joplin's enthusiasm for her new direction wasn't shared by Bay Area critics and fans unhappy with her pivot toward Memphis R&B. Weaker sales, a disappointing European tour and an erratic performance at Woodstock stoked further frustrations, with the Kozmic lineup collapsing by year's end.
February 1970 brought Joplin respite and recovery as she stopped using heroin and achieved relative sobriety. She took a more hands-on approach to find a new band, spending time in Los Angeles and Woodstock, where her manager held court and former Kozmic Blues bassist Brad Campbell was in a group bearing a more than passing resemblance to Grossman's clients in The Band. Named for guitarist John Till, the Full Tillt Boogie Band was a Canadian-American quintet with a piano/organ/front line and taut R&B inflections, becoming Full Tilt Boogie once they closed rank behind Janis.
As important to Janis Joplin's next chapter as her band was producer Paul Rothchild, who had halted early overtures to work with her over concerns with her substance abuse. Now encouraged by her improved health and abundant confidence in Full Tilt Boogie, Rothchild signed on. A veteran who had honed his touch with folk, blues, and rock acts including the Paul Butterfield Blues Band and the Doors, Rothchild crafted a lucid studio portrait of the well-oiled ensemble and its star, audible from the downbeat on the propulsive opening track, "Move Over," a Joplin original castigating an ambivalent lover. After four bars of staccato snare beats, Janis launches her coiled vocal with just Clark Pierson's drums and Campbell's bass supporting the first verse, with Till's guitar, Richard Bell's piano and Ken Pearson's organ following to forge a nimble arrangement that surges and retreats in response to their front woman's dynamic vocal reading.
Woodstock also factored into "Half Moon," another brisk shuffle written by guitarist John Hall and his then wife, Johanna Schier Hall, a writer who had championed Joplin in the New York press. Here, John Till's liquid guitar fills hand off to Bell's ascending piano figures beneath Joplin's sensuous line readings invoking lofty, naturalistic metaphors for sexual ecstasy. Here, as on "Move Over," she displays masterful dynamic control, avoiding the hyperbolic, full-throttle overkill that could be too much of a good thing in her performances.
In her search for material, Joplin was also alert to the rise of country-rock as well as the first tremors of Nashville's Music Row outlaws. Friend and lover Kris Kristofferson's "Me and Bobby McGee" afforded a ballad plumbing both tenderness and fatalism in its vignette of two drifters as they travel and then part before its mordant conclusion, "Freedom's just another word for nothin' left to lose." (Kristofferson has cited Federico Fellini's La Strada as inspiration.)
Echoing her earliest folk performances, Joplin begins the song with just voice and her own acoustic guitar, with the band gradually falling in line as the performance gathers weight and momentum, culminating in an extended coda mingling vocalese and soulful declarations of love, a subtext only implied in Kristofferson's original lyrics.
Released as a single, "Me and Bobby McGee" would become as much Joplin's song as Kristofferson's, her only #1 single and the second posthumous #1 hit after the signature ballad for another Monterey sensation, Otis Redding's "(Sittin' on the) Dock of the Bay." The performance also backlit the unanswered question of whether she might have delved further into country had she survived.
Granted Pearl carries an underlying sorrow, Janis Joplin's ebullient voice injects humor as well as ecstasy, especially in "Mercedes Benz," an a cappella romp Joplin improvised with singer, songwriter and Dylan whisperer Bobby Neuwirth in a Port Chester, N.Y., bar prior to her August 1970 gig at the nearby Capitol Theatre. Riffing on a line from poet Michael McClure, she flexes an exaggerated Texas drawl to plead for divine intervention in fulfilling her need for the title ride to keep up with her well-heeled friends.
On balance, Joplin's aspirations to rival Tina Turner, Otis Redding and other contemporary R&B singers she admired is supported here by material from blue chip soul tunesmiths including Dan Penn and Spooner Oldham, Bobby Womack, and especially Jerry Ragovoy, the Philadelphia songwriter behind "Piece of My Heart," written with Bert Berns, an Erma Franklin single that provided Joplin with a massive single hit for Big Brother. She turned again to Ragovoy and Chip Taylor for "Try (Just a Little Bit Harder)," the lead track and single from her first solo album, and for its successor, Janis leaned even further into Ragovoy's strong suit of dramatic gospel-based ballads. With their wide melodic intervals and high-octane emotional drama, these were ideal vehicles both musically and thematically.
"Cry Baby," another Ragovoy-Berns song, captures Joplin at gale force from the start, while "My Baby," written with Mort Shuman, follows with a more poised variation on devotion. It's the third Ragovoy selection that stands as the most powerful of that trio and Pearl's emotional zenith. Written with Shuman, "Get It While You Can" is volcanic in its projection of emotional need, tying its title mission to death itself. As originally recorded by Ragovoy's protégé, Howard Tate, the song already blazed with desperate energy and provided Joplin with a clear template for her performance.
Sequenced as the final track on the album, "Get It While You Can" is unambiguous in its existential thrust. While alive, Janis Joplin had mused over her father's early, mordant warnings about life's "big swindle," and in later years would invoke "kozmic blues" as personal code for a dark alloy of pessimism and depression. It's not a stretch to suggest that hearing Tate pleading for love and affection in his keening falsetto would have struck a deeply painful, familiar chord for Joplin.
Seven weeks after it was released on Jan. 11, 1971, Pearl reached #1 on the Billboard chart, where it stayed for nine weeks.
Bonus Audio: "Try (Just a Little Bit Harder," live at CNE Stadium, Toronto, Canada, June 1970)

Latest posts by Sam Sutherland
(see all)