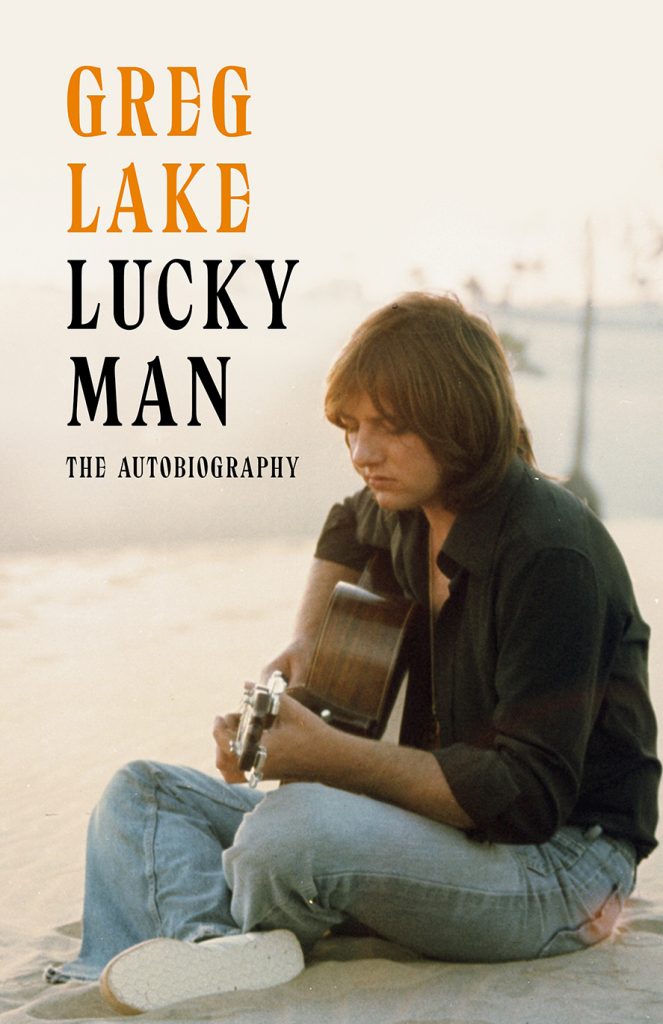 Singer and musician Greg Lake, best known as one-third of Emerson, Lake and Palmer, died from cancer at age 69, on December 7, 2016, but he managed to complete his autobiography shortly before his passing. The memoir, titled Lucky Man after one of ELP's most famous songs (and the first song Lake ever wrote, at age 12), was published in 2017.
In the book Lake, of course, writes about his years spent with ELP and, prior to that, King Crimson. He reflects on his relationship with keyboardist Keith Emerson, who also died in 2016.
Gregory Stuart Lake was born on Nov. 10, 1947, in Poole, Dorset, England, and began playing guitar at age 12. He became friendly with guitarist Robert Fripp in school. They formed King Crimson in 1968, with Fripp playing guitar and Lake moving over to the bass, and recorded the album In the Court of the Crimson King the following year. Lake contributed vocals to that release and to 1970's In the Wake of Poseidon, but he had already teamed with former Nice keyboardist Emerson and Atomic Rooster drummer Carl Palmer by the time that second King Crimson album was made. In addition to bass and vocals, Lake also contributed guitar to ELP's recordings and live shows.
Andreas Campomar, publishing director at Constable, said in a promotional release for the book, "I'm very sorry he [wasn't] here to see it published. Probably the voice of his generation, Greg fronted the greatest rock supergroup of the 1970s but never held with the 'progressive' tag that attached itself to both the music and the excess. The memoir not only charts the highs and lows of a career in rock music but also reflects on the death of Keith Emerson last year and living with terminal cancer and the end of life. I think Greg can best be summed up by his now-famous line: 'Material wealth is a very fleeting pleasure … when you can buy anything you want and do anything you want, you soon discover that you actually don't want any of it.'"
Related: Greg Lake dies at 69
Lake's manager Stewart Young added, in the same release, "Greg was diagnosed with terminal cancer. He told me he was going to write his autobiography and it had to be in his own words. He had no regrets. In his wildest dreams he could never imagine having such a wonderful life; how extraordinary to have such a career in music—to do what you want, simply to expand, experiment! To love a woman, be married to her for 43 years, have a daughter he would be so proud of and then to cap it all a grandson who is now four years old and became the center of his life. He then said, with a twinkle in his eye, 'I truly am a Lucky Man.'"
Watch Emerson, Lake and Palmer perform "Lucky Man" at London's Royal Albert Hall
The memoir is divided into three sections: The first deals with life before ELP, the second with the trio and the last with life after the split (including his time spent as a member of Ringo Starr's All-Starr Band). In the prologue, Lake writes of the thrill of performing with ELP at New York's Madison Square Garden for the first time, in 1973. His opening notes, which follow, recount his childhood and his introduction to playing music.
Watch the trailer for Lake's Lucky Man autobiography

Latest posts by Best Classic Bands Staff
(see all)