Grateful Dead's 'Here Comes Sunshine 1973' Delivers Classic Concerts: Review
by Jeff Burger
The Grateful Dead released three multi-disc concert LPs between 1969 and 1972 (Live/Dead, Grateful Dead (aka "Skull & Roses") and Europe '72), which seemed like a lot at the time. Today, though, those LPs represent just a tiny fraction of the group's live-show discography. The Dead, who performed regularly for three decades and appear to have recorded virtually every note, have since issued close to a hundred concert boxed sets and albums. Moreover, that's not including the live material on 36 CDs in a series called Dick's Picks, nearly 50 in a series dubbed Dave's Picks, and well over a dozen in a series called Road Trips. There's also a digital download series that embraces around 15 additional releases.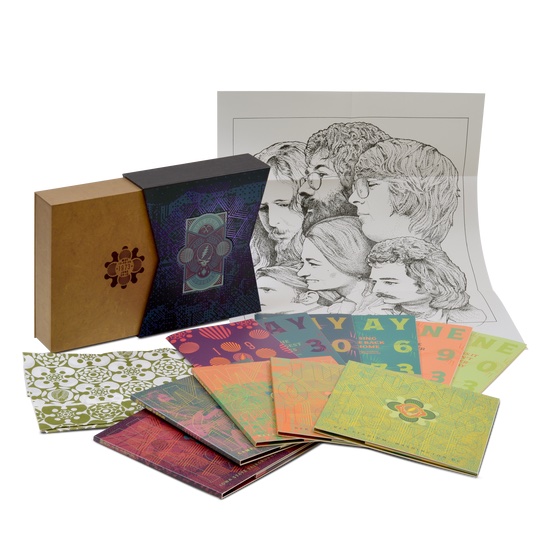 Isn't that enough live Dead for anyone? Apparently not, because on June 30, 2023, the group released the 17-disc Here Comes Sunshine 1973, and it sold out almost immediately in a 10,000-copy limited edition. Downloads are available, however.
Despite the plethora of other live Dead releases, the demand for this one seems understandable. Though the group had just lost co-founder Ron "Pigpen" McKernan, who died in March 1973, remaining members Jerry Garcia, Bob Weir, Bill Kreutzmann, Phil Lesh, and Keith and Donna Godchaux were arguably at an artistic peak in May and June of that year when they delivered these previously unreleased shows. Moreover, the sound in this box is pristine, thanks to excellent recording work by Dead sound wizard Owsley Stanley, as well as tape restoration and speed correction for this release.
The concerts, which range in length from nearly four to almost five hours, took place in Washington, D.C. (two shows); Des Moines, Iowa; and San Francisco and Santa Barbara, California. They include extended—and often spectacular—improvisation on dozens of songs (one of which is simply called "Jam"). Like their friend Bob Dylan, the Dead's members rarely played a number the same way twice. And like Bruce Springsteen, they eschewed firm setlists, preferring to mix things up at every gig. Many songs do appear four or five times in this box, but others pop up only once or twice. All in all, the shows embrace 50 compositions, including covers.
The concerts—which have a total playing time of 20 hours—do a fine job of showcasing all sides of the Dead's musical personality. From the Garcia/Robert Hunter songbook come such gems as "Stella Blue," "Eyes of the World" and "Mississippi Half-Step Uptown Toodeloo," all of which would appear on October 1973's Wake of the Flood, the group's sixth studio album; and "China Doll" and "Loose Lucy," which would show up the following June on From the Mars Hotel, along with "U.S. Blues," a rewrite of this boxed set's "Wave That Flag."
Related: Our Album Rewind of the Dead's American Beauty
Also here are such classics as Garcia and Hunter's "Casey Jones" and "Bertha"; several nods to early rock, including Chuck Berry's "Johnny B. Goode," "Promised Land" and "Around and Around"; and examples of the Dead's penchant for country, such as Marty Robbins' "El Paso," George Jones' "The Race Is On" and Johnny Cash's "Big River."
Among other standouts are Hunter and Lesh's "Box of Rain" (performed at each of the shows); John Phillips' "Me and My Uncle"; Tim Rose and Bonnie Dobson's "Morning Dew"; and five long, exhilarating versions of "Playin' in the Band," the Dead concert favorite penned by Hunter, Weir and second drummer Mickey Hart, who was on hiatus during 1973.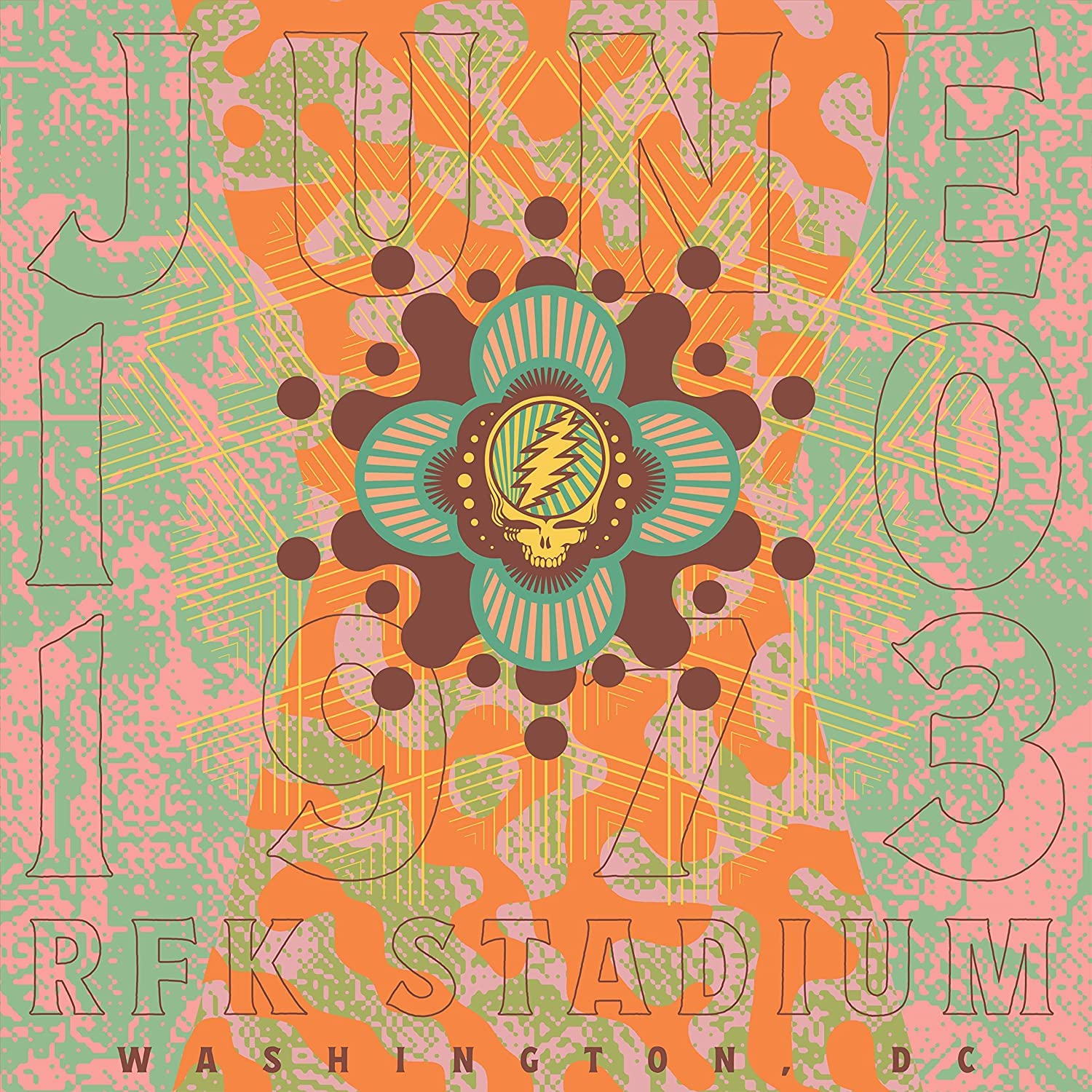 If you're on a limited budget, the good news is that the band's June 10 Washington show is being made available separately as a 4-CD set. Running nearly five hours, it is loaded with highlights, including a spectacular reading of the group's jazzy, psychedelic guitar extravaganza, "Dark Star," and an eight-track final set that features Dickey Betts and Butch Trucks of the Allman Brothers Band, who were co-headlining. Included in that last set is a 20-minute Garcia showcase that sandwiches a drum solo between the two elements of a favorite Dead medley: "Goin' Down the Road Feelin' Bad" and Buddy Holly's "Not Fade Away."
Such numbers help to make the June 10 show the best of the lot, but not by much. If you love the band and can spare the bucks, you really ought to experience the music from all five shows on Here Comes Sunshine 1973.
Latest posts by Jeff Burger
(see all)