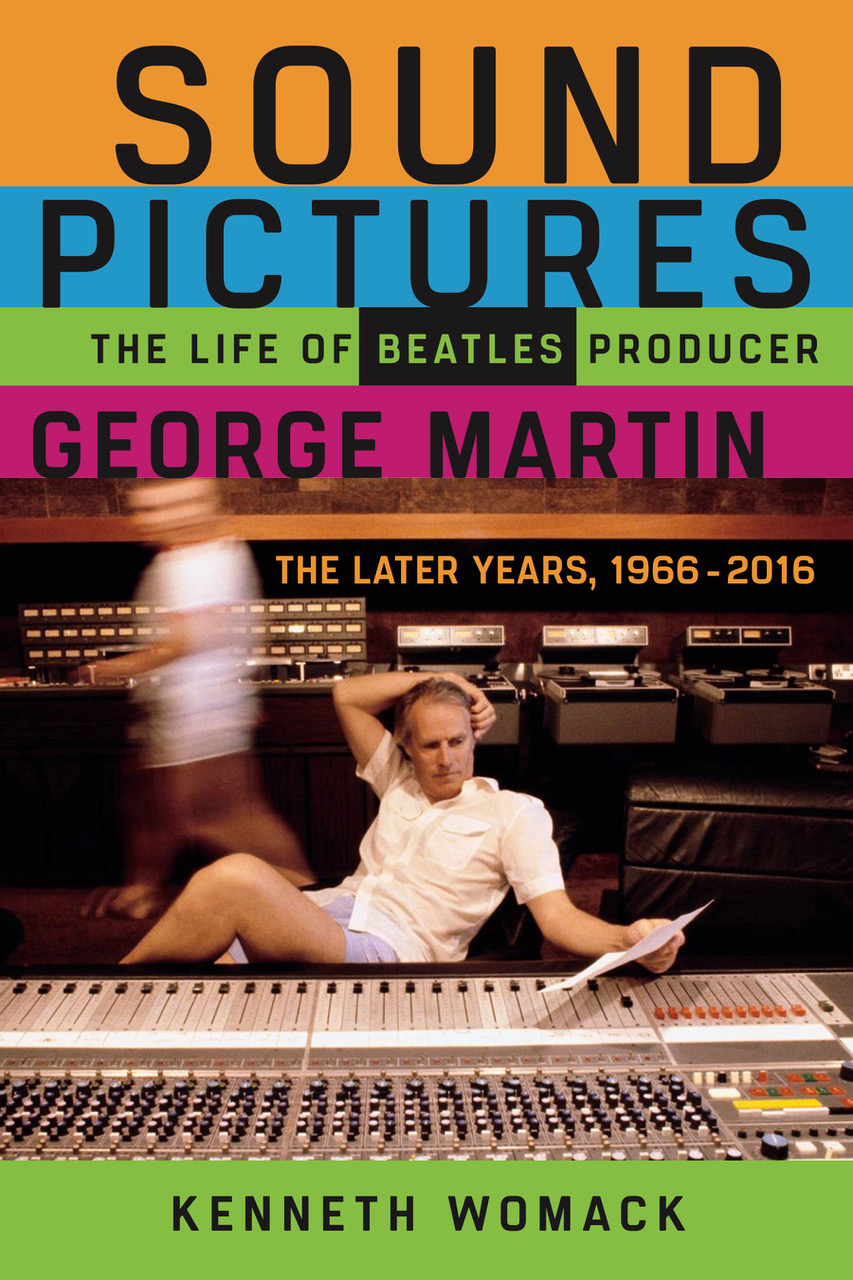 The second volume of the first full-length biography of George Martin, Sound Pictures: The Life of Beatles Producer George Martin, The Later Years 1966-2016, is coming on Sept. 4 via Chicago Review Press, from author and Beatles scholar, Kenneth Womack. The book, via a press release, "takes readers behind the scenes and reveals Martin's diligent efforts to consolidate the Beatles' fame in the face of the sociocultural pressures of the time."
Volume one, George Martin—The Early Years, 1926-1966 was published on Sept. 1, 2017. That book traced Martin's working-class childhood in North London, his early years as a scratch pianist, his life in the Fleet Air Arm during World War II and his groundbreaking work as the head of Parlophone Records, when Martin saved the company from ruin after making his name as a producer of comedy recordings.
The first volume took a close look at his unlikely discovery of the Beatles in 1962 through to the production of the landmark album Rubber Soul. Volume two, The Later Years, picks up where that story left off.
From the volume two announcement: "In 1966, the Beatles and George Martin stood at a creative crossroads. The bandmates had started to feel stunted in their musical growth, so they started engaging in brash experimentation both inside and outside the studio. With more recognition, the band began to feel like prisoners of their fame and grew frustrated by the culture's inability to grasp the meaning behind their work.
"Martin worked with the band as they navigated the changing landscape of mid-1960s rock 'n' roll. Martin's work ethic and studio savviness earned him a long-lasting partnership with the Beatles that continued throughout the later years of his life." Pre-order is available here.
Related: A "lost" George Martin interview from 1971
After his work with the Beatles, Martin continued his work as a freelance music producer collaborating with a varied list of musical acts including Elton John, America, Jeff Beck, Cheap Trick and Paul McCartney.
Martin published an autobiography, All You Need is Ears, in 1979. He passed away on March 8, 2016, at age 90.

Latest posts by Best Classic Bands Staff
(see all)