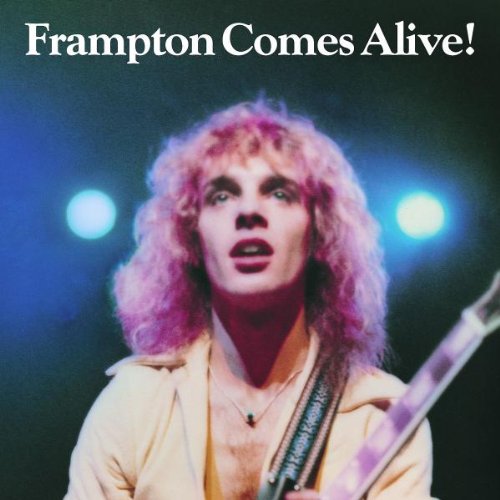 A concert by Peter Frampton, the former Humble Pie guitarist gone solo, at San Francisco's Winterland Ballroom was recorded on this day and later used as a primary source of songs for the two-disc live album Frampton Comes Alive! The album was fleshed out by later recordings in Commack, NY as well as additional tracks from concerts in Plattsburgh, NY and on June 13 in Marin, CA.
Solo albums from Frampton in 1972, 1973 and 1974 had barely made a dent in the American market. Things changed, however, with the release of Frampton in March of 1975 and his concert audiences were responding to two of the album's songs in particular, "Show Me the Way" and "Baby, I Love Your Way." After the live two-fer was issued on January 6, 1976, it debuted at just #191 but steadily gained popularity and generated increasing sales and radio airplay, until it reached #1 on the Billboard Albums Chart in its 11th week on April 10, 1976, where it stayed for 10 weeks.
Related: Frampton Comes Alive! hits #1
Comes Alive! also yielded three big singles: "Show Me the Way" (#6), "Baby, I Love Your Way" (#12) and "Do You Feel Like We Do" (#10). It eventually sold more than eight million copies in the U.S. and 11 million worldwide, and is one of the best-selling live albums in recorded music history. The success of Comes Alive! shot Frampton to superstar status.
Watch Frampton perform "Do You Feel Like We Do" on The Midnight Special
Related: Our interview with Peter Frampton
After previously announcing his retirement from touring, Frampton has scheduled several dates for 2023. Tickets are available here and here.

Latest posts by Best Classic Bands Staff
(see all)