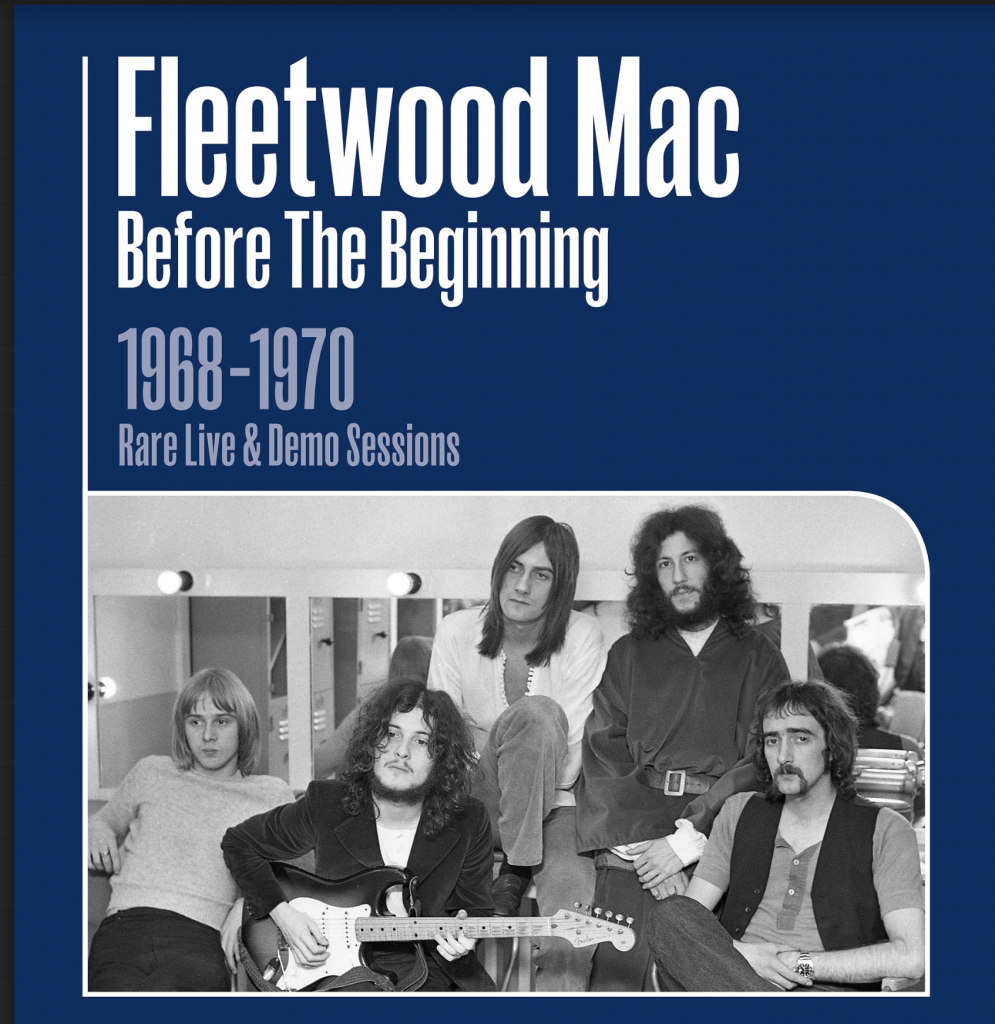 Two live recordings of Peter Green's Fleetwood Mac, from 1968 and 1970, have recently been discovered and will be released as a 3-CD boxed set on October 25 in the U.S. and November 15 in the U.K. (The collection was originally scheduled for June 7 but was pushed back.)
The set will include rare band images and a new essay and will be released alongside two triple, heavyweight vinyl sets titled Volume One (consisting of the 1968 recording) and Volume Two (the 1970s recording, with additional previously unreleased demos). Both vinyl releases are on heavyweight discs; an instant free live version of "Albatross" will be made available with pre-orders.
Listen to the live version of "Albatross" from the collection
Not much is known about the origin of the live recordings, discovered unlabeled in the U.S., according to a press release announcing the project. Fleetwood Mac has given their full approval for the release of these tapes.
Peter Green's Fleetwood Mac had a short but prolific career, with the 1968 recording dating from the early stages of the band; the 1970 recording comes from one of their final shows before Green left the band.
Related: When Peter Green left Fleetwood Mac
Volume One, the 1968 recording, contains early renditions of some of the band's most loved and well known early songs. Volume Two will feature the 1970 recording and demos and rarities of classic tracks, including "Oh Well," "Green Manalishi" and the band's first UK #1, "Albatross."
3-CD Set Track Listing
CD1
1. Madison Blues (Version 1)
2. Something Inside of Me
3. The Woman That I Love
4. Worried Dream
5. Dust My Blues
6. Got To Move
7. Trying So Hard To Forget
8. Instrumental
9. Have You Ever Loved A Woman
10. Lazy Poker Blues
11. Stop Messing Around
12. I Loved Another Woman
13. I Believe My Time Ain't Long (Version 1)
14. Sun Is Shining
CD2
1. Long Tall Sally
2. Willie and the Hand Jive
3. I Need Your Love So Bad
4. I Believe My Time Ain't Long (Version 2)
5. Shake Your Money Maker
6. Before the Beginning
7. Only You
8. Madison Blues (Version 2)
9. Can't Stop Lovin'
10. The Green Manalishi (With The Two Prong Crown)
11. Albatross
12. World In Harmony (Version 1)
13. Sandy Mary
14. Only You
15. World In Harmony (Version 2)
CD 3
1. I Can't Hold Out
2. Oh Well (Part 1)
3. Rattlesnake Shake
4. Underway
5. Coming Your Way
6. Homework
7. My Baby's Sweet
8. My Baby's Gone
9. You Need Love (Demo)
10. Talk With (Demo)
11. If It Ain't Me (GK Edit) (Demo)
12. Mean Old World (Demo)
Watch Peter Green with Fleetwood Mac performing "Oh Well"

Latest posts by Best Classic Bands Staff
(see all)