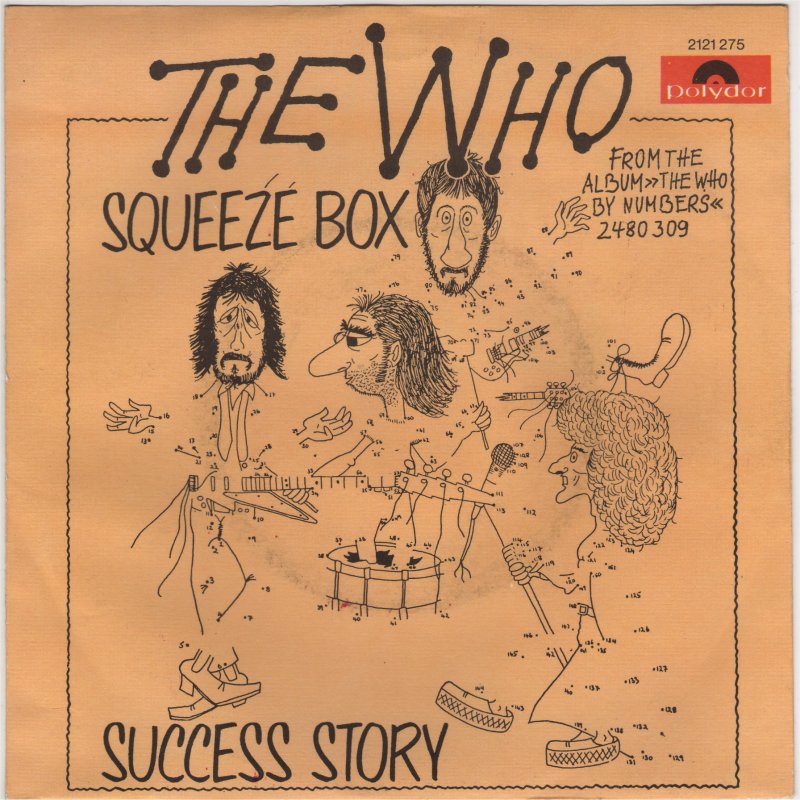 Some of the stories that were generating news in February 1976… the XII Olympic Winter Games took place in Innsbruck, Austria with the Soviet Union winning the most Gold and overall medals. American Dorothy Hamill won the Gold in figure skating and inspired a new hairstyle among teenage girls.
Within a few weeks, a film called Star Wars would begin production in Tunisia, well ahead of its May 1977 release.
And on Chicago's Top 40 powerhouse WLS, several classic rock stars were enjoying some of their biggest hits.
Bubbling under the Top 10… Gary Wright's spiritual "Dream Weaver" jumped from #41 to #29. The song was one of two #2 pop singles the former Spooky Tooth organist earned this year; "Love is Alive" was the other.
Related: Our feature on Gary Wright
Climbing slowly at #27 was the Eagles' "Take It To the Limit," on its way to #4, one of their six consecutive Top 5 singles.
Moving from #26 to #23 was The Who's "Squeeze Box." The band would earn only eight Top 20 singles in the U.S. This one peaked at #16.
Eric Carmen's first solo hit upon leaving the Raspberries was "All By Myself," at #19 this week, on its way to #2, the biggest hit of his career.
Aerosmith's "Dream On" took a huge leap this week from #28 to #16. The single was originally released in 1973 but peaked nationally at just #59. Its late 1975 reissue took it to #6 and remained their biggest hit until 1987.
In the midst of their 1970s renaissance, the Bee Gees enjoyed three hits from their 1975 Main Course album. The ballad "Fanny (Be Tender With My Love)" (at #9 this week) followed the uptempo "Jive Talkin'" (#1) and "Nights on Broadway" (#7), and peaked at #12.
Electric Light Orchestra enjoyed the second of their seven Top 10 U.S. singles with "Evil Woman." The song, at #6 on WLS this week, reached #10 nationally.
At #3 was "Convoy" from C.W. McCall. The novelty hit, which captured the CB radio craze, is featured in our popular 11 Surprising 1970s Radio Hits series.
Jumping from #4 to #2 was the Four Seasons' "December, 1963 (Oh, What a Night)," one of seven #1 singles the "Jersey Boys" (or Frankie Valli solo) enjoyed.
And at #1? Paul Simon's only #1 solo hit, "50 Ways to Leave Your Lover," from his Grammy Award-winning Still Crazy After All These Years album.
29. "Dream Weaver" – Gary Wright
27. "Take It To the Limit" – Eagles
23. "Squeeze Box" – The Who
19. "All By Myself" – Eric Carmen
16. "Dream On" – Aerosmith
10. "Love Rollercoaster" – Ohio Players
9. "Fanny (Be Tender With My Love)" – Bee Gees
8. "Love to Love You Baby" – Donna Summer
7. "I Write the Songs" – Barry Manilow
6. "Evil Woman" – Electric Light Orchestra
5. "Theme From S.W.A.T." – Rhythm Heritage
4. "Breaking Up is Hard to Do" – Neil Sedaka
3. "Convoy" – C.W. McCall
2. "December, 1963 (Oh, What a Night)" – Four Seasons
1. "50 Ways to Leave Your Lover" – Paul Simon

Latest posts by Best Classic Bands Staff
(see all)