The extensive studio and live album catalog of progressive rock titans Emerson, Lake & Palmer has been getting a well-deserved facelift with BMG re-releasing the recordings with a comprehensive reissue program of ELP's nine studio albums as well as their live recordings and compilations.
A new collection of the prog rockers' albums are being released on CD, vinyl and download by BMG this Friday, May 26: Works Volume 1, Works Volume 2 and Love Beach. (Though they're not being billed as such, the Works collections are essentially 40th anniversary editions.) Full details are below.
BMG began the reissue program in 2016 to spotlight ELP, one of the most successful and innovative British groups of the 1970s, who blended rock, classical, folk and jazz.
ELP – chosen by the alphabetical listing – formed in 1970 and were one of many "supergroups" of that era. Keith Emerson had spent three years as a co-founder of another British prog rock band, The Nice. Greg Lake had been a member of King Crimson; Carl Palmer had been in several bands, most notably The Crazy World of Arthur Brown.
Related: Best Classic Bands' interview with Carl Palmer
The trio went on stadium tours and sold over 40 million albums. The first three, Emerson, Lake & Palmer, (1970), Tarkus (1971) and the live Pictures At An Exhibition (1971) were all re-issued by BMG in June 2016. (Details here.)
The next set, Trilogy (1972), Brain Salad Surgery (1973) and triple-live set Welcome Back, My Friends, To The Show That Never Ends – Ladies And Gentlemen… (1974) was released in September 2016. (Details here.)
All of ELP's album tracks have been carefully re-mastered by world-renowned studio engineer Andy Pearce and made available in a variety of formats including high quality CD, freshly cut vinyl LP and HD digital download. At the special request of the late Greg Lake, the LPs are presented on 140-gram vinyl to endure a superior, high quality sound. The CD booklets contain extensive liner notes with rare photographs and new band interviews by rock journalist Chris Welch.
Details of the latest reissues…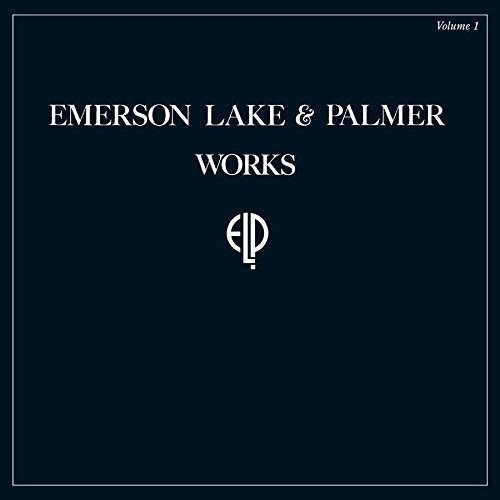 Works Volume 1 (Pre-order here)
This double CD comprises all the material first released as a double vinyl album in March 1977. Now fully re-mastered, the 14 tracks include songs and instrumental pieces composed, arranged and recorded by the individual members of the group. These solo efforts were showcased on sides one, two and three of the original album while the fourth side had two joint ELP compositions, "Fanfare for the Common Man" and "Pirates."
Disc 1 of the new CD set presents Keith Emerson's Piano Concerto No.1 performed with the London Philharmonic Orchestra. It is followed by five Lake songs including "C'est La Vie." Disc 2 has dynamic instrumental pieces by Palmer performed in a variety of styles with different musicians, among them Joe Walsh.
The double LP set replicates the original LP artwork and design, with embossed cover text and ELP logo. It contains the full 1977 album, remastered from the original analog tapes.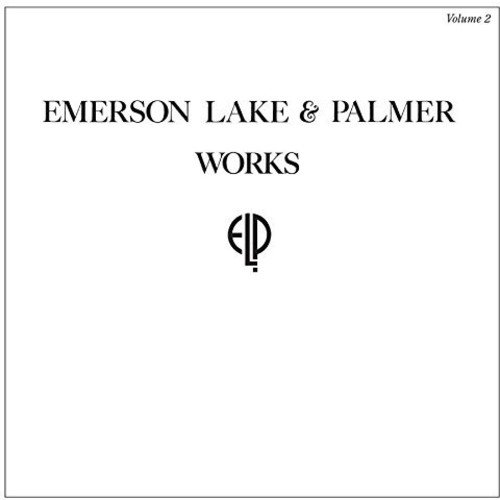 Works Volume 2 (Pre-order here)
The compilation, first released in November 1977, offers 19 ELP performances. Among them are Emerson's raucous piano outings "Barrelhouse Shake Down" and "Honky Tonk Train Blues"; Lake's holiday favorite "I Believe In Father Christmas"; and Palmer's dramatic 'The Enemy God." CD 2 has live performances recorded during the group's concert at the Olympic Stadium, Montreal, Canada in August, 1977, including "Fanfare For The Common Man" and "Pictures at an Exhibition." All tracks are re-mastered from original tapes.
The single LP set replicates the original LP artwork and design, with embossed cover text and ELP logo. It contains the full 1977 album, remastered from the original analog tapes.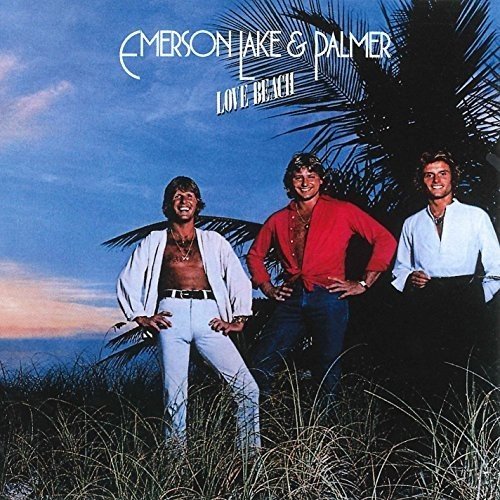 Love Beach (Pre-order here)
The single CD deluxe edition of the group's seventh studio album comprises 2017 remastered versions of the seven tracks from the original LP. Also featured is a 20-minute extended concept piece, the four-part "Memoirs Of An Officer And A Gentleman" written by Emerson and Pete Sinfield. Lake talks about the significance of the album in liner notes that became his last ever interview. Additional bonus material includes Love Beach rehearsal tracks.
The single LP set replicates the original LP artwork and design. It contains the full 1978 album, remastered from the original analogue tapes.
These albums are dedicated to the memories of Keith Emerson (born November 2 1944, died March 10, 2016) and Greg Lake (born November 10, 1947, died December 7, 2016).

Latest posts by Best Classic Bands Staff
(see all)