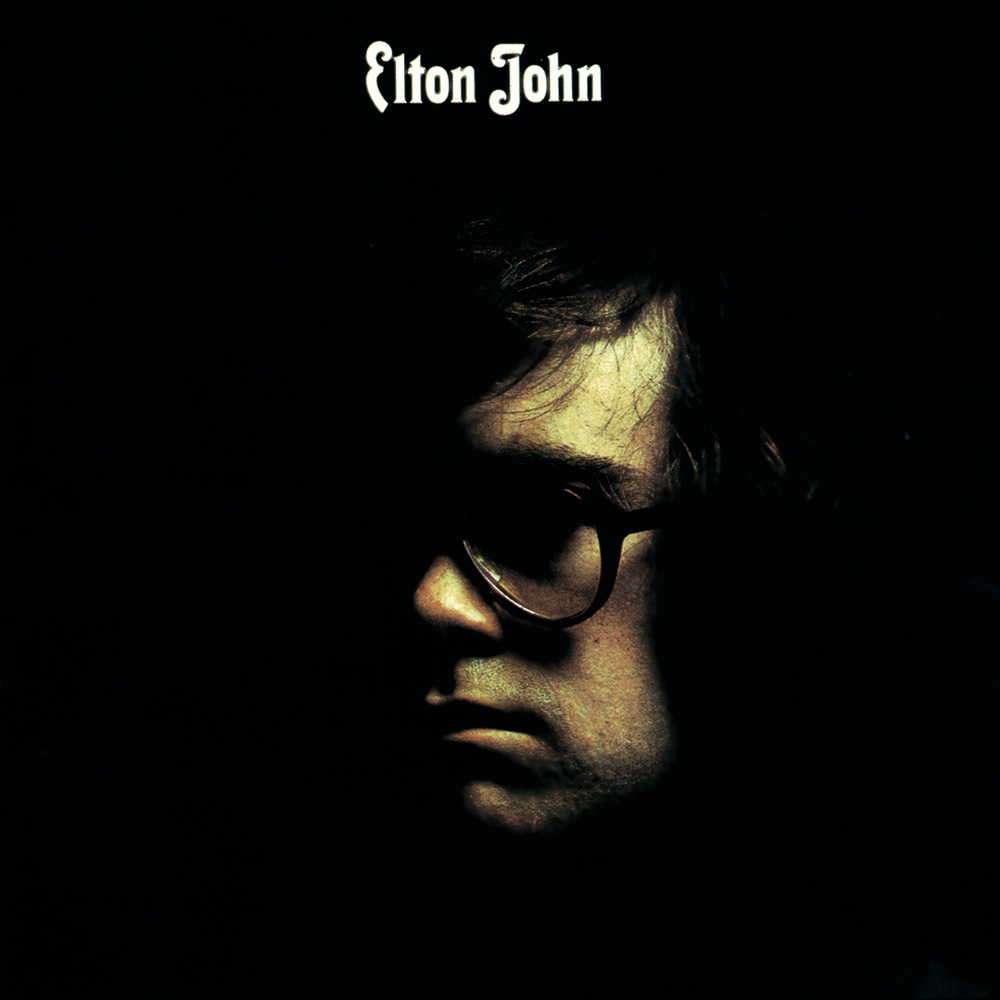 In July of 1970, English singer, pianist and songwriter Elton John – named Reginald Kenneth Dwight at birth – released his first album in the U.S. simply titled Elton John. It was in fact his second album; his U.K. debut, Empty Sky, would not be issued in America until 1975.
John was booked for his U.S. performance debut to play a six-night stand at The Troubadour, a 300-seat club in West Hollywood, starting on this day, sharing the bill with singer-songwriter David Ackles (one of his favorite artists). The venue at the time was renowned as the premier Los Angeles showcase room for singer-songwriters. Elton's label, Uni Records, had decided to go all out in promoting its new act.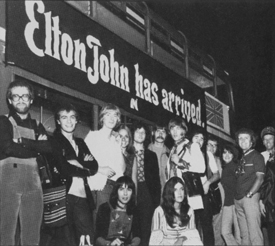 The artist now known as Sir Elton John had flown into L.A. five days earlier, and was met at the airport by an English double-decker bus with a banner on it that read "Elton John has arrived." That evening the artist visited the club he was going to play and saw the bluegrass band The Dillards with the duo Longbranch Pennywhistle – future Eagle Glenn Frey and J.D. Souther – opening.
Over the next few days he would go shopping at the famed Tower Records store on Sunset Boulevard, visit Disneyland, and be introduced to his labelmate Neil Diamond.
Though tickets were $5, not many in the crowd actually paid for their seats, as management filled the venue with celebrities. Said to be in the audience for the first Elton John US concert were Leon Russell (a major Elton musical influence), Linda Ronstadt, Beach Boy Mike Love, Quincy Jones, Randy Newman, Gordon Lightfoot and Danny Hutton of Three Dog Night, who had recently recorded the Elton John/Bernie Taupin songs "Lady Samantha" and "Your Song." Diamond introduced Elton, whose set backed by bassist Dee Murray and drummer Nigel Olsson, was enthusiastically received.
The evening's setlist included such future classic rock favorites as "Border Song," "Take Me to the Pilot" and "Burn Down the Mission."
The performance was featured prominently in the 2019 biopic, Rocketman.
Los Angeles Times critic Robert Hilburn wrote of the show, "Tuesday night at the Troubadour was just the beginning. He's going to be one of rock's biggest and most important stars."
Here's a clip from just a few months earlier…
[Also celebrating its anniversary is the self-titled debut album, Elton John. In celebration of this golden anniversary, a limited edition Record Store Day exclusive deluxe gatefold 2-LP version of the record was made available on August 29, 2020.
Pressed on transparent purple vinyl, the first disc features the 2016 remaster of the original album, while the second contains a selection of bonus tracks off the 2008 CD Deluxe Edition, never released on vinyl, as well as two previously unreleased demos of "Border Song" and "Bad Side Of The Moon."]
Elton's single "Your Song" was released that October and eventually hit #8 on the Hot 100 and was certified gold for sales in excess of one million copies. The LP Elton John was nominated for a Grammy for Album of the Year. And the rest is classic rock history.
John began his Farewell Yellow Brick Road tour on Sept. 8, 2018. After several delays, it ended on July 8, 2023.

Latest posts by Best Classic Bands Staff
(see all)