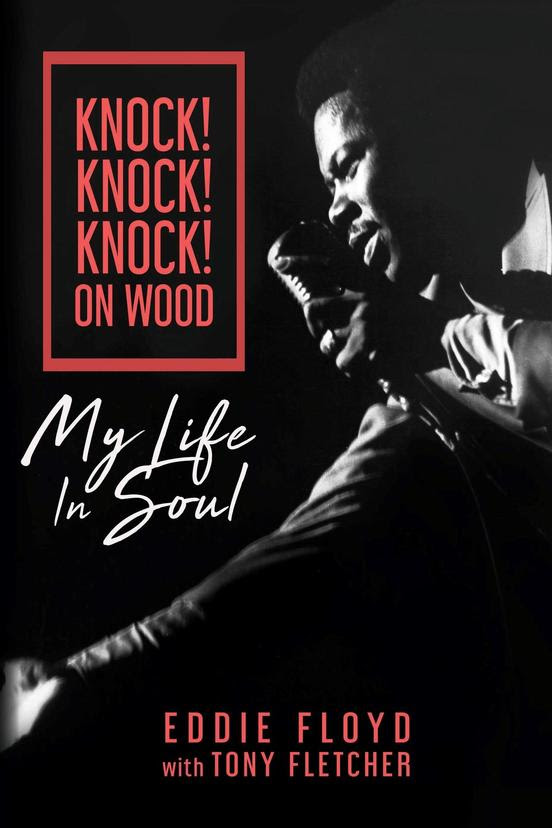 Soul singer Eddie Floyd, a mainstay of Memphis' Stax Records in the 1960s, will publish his memoir, Knock! Knock! Knock! on Wood, Aug. 11 via BMG Books. Floyd is known for the soul classics "Knock on Wood," "Raise Your Hand" and "I've Never Found a Girl (To Love Me Like You Do)," among others. The book is co-credited to Tony Fletcher, a British-born author whose previous titles include a biography of Wilson Pickett.
Says a press release, "Eddie Floyd has been a soul legend for more than 60 years. His professional singing career began in Detroit in the 1950s, when he co-founded the Falcons, considered by many the first soul group. A solo artist and songwriter for Memphis' famed Stax Records from 1966 until 1975, Floyd has subsequently been the singer for the Blues Brothers Band and for Bill Wyman's Rhythm Kings, while continuing to perform and record solo."
In Knock! Knock! Knock! on Wood, the announcement continues, "Floyd recounts how a three-year stint in an Alabama reform school shaped his young life; recalls the early years of R&B in Detroit alongside future Motown and Stax legends; discusses the songwriting sessions with Steve Cropper and Booker T. Jones that produced his biggest hits; addresses his complicated lifelong relationship with the often-unpredictable Wilson Pickett; shares his memories of friend Otis Redding; reveals his unlikely involvement in the rise of Southern rock darlings Lynyrd Skynyrd; and offers an insider perspective on the tragic downfall of Stax Records."
Related: Read the story behind Booker T. and the MG's' "Green Onions"
The book includes input from Bruce Springsteen, Bill Wyman, Paul Young, William Bell, Steve Cropper and others. It will be available as a 302-page, 6″ x 9″ hardback and ebook, containing 30 historical photographs.

Latest posts by Best Classic Bands Staff
(see all)