Don Baskin, the lead singer of the San Jose rock group the Syndicate of Sound, died on Oct. 22, 2019, according to a post on the band's Facebook page. Baskin, who sang the lead on the band's 1966 garage-rock classic "Little Girl," was 73.
The post reads, "Don died peacefully yesterday afternoon in his sleep. We are all saddened and shocked by Don's unexpected passing. He was a founding member of the Syndicate of Sound, co writer of 'Little Girl,' and it was his singing performance that 'delivered' the song and made it the hit that it continues to be………. So long brother."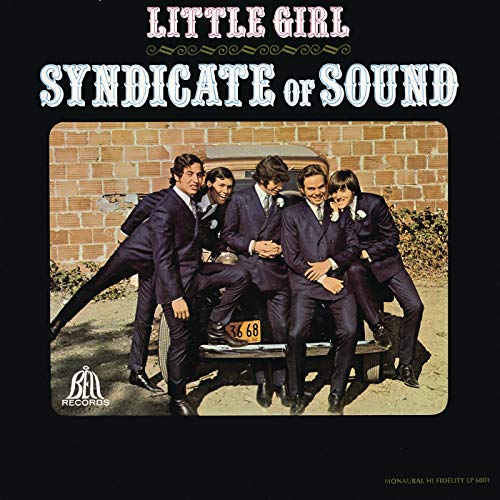 No cause or place of death was noted.
Born Oct. 9, 1946 in Honolulu, Hi., Baskin was the son of a U.S. Air Force colonel who retired to San Jose. Baskin, who also played guitar, co-founded the group in 1964 with bassist Bob Gonzalez after the pair had played with Lenny Lee and the Nightmen and the Pharaohs. The Syndicate of Sound also included John Sharkey (keyboards), Larry Ray (lead guitar), and John Duckworth (drums).
After winning a battle of the bands, the quintet signed a recording contract with Del-Fi Records and released the single "Prepare for Love," which did not chart. "Little Girl," co-written by Baskin and Gonzalez, was recorded in January 1966 and released on the Hush label. After it took off locally in San Jose, the larger Bell Records picked up the single for national distribution and it ultimately reached #8 on the Billboard Hot 100.
With Jim Sawyers replacing Ray, the group recorded an album, also title Little Girl, which peaked at #148. They scored with two further singles, "Rumors," also in 1966 (which reached #55) and "Brown Paper Bag," which hit #73 in 1970, then split that year. Baskin found work as a studio musician and arranger, then formed a country band, Wichita, which lasted several years. He formed another band, Gypsy, in 1981.
Related: What were the top radio hits of 1966?
With the arrival of the punk movement, '60s garage-rock, a major influence on the genre, was back in vogue, and "Little Girl" was considered a classic of the genre. Baskin, Gonzalez, Duckworth and Sawyers re-formed the Syndicate of Sound in 1990. Larry Ray joined them in 1995. Baskin played with other bands as well, but never repeated his 1966 success on the charts.
Watch the reunited Syndicate of Sound perform "Little Girl" in 2014

Latest posts by Best Classic Bands Staff
(see all)