The Dixie Dregs, the popular Georgia-based band that fuses Southern rock, prog, jazz and hard-rock, will reunite for a tour next year with its most popular 1970s lineup, says drummer Rod Morgenstein. Several dates have already been announced.
In an announcement posted on the band's website in July, Morgenstein said:
"Hello, everyone! We are starting back at the beginning…with the band as it was in 1975 when we were touring the South, and trying to get a record deal. Together we recorded our first commercially produced album, Free Fall. We are reincarnating the band and will announce 2018 tour dates soon! Welcome to the return of the Dixie Dregs!"
The musicians participating in a planned 2018 tour are: Steve Morse (guitar), Allen Sloan (violin), Morgenstein (drums), Steve Davidowski (keyboards, saxophone) and Andy West (bass).
In a separate post on the band's site, West wrote: "Earlier this year, the five of us (Steve Morse, Rod Morgenstein, Allen Sloan, Steve Davidowski, Andy West) got together and started talking seriously about playing together as the Dixie Dregs again. Our shared history goes way back in time (for some of us, as far back as high school), to the early '70s. So the synergy of this group has a particular feeling to it that we knew would be worth revisiting. We've even been in touch with some of our original crew (Jeff Burkhart, Skoots Lyndon, and David "Dopp" Colvin). Everybody is excited about the idea of our digging into our deep, shared Dregs roots.
"From the first incarnation of the Dixie Dregs and through the years since, some incredibly great musicians have been part of the band's legacy. Those who performed on recordings other than Free Fall include Jerry Goodman, Dave Larue, and Mark O'Connor. Sadly, Mark Parrish and T Lavitz are no longer with us. But Mark's playing on What If, and T's unmistakable sound on every Dregs album since, certainly keep their memories alive and fresh.
"Who knows what the musical future will bring for the Dregs? But right now, we are looking forward to playing live again, and thrilled to be talking to you about it here. Thanks!"
Listen to "Refried Funky Chicken" from the band's Free Fall album
Related: 10 great Southern rock albums
The group's roots go back to 1970, when Morse and West formed a band they called Dixie Grit. Following a series of personnel changes, they renamed it Dixie Dregs in 1973. Sloan and West came aboard that year and Davidowski in 1975. The band self-released its debut album, The Great Spectacular, in 1976, and signed with Capricorn Records the following year, when it released Free Fall. In all they placed five albums on the Billboard chart—What If (#182) in 1978, Night of the Living Dregs (#111, 1979), Dregs of the Earth (#81, 1980), Unsung Heroes (#67, released as the Dregs in 1981) and Industry Standard (also as the Dregs, #56, in 1982). The move away from the classic lineup began in 1977 when Mark Parrish replaced Davidowski, with Lavitz replacing Parrish the next year.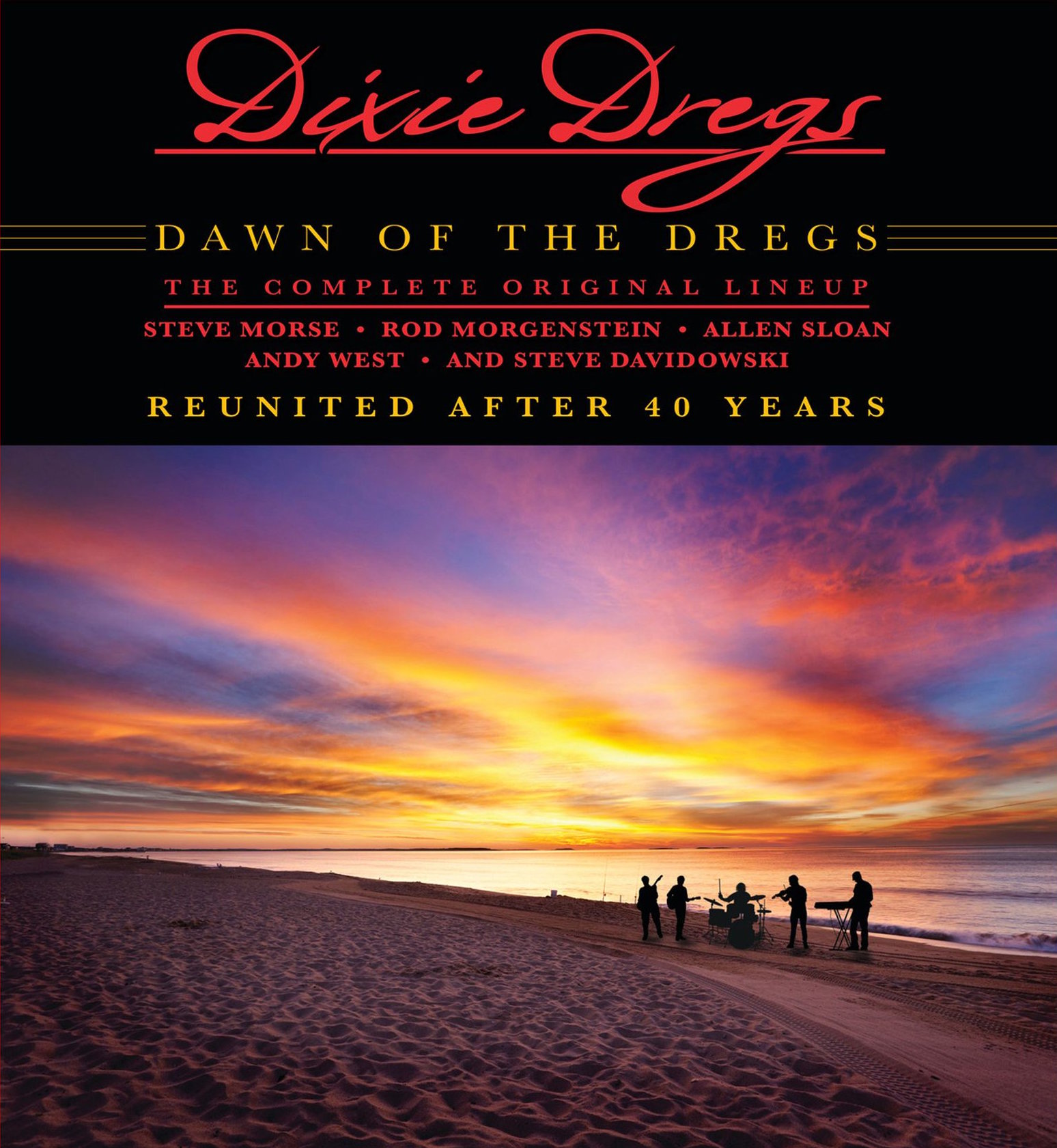 The Dixie Dregs have continued to perform together through the decades since their heyday, with Morse, Morgenstein, Goodman and bassist Dave LaRue comprising the current lineup. Their most recent studio recording was 1994's Full Circle.
Several dates are listed thus far. Watch Best Classic Bands for additional dates as they are announced. Tickets are available here.
Dixie Dregs Reunion 2018 Tour Dates
Mar 03 – Atlanta, GA – Center Stage Theater
Mar 05 – Charleston, SC – Charleston Music Hall
Mar 06 – Durham, NC – Carolina Theatre
Mar 16 – New York, NY – The Town Hall
Mar 19 – Boston, MA – The Wilbur
Mar 24 – Chicago, IL – Vic Theater
Watch Rod Morgenstein announce the reunion of the classic lineup

Latest posts by Best Classic Bands Staff
(see all)