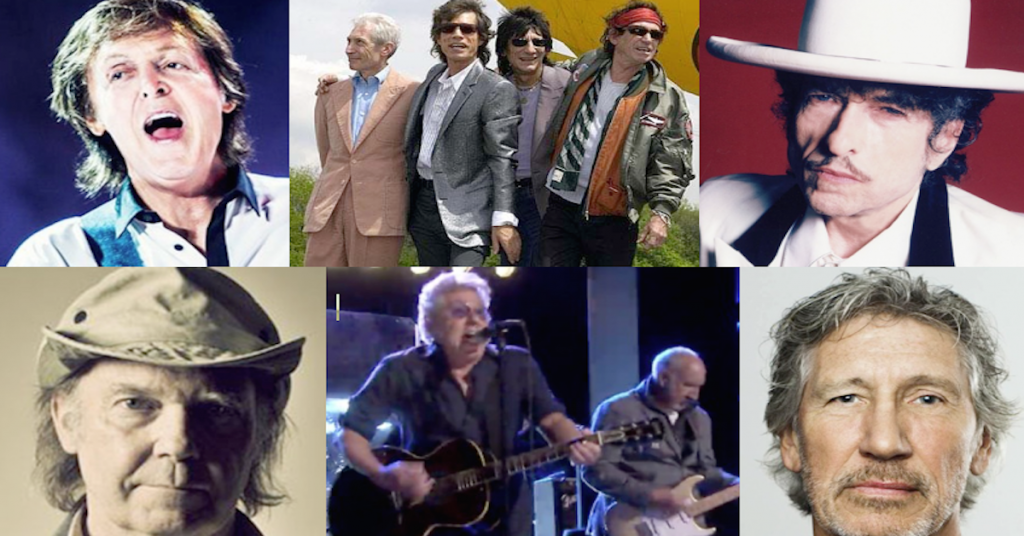 So you're playing an event that's being billed as the biggest classic rock festival since 1985's Live Aid and it's spread out over two weekends. Even for the mega stars that are playing Desert Trip – The Rolling Stones, Paul McCartney, The Who, Roger Waters, Bob Dylan and Neil Young – a week off is a lot of down time for the scores of crew members that are on their payrolls. Hotels, per diems, etc., can really add up. So what do you do to amortize the costs? You schedule more concerts, naturally!
The Rolling Stones, who headline Desert Trip on Friday, October 7 and 14, have now scheduled two dates for Las Vegas on October 19 and 22 at the brand new T-Mobile Arena. They're both sold-out but those looking to book a trip to Sin City can get tickets for either show via our re-sale partner Ticket Network here.
It'll be their first Vegas appearances since May 2013 as part of their 50 & Counting tour. Earlier this year, the band toured Latin America and finished up with a date in Havana, Cuba.
Related: Eric Clapton joins the Stones in a London studio
The Who have booked two shows to help amortize the expenses associated with their Desert Trip appearances. Following their earlier announcement that they would be playing Mexico City's Palacio de los Deportes in between the two festival weekends, the group will also be playing an October 6 concert in Santa Barbara, CA. It's said to be their only other U.S. date other than Desert Fest. Tickets are available here.
Don't miss a post! Sign up for Best Classic Bands' Newsletter; form is on every page.
Mexico City seems like a market of choice. The Who's Desert Trip "opening act," Roger Waters, has scheduled two dates at the city's Foro Sol venue for September 28-29, as well as a free concert in the city's Zócalo Square on October 1, and is also playing Neil Young's annual Bridge Concerts on October 22-23. Tickets here. The Pink Floyd legend is said to be planning a world tour.
Paul McCartney had his One on One most of the spring and summer. After a break, and just prior to his Saturday, October 8 and 15 Desert Trip appearances, he has two warmup dates scheduled for Sacramento, CA on October 4-5. Tickets here.
Related: McCartney's post-Beatles hits collection, Pure McCartney, released
The festival's Saturday opening act, Neil Young, was on an extensive U.K. and European tour with his current band Promise of the Real, this summer. Besides his annual Bridge School benefit shows in Mountain View, CA, he has a range of September and October dates. Details and tickets here. His new album, Earth, was released June 24.
Friday night's opener, Bob Dylan, toured for much of the summer behind his recent standards album, Fallen Angels. The Bard recently announced a post-Desert Trip fall tour running from October 16 – November 23 (with a October 13 Vegas date in between his festival appearances). Tickets here.
Related: More Desert Trip tickets being made available

Latest posts by Best Classic Bands Staff
(see all)