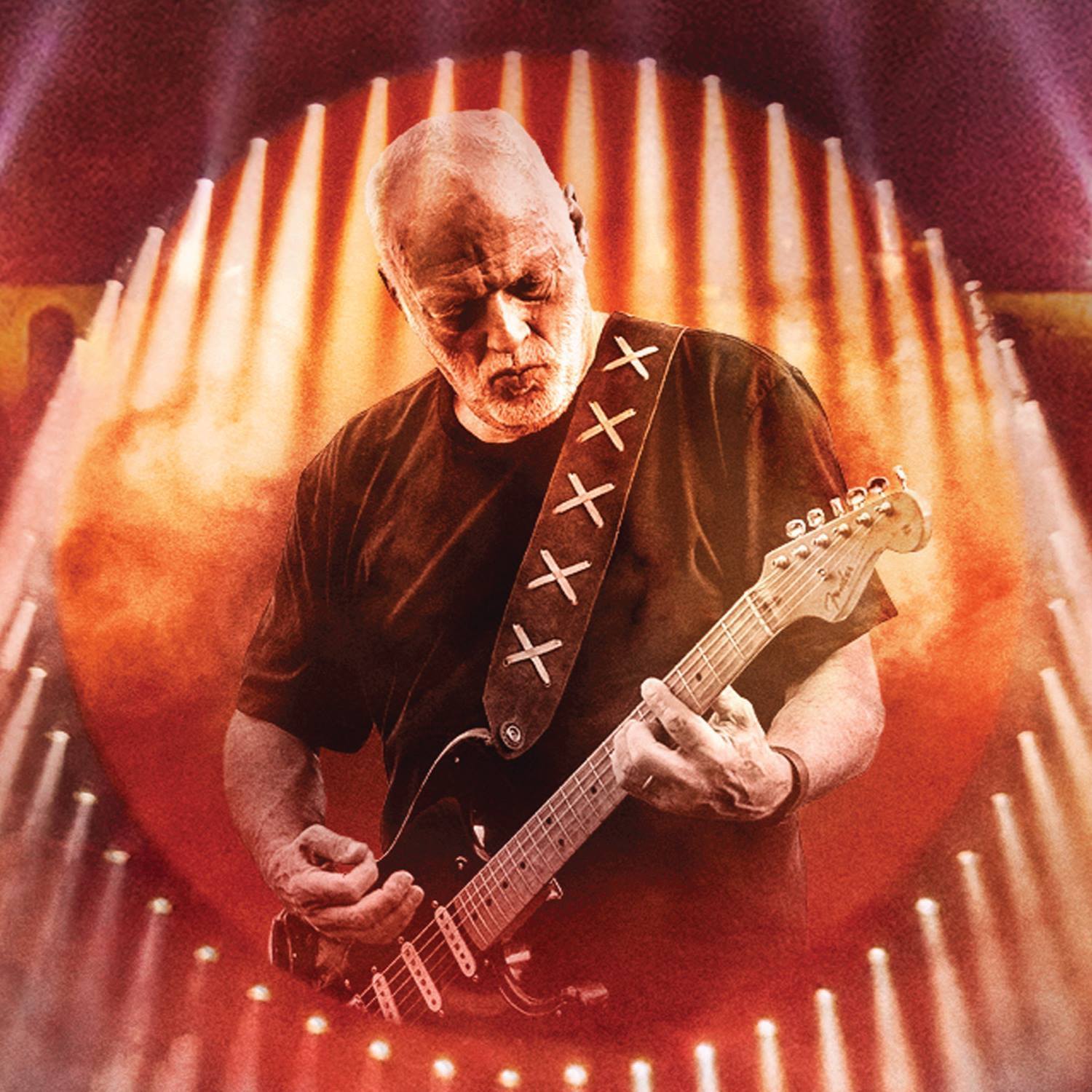 Way back in May, David Gilmour announced that his two historic 2016 concerts in Pompeii, Italy, would be released in theaters as a one-night-only presentation of the feature at over 2000 cinemas worldwide on Sept. 13. (Tickets for the theater showings are now on sale here.)
He then revealed that Live At Pompeii would also be released worldwide in various formats on Sept. 29. Pre-orders are available for the CD, 4-disc set, Blu-ray and DVD.
All the while, he's been sharing the occasional clip from the film. Today (Sept. 6), in Part 3 of an electronic press kit (EPK), Gilmour dropped some welcome news: he's recorded material for a new studio album. Even better: maybe even a tour.
"I feel very uncomfortable heading off out and doing another tour without having made new music. There are several songs that are close to being complete which didn't make it onto this album. I can't see myself doing another tour without making another album first and that takes me a while. It took 10 years last time. I'm really hoping that, without making any promises, that it won't take 10 years this time that I will get back in and start working again and following that I'll be out again."
Watch the full clip
Some background: On July 7-8, 2016, David Gilmour performed two shows at the legendary Pompeii Amphitheatre in the shadow of Italy's Mount Vesuvius, 45 years after he first played there for Adrian Maben's classic film, Pink Floyd Live At Pompeii.
"We were throwing suggestions around for places to play," says Gilmour. "The minute when someone [suggested] Pompeii, I said 'go for it, absolutely. You'll never get it. I don't think they'll let us do it. But give it a go.' They gave it a go and we did it. It brought back all sorts of memories."
The concert performance film includes highlights from both shows, filmed in 4K by director Gavin Elder, and will be presented in Dolby Atmos sound.
Watch a preview
The Pink Floyd concerts were the first-ever rock performances played to an audience in the ancient Roman amphitheatre, which was built in 90 BC and entombed in ash when Vesuvius erupted in AD 79. Gilmour is the only performer to play to an audience in the arena since the time of the gladiators, almost 2,000 years ago.
Watch a clip of "Us and Them," also released on Sept. 6
Speaking about the Pompeii concerts, Gilmour says: "It's a magical place and coming back and seeing the stage and the arena was quite overwhelming. It's a place of ghosts…" The audio-visual experience, features a huge circular cyclorama screen as well as lasers and pyrotechnics.
Related: Pink Floyd's early years
The film includes songs from throughout Gilmour's solo career, including the title tracks of his two most recent solo albums, 2015's Rattle That Lock and 2006's On an Island. The show also features Pink Floyd classics such as "Wish You Were Here," "Comfortably Numb" and "One of These Days," the only song that was also performed by the band in 1971. Both concerts also saw very special performances of "The Great Gig In The Sky" from The Dark Side Of The Moon, which Gilmour rarely plays as a solo artist.
Watch a clip of "Time" and "Breathe" from David Gilmour Live At Pompeii
Watch "Rattle That Lock," released on August 2
Watch a clip from Pink Floyd's 1971 performance
DAVID GILMOUR – LIVE AT POMPEII FORMATS
2 x CD
Standard package – 21 tracks.
CD1 – 74 mins
CD 2 – 74 mins
1 x Blu-ray
Standard package
Pompeii concert 96/24 PCM Stereo & 96/24 DTS MAA
Pompeii Then & Now Documentary
2 x DVD
Standard package
Pompeii concert Stereo PCM, 5.1 Dolby Digital, 5.1 DTS
Pompeii Then & Now Documentary
Blu-ray + CD Deluxe Edition Boxset
2 x CDs,
2 x Blu-rays (special packaging)
South America 2015 / Wroclaw 2016 / concert footage / tour documentaries, feature length BBC documentary, photo booklet, Pompeii Guide, 4 x postcards & poster.
Vinyl
Pompeii concert on 4 x LPs
2 x gatefold sleeves / poly liner inner sleeves / booklet / download card / slipcase.
CD Track Listing
CD 1:
5 A.M.
Rattle That Lock
Faces Of Stone
What Do You Want From Me
The Blue
The Great Gig In The Sky
A Boat Lies Waiting
Wish You Were Here
Money
In Any Tongue
High Hopes
One Of These Days
CD 2:
Shine On You Crazy Diamond
Fat Old Sun
Coming Back To Life
On An Island
Today
Sorrow
Run Like Hell
Time / Breathe (In The Air) (reprise)
Comfortably Numb
96/24 PCM Stereo & 96/24 DTS Master Audio
Directed by Gavin Elder
Produced by Dione Orrom
Audio produced by David Gilmour
Mixed by Andy Jackson & David Gilmour, assisted by Damon Iddins
Live Recording by Damon Iddins

Latest posts by Best Classic Bands Staff
(see all)