While David Crosby had a long musical history with many fellow music legends, it was his recordings with Crosby, Stills, Nash and CSN&Y that touched the lives of countless fans of his music. Not long after his death, on Jan. 18, 2023, was announced, the three surviving members of the influential group paid tribute to their frequent bandmate, referring to him at times as "a giant of a musician," "fearless," while describing "his voice and energy… at the heart of the band."
Here are the David Crosby tributes from Stephen Stills, Graham Nash and Neil Young:
Stills wrote, "I read a quote in this morning's paper attributed to composer Gustav Mahler that stopped me for a moment: 'Death has, on placid cat's paws, entered the room.'
"I shoulda known something was up.
"David and I butted heads a lot over time, but they were mostly glancing blows, yet still left us numb skulls.
"I was happy to be at peace with him.
"He was without question a giant of a musician, and his harmonic sensibilities were nothing short of genius.
The glue that held us together as our vocals soared, like Icarus, towards the sun.
"I am deeply saddened at his passing and shall miss him beyond measure."
From Stephen:
"I read a quote in this morning's paper attributed to composer Gustav Mahler that stopped me for a moment:
'Death has, on placid cat's paws, entered the room.'
I shoulda known something was up. 1/3 pic.twitter.com/eikZ47Kmso

— Stephen Stills Official (@Stephen__Stills) January 20, 2023
Nash was the first of the three to post his tribute. He wrote, "It is with a deep and profound sadness that I learned that my friend David Crosby has passed. I know people tend to focus on how volatile our relationship has been at times, but what has always mattered to David and me more than anything was the pure joy of the music we created together, the sound we discovered with one another, and the deep friendship we shared over all these many long years.
"David was fearless in life and in music. He leaves behind a tremendous void as far as sheer personality and talent in this world. He spoke his mind, his heart, and his passion through his beautiful music and leaves an incredible legacy. These are the things that matter most. My heart is truly with his wife, Jan, his son, Django, and all of the people he has touched in this world."
One day later, Nash added, "Grateful to have sung with him, played with him, butted heads with him, and for going through so much together. David was as complicated as the intricate melodies he crafted. You can hear bits of a very deep soul echoing through his playing and the lyrics he composed. It's his beautiful music that will live forever in all of our hearts. I'm just lucky to have known him."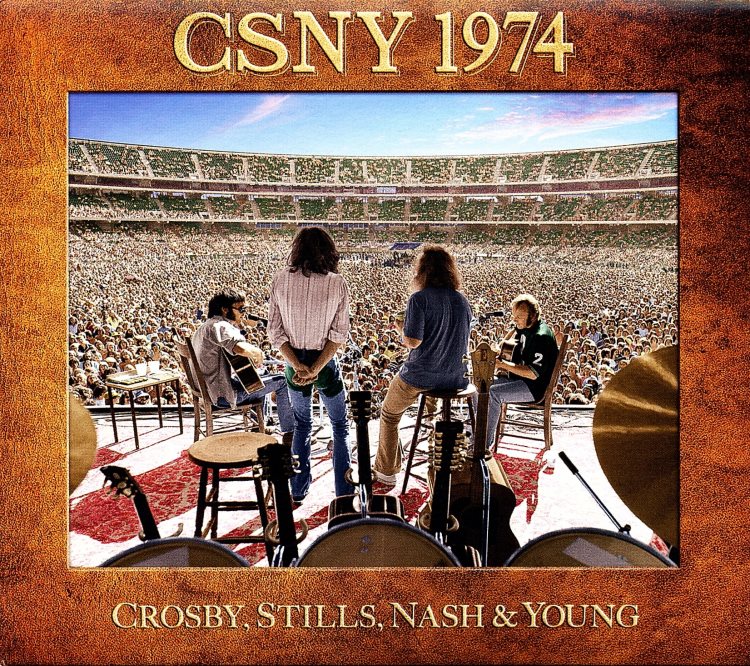 Young's post arrived the a day and a half after Crosby died. On Jan. 20, he wrote, "David is gone, but his music lives on. The soul of CSNY, David's voice and energy were at the heart of our band. His great songs stood for what we believed in and it was always fun and exciting when we got to play together. 'Almost Cut My Hair' 'Deja vu,' and so many other great songs he wrote were wonderful to jam on and Stills and I had a blast as he kept us going on and on. His singing with Graham was so memorable, their duo spot a highlight of so many of our shows.
"We had so many great times, especially in the early years. Crosby was a very supportive friend in my early life, as we bit off big pieces of our experience together. David was the catalyst of many things.
"My heart goes out to Jan and Django, his wife and son. Lots of love to you. Thanks David for your spirit and songs, Love you man. I remember the best times!"
Watch CSNY perform a Crosby favorite in 1974
Related: Our Album Rewind of CSNY's Déjà Vu

Latest posts by Best Classic Bands Staff
(see all)