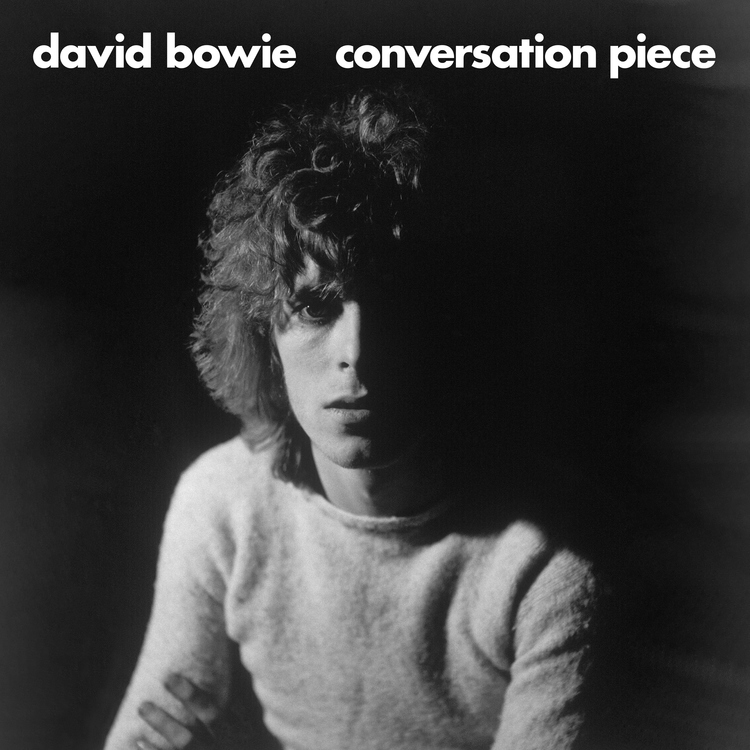 Parlophone Records has announced the Nov. 15 release of David Bowie Conversation Piece, a five-CD boxed set and digital equivalent tracking Bowie's early development throughout 1968 and 1969, via his home demos, BBC radio sessions, studio recordings with guitarist John "Hutch" Hutchinson, and the experimental music and mime group Feathers. The collection also celebrates the 50th anniversaries of the releases of the "Space Oddity" single and Bowie's second album, David Bowie (aka Space Oddity).
David Bowie Conversation Piece contains 12 previously unreleased tracks/demos from the period as well as a brand-new mix of the Space Oddity album by long-time Bowie producer/collaborator Tony Visconti.
Listen to the 2019 mix of the title track from Conversation Piece
The new mix of the album now features the title track of the boxed set, "Conversation Piece," restored to the track listing in its initially intended position before it was originally dropped due to time constraints of the vinyl.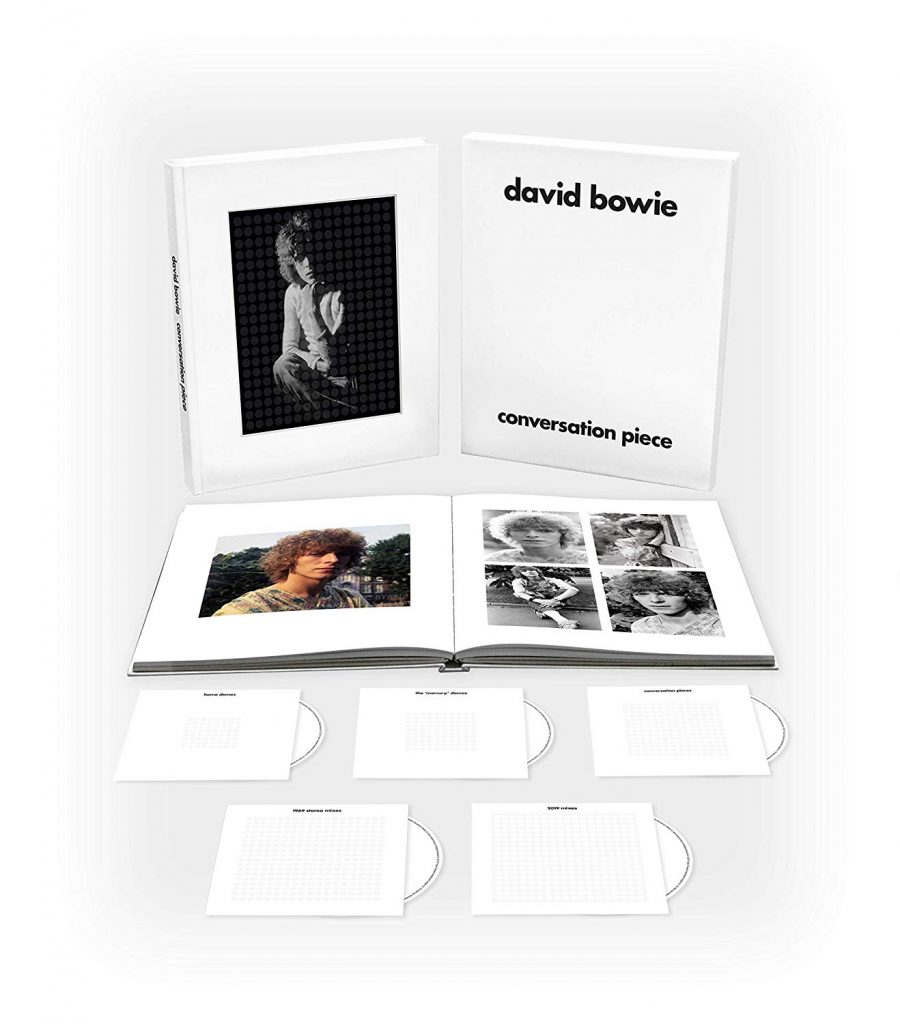 Of the 2019 Space Oddity album mix Visconti says, in a press release, "It was so much fun to find hidden gems of musicianship with more time to mix the second time around, a guitar twiddle here, a trombone blast there, Marc Bolan's voice in a group choir and more detail in general that we overlooked all those years ago when the label gave us a week at the most to mix this album. And in the details you will find 22-year-old David Bowie, who would soon take the world by storm."
Related: Behind the Bowie musical Lazarus
The 120-page hardback book accompanying the box features exclusive memorabilia from the personal collection of Bowie's former manager, the late Ken Pitt, as well as from the David Bowie Archive, and includes photos by Ray Stevenson, Vernon Dewhurst, David Bebbington, Pitt, Alec Byrne, Visconti and Jojanneke Claasen.
The sleeve notes have been written for the release by Bowie experts Mark Adams, Tris Penna and Kevin Cann along with contributions from Bowie's lifelong friend George Underwood, Visconti, Vernon Dewhurst, Dana Gillespie and Hutchinson.
The 2019 mix of Space Oddity will also be released separately on CD, standard digital, 96/24 digital and vinyl. The various vinyl configurations will be randomly distributed worldwide with a mixture of hand-numbered labels: numbers 1 to 1969 on silver vinyl numbers and 1970 to 2019 on gold vinyl, with the remainder being black vinyl.

Latest posts by Best Classic Bands Staff
(see all)