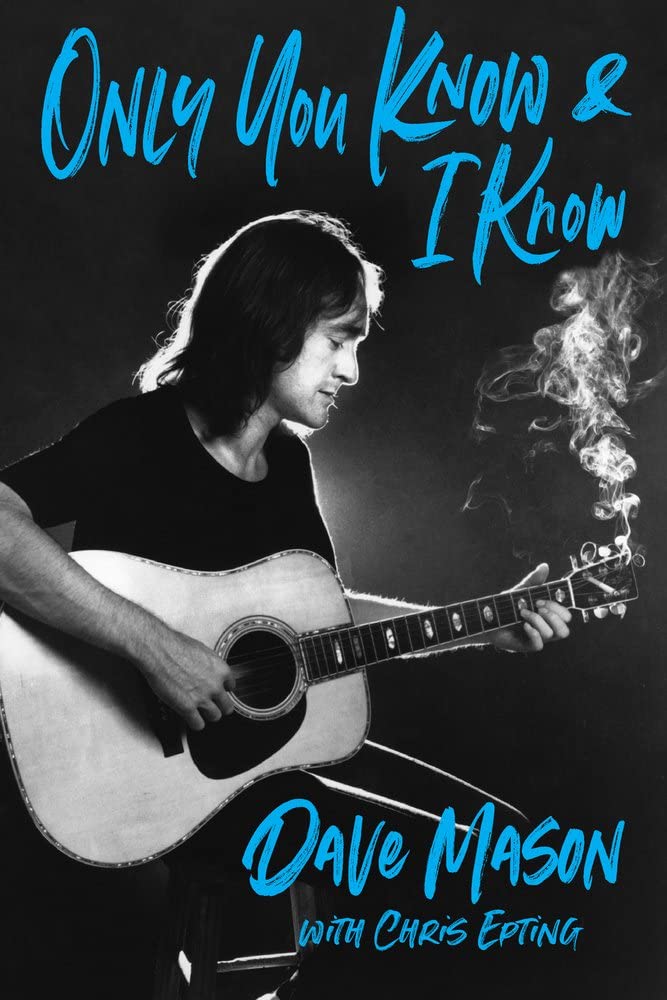 Rock & Roll Hall of Famer Dave Mason is continuing his busy 2023 with the continuation of a tour, new music, and his memoir. Mason has announced a September leg of his "Endangered Species" tour. It follows his current run which continues through Aug. 2. Tickets are available here.
A co-founder of the legendary classic rock band Traffic, Mason's musical path started strong and only grew more significant over time. In addition to his renowned work as a revered guitar player and singer-songwriter (who penned "Feelin' Alright," one of rock's most-covered anthems, when he was only 21), Mason has appeared on some of the most acclaimed recordings in music history, including George Harrison's All Things Must Pass album, The Rolling Stones' "Street Fighting Man" and close friend Jimi Hendrix's classic "All Along the Watchtower." After leaving Traffic, Dave's popularity exploded with the release of his debut solo album, Alone Together—marked by sell-out performances at Madison Square Garden and requests from artists such as Paul McCartney, who recruited Mason to play guitar on Wings' #1 hit, "Listen to What the Man Said."
"I was 22 years old [when I started doing sessions and solo work]," Mason told Best Classic Bands, "and what the hell do you know when you're 22? There was no manual. I was just out there following my dream. It just happened that I was in a lot of places where things worked out for me."
Joining Mason on the tour is longtime band member Johnne Sambataro on guitar and vocals, new addition Marty Fera on drums, welcoming back Tony Patler on keyboard and vocals, and Ray Cardwell on bass and vocals. The new lineup will perform Mason's most loved and iconic songs as well as deep tracks, and fans can always count on a few surprises. "There is nothing quite like performing live," he says. Tickets are available here.
He'll be releasing new music in 2023 as well. He's been including one of the tracks, "Road Dogs," about life on the road, in his sets.
Mason also has a memoir in the works, written with Chris Epting. Only You Know and I Know was expected to be released on Nov. 14 via BMG Books. But on May 15, Mason revealed that "BMG is no longer continuing its operation in the book business. So instead of rushing to meet the close of their business deadline, we have elected to remain true to our manuscript." The book has been delayed to 2024 via a new publisher TBA. For those who don't want to wait, you can cancel your order on Amazon for a full refund.
From the original announcement: Mason's triumphs didn't come without hurdles. By the mid-1970s, cocaine and a seemingly endless touring schedule began to take their toll. Workmanlike in his dedication, however, the determined craftsman never gave up. Here, for the first time, Mason shares some of the great untold tales in rock and roll—his complicated relationship with Steve Winwood, his wild legal episodes with record companies, his tenure in Fleetwood Mac, his battle with addiction and the loss of a child, and his eventual induction into the Rock & Roll Hall of Fame. He dives deep on the music, from "World in Changes" to "We Just Disagree," and shares inside stories featuring a cast of characters that includes Bob Dylan, The Beatles, Cass Elliot, Delaney and Bonnie, Eric Clapton, and Crosby, Stills, Nash and Young.
Watch Mason perform "We Just Disagree" at Farm Aid in 1986
Related: Our interview with Dave Mason
Written when he was only 20 years old, Mason, born May 10, 1946, is likely best known for "Feelin' Alright," one of the most beloved and covered rock anthems since its release in 1968. The timeless song has been featured in dozens of films and TV commercials as well as interpretations by artists as diverse as Joe Cocker, Three Dog Night, Grand Funk Railroad, ELO, Coldplay, the 5th Dimension and many more. A new version of this classic was re-recorded and released in July 2020 featuring Mason alongside Mick Fleetwood, Sammy Hagar, Michael McDonald and the Doobie Brothers: John McFee, Tom Johnston, John Cowan and Patrick Simmons.
Masons' co-author on the memoir, Chris Epting, is a veteran music journalist, and former columnist for the Los Angeles Times and Huffington Post. He has collaborated on memoirs with John Oates, Phil Collen of Def Leppard, and on a book with Doobie Brothers founding band members, Simmons and Johnston.

Latest posts by Best Classic Bands Staff
(see all)