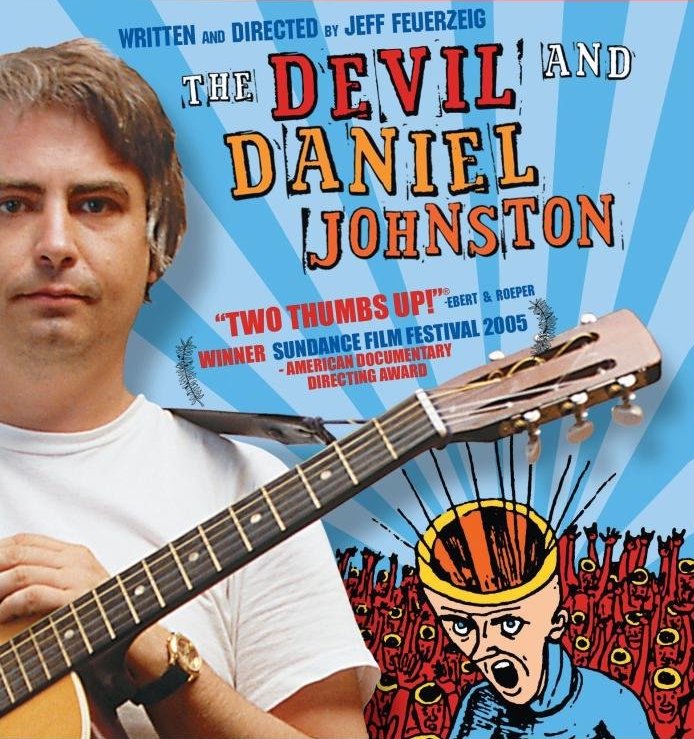 Daniel Johnston, a songwriter, performer and visual artist, who first gained a following by handing out tapes of his music to people he met, died September 10, of a heart attack. The news was first reported by the Austin Chronicle.
Johnston had been diagnosed with schizophrenia and bipolar disorder, and was the subject of an award-winning 2005 documentary, The Devil and Daniel Johnston.
In 2017, Johnston announced that he was embarking on a final tour stopping in select cities across North America. In the various shows, Johnston was joined onstage by distinct backing bands he had influenced, including Jeff Tweedy & Friends in Chicago; Built to Spill in Portland and Vancouver; The Preservation All-Stars (Preservation Hall Jazz Band) in New Orleans; and The Districts and Modern Baseball in Philadelphia.
For each concert, Johnston invited the band to create the set list, choosing songs from the total of 121 he released over the course of his career.
The shows began with a screening of The Devil and Daniel Johnston, winner of the Documentary Directing Award at the Sundance Film Festival.
Johnston spent the last 20+ years exposing his heartrending tales of unrequited love, cosmic mishaps, and existential torment to an ever-growing, international cult audience. Fellow musicians and critics hailed him as an American original in the style of bluesman Robert Johnson and country legend Hank Williams. A number of artists—among them Yo La Tengo, Eddie Vedder and more—have covered his songs. And he collaborated with the likes of the Butthole Surfers and members of Sonic Youth.
Johnston was said to be a hero of Tom Waits, Beck, Wilco, and Kurt Cobain. He recorded over 30 albums and wrote over 500 songs. His best known is perhaps Hi, How Are You, a music cassette recorded in 1983, which Johnston referred to as "the unfinished album."
He was born January 22, 1961 in Sacramento, Calif. and grew up in West Virginia. He moved to Austin, Tex., where he attracted local attention by handing out homemade cassettes of his recordings.

Latest posts by Best Classic Bands Staff
(see all)